 WASHINGTON -- Three Georgia men were charged in federal court this week with plotting an attack against the government designed to trigger martial law and encourage other militias to join their violent uprising.
Brian Edward Cannon, Cory Robert Williamson and Terry Eugene Peace participated in online chats last month about an operation they were planning against the government in February, according to federal prosecutors. Their discussions were reported to the FBI, which had two cooperating witnesses in the case.
Cannon told an FBI cooperating source on Feb. 8 that the group was planning to "start a fight" with the government by attacking power grids, transfer stations and water treatment facilities, which they hoped would trigger martial law, according to prosecutors. Cannon said he would invite the FBI's source to a private Facebook group, where plans were being made, according to the government.
Later, on Feb. 15, Cannon told another FBI informant the types of weapons that Peace allegedly wanted. The FBI gave the cooperating informant 12 non-working pipe bombs and two high-temperature thermite devices. The three men met with the cooperating informant, who handed over the thermite devices. The three suspects were arrested as the cooperating informant went to obtain another box of supplies.
Peace allegedly encouraged members of his militia to review guerrilla warfare tactics, accumulate supplies and prepare their families. He told them that "guerilla (sic) warfare primary targets included TSA, DHS, non-emergency FEMA, road blocks, etc."
One of the FBI's cooperating sources, who has no prior convictions or felony charges but has been paid by the FBI, was supposed to meet with Peace in Memphis on Feb. 5, but that meeting was scrapped. Instead, the FBI informant talked with Peace over a secured chat website. There, a person using the moniker "Chief" said the group would try to "restrain the violence toward people" and instead would "target infrastructure."
"The group with me will move first mainly to make a point," the person using the handle Chief wrote, according to the FBI. "I stand by what I say. The other groups should start within the next 24 - 48 hours in order to keep the operational tempo up so that when one unit is done another is hitting nonstop."
Peace tried to obtain a thermite bomb, which he believed would destroy the engine of a police mine-resistant, ambush-protected vehicle. He said most sheriffs and police departments had one or two such heavy vehicles.
Cannon and Williamson appeared in federal court on Friday, and both were ordered detained. Peace will make his appearance on Monday. All three men will be represented by federal public defenders or court-appointed lawyers due to their financial situation.
"This case is a stark reminder of the threat we face not just from abroad but from within our own borders from our own citizens," Sally Quillian Yates, U.S. attorney for the Northern District of Georgia, said in a statement. "When plans turn violent, law enforcement must step in to protect our communities from harm. Fortunately, the FBI was able to stop these defendants before they were able to carry out their plans."
Before You Go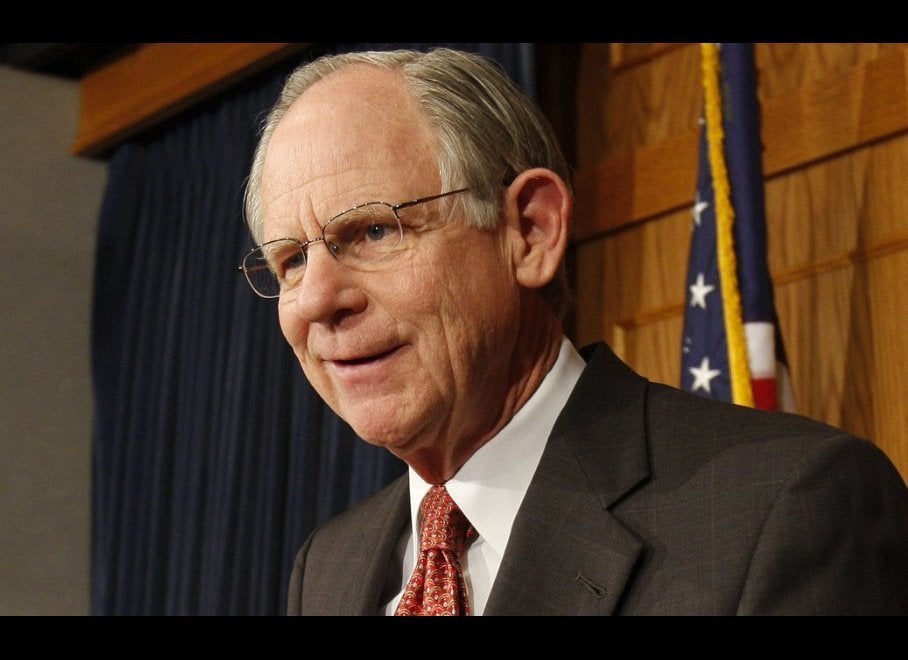 Tea Party Casualties
Popular in the Community