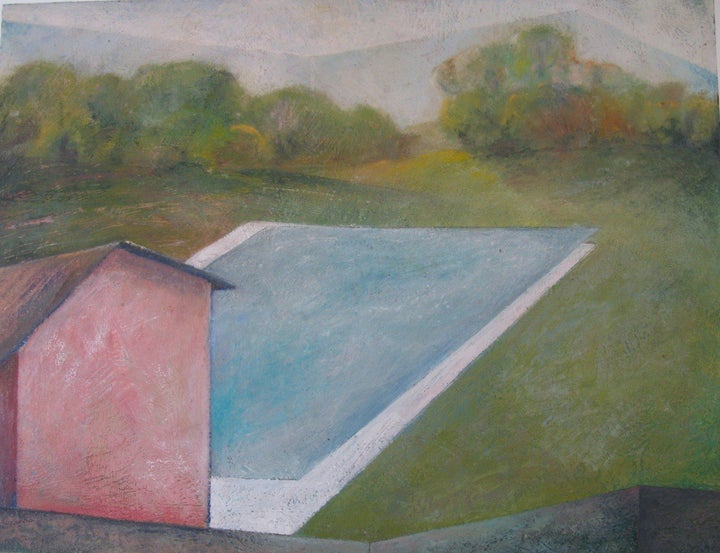 The exhibit features Nassikas's encaustic paintings -- geometric landscapes made with beeswax from hives Nassikas keeps at her home. The wax is mixed with fir resin and pigment and spread on wood.
"It's so beautiful to work with the different elements," she said. "It's all very nature based."
Nassikas was inspired to start working with beeswax several years ago, after seeing some Jasper Johns encaustics at the National Gallery. Though her interest in encaustics is relatively recent, Nassikas has always been an artist -- it comes down through her mother's side of the family. Her great-grandfather is George de Forest Brush, and an aunt was, she said, an accomplished portrait artist.
Nassikas could have followed her family legacy in a different direction. Her father, John Chafee, was a governor for and senator from Rhode Island; her brother, Lincoln Chafee, is a former U.S. senator who is now governor of Rhode Island.
"It was very freeing, in a way, to be more arty," Nassikas said.
Related
Popular in the Community