Georgia O'Keeffe, one of the godmothers of modernist painting, has just made history at Sotheby's auction. A work by the late American artist smashed records Thursday morning when it sold for $44.4 million -- a price three times larger than the previous auction record for a female artist.
Congratulations Georgia, you are now (posthumously) the highest-selling woman in art.
The 1932 offering shown above, "Jimson Weed, White Flower No. 1," depicts one of O'Keeffe's favorite subjects: a magnified flower. To her, the delicate blooms stood as some of the most overlooked pieces of naturally occurring beauty, objects that the bustling contemporary world ignored. So she made it her mission to highlight their complex structures, explaining: "When you take a flower in your hand and really look at it, it's your world for the moment. I want to give that world to someone else. Most people in the city rush around so, they have no time to look at a flower. I want them to see it whether they want to or not."
Robert Kret, director of the Georgia O'Keeffe Museum in Santa Fe, NM, announced the institution's decision to sell the work earlier this year. In an attempt to "refine its holdings," Kret and a team of curators opted to put "Jimson Weed," "On the Old Santa Fe Road," and "Untitled (Skunk Cabbage)" on the auction block. They were expected to fetch, respectively, $10 million to $15 million, $2 million to $3 million and $500,000 to $750,000. "Jimson Weed" alone managed to quadruple the low end estimate.
The priciest piece of art ever sold at auction -- Francis Bacon's 1969 triptych -- was bought last year for a whopping $142.4 million. Of course, Bacon is a male artist, and whether we like it or not, male artists have tended to dominate the art market for as long as Sotheby's has been wielding a gavel. "Something is stopping women matching the sales results of male artists at auction," Forbes' Kathryn Tully wrote. "Should museums, galleries, and yes, auction houses be doing more to promote the work of female artists?"
The Guardian's Kira Cochrane stated it simply: "An audit of the art world shows that every artist in the top 100 auction sales last year was a man." But things are changing, she added.
With O'Keeffe's auction record, headlines (like ours) will once again celebrate women's potential at auction. So while the folks at the Georgia O'Keeffe Museum chalk the sale up as a win for acquisition funds, they can also celebrate their instrumental role in emphasizing women's rising power in a male-dominated market.
Learn more about "Jimson Weed, White Flower No. 1" below, in a video provided by Sotheby's: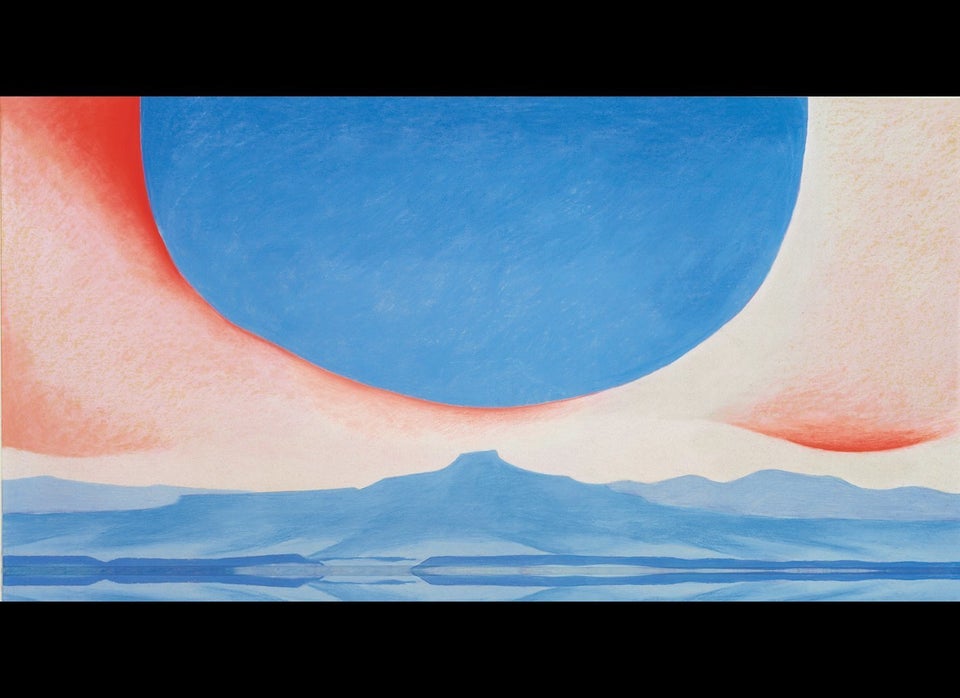 ジョージア・オキーフの作品 画像集
Popular in the Community