The great American painter Georgia O'Keeffe flooded canvases with color, conjuring plants and sunsets and lakes with a generous relationship to her palette. At the mere mention of her name, images of flowers surely come to mind, their petals spread open in front of the viewer, each stamen and stigma brushed with heavy doses of gold or pink or green.
Yet images of the artist herself, who was born in 1887 in Sun Prairie, Wisconsin, are mostly devoid of color. She preferred to memorialize herself in black and white, as evidenced by the astounding number of portraits for which she posed. In front of the camera ― whether it was held by her husband Alfred Stieglitz or a slew of other famous photographers including Ansel Adams, Philippe Halsman, Bruce Weber, Annie Leibowitz and Andy Warhol ― she frequently appeared in monochrome. She was more likely to brandish a cape and bowler hat, accessories coded male at the time, than a floral dress or broach.
"Everyone wanted to redress her to make her appear more feminine," Wanda Corn, a Professor Emerita in art history at Stanford, and the guest curator behind the Brooklyn Museum's latest show, "Georgia O'Keeffe: Living Modern," explained in a tour on Wednesday. But O'Keeffe was steadfast in her style: minimalist, modern, androgynous, deliberate.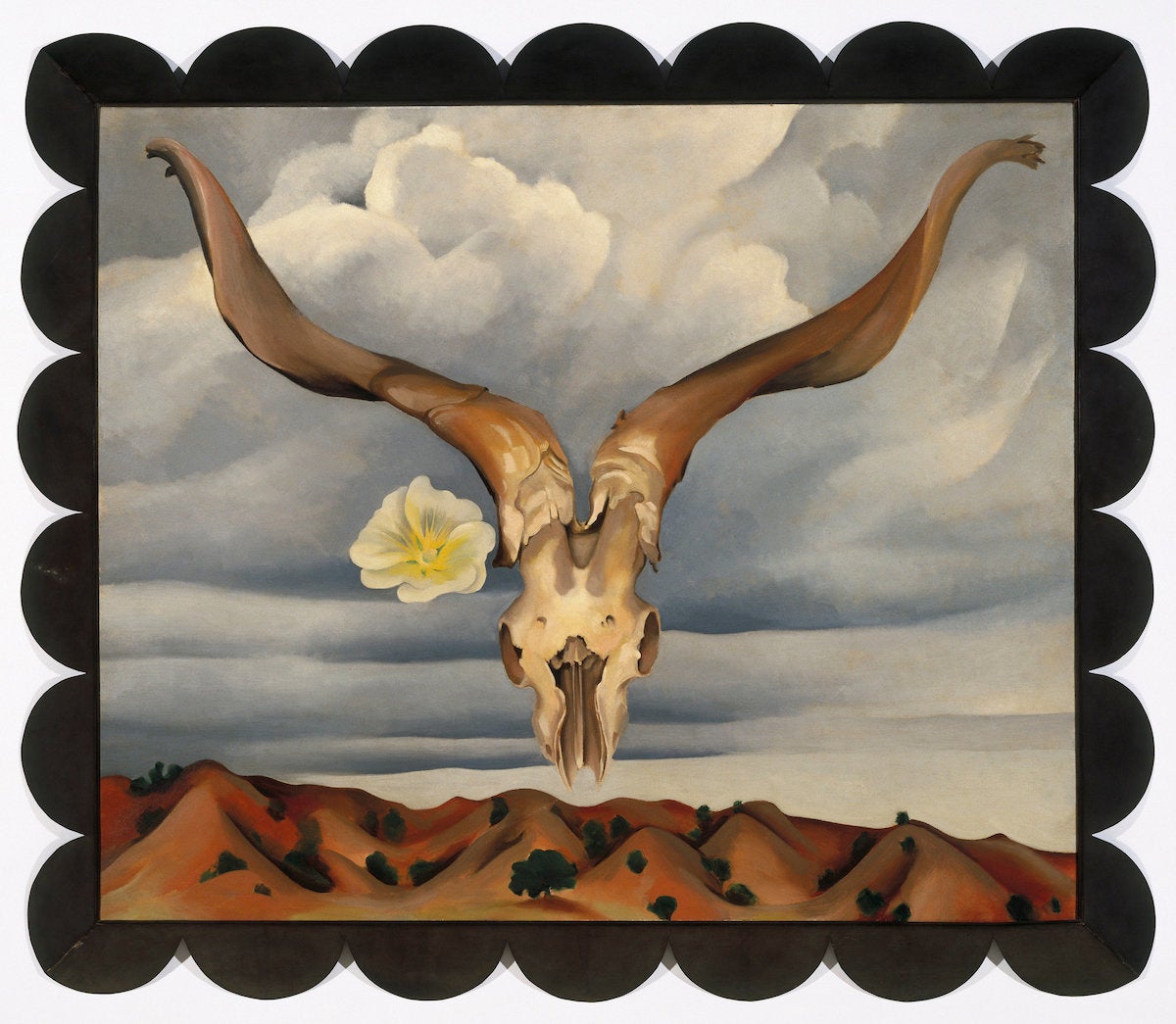 "She was black-and-white before she met Stieglitz," Corn added, echoing the overall tone of her show. O'Keeffe was no one's muse. Aware of her place in history before it was even set, she sat in front of cameras to take hold of her public persona. She dressed in monochrome, capes and all, to cleverly feed her growing status not just as an artist, but a pioneer of every aesthetic she touched.
"Living Modern" bills itself as the first exhibition to examine O'Keeffe's "self-crafted persona." With a cascade of artworks paired with personal objects from O'Keeffe's wardrobe, the show tells a story of how she evolved beyond the easel. The paintings and photographs and pieces of her closet ― handmade dresses, denim, hats, shoes, jewelry ― reveal how she owned her identity, and her eventual celebrity.
The exhibition, separated into four parts, follows her early rise in the New York art world, where she had her first solo show at the Brooklyn Museum in 1927, to the years she spent traveling to the American Southwest, a region that would steal her heart, to the career she nurtured after Stieglitz died. The black-and-white custom suits she'd wear to meetings or openings in New York contrast with the chambray button-down shirts and cowboy hats that marked her New Mexico existence. She was rarely photographed in the latter; more often she was seen in the wrap dresses that constituted her signature outfit later in life, with little or no embellishments.
"Nothing is less real than realism ― details are confusing," she famously said. "It is only by selection, by elimination, by emphasis, that we get the real meaning of things."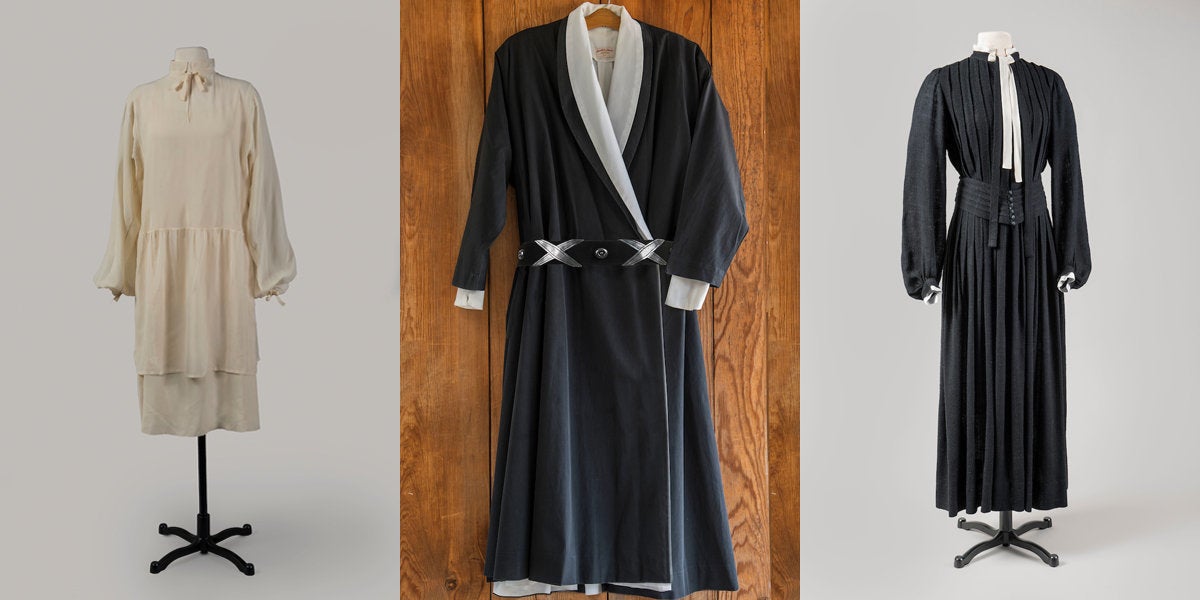 "Living Modern" is part of the Brooklyn Museum's "Year of Yes," a series of programs that celebrate the 10th anniversary of the institution's Sackler Center for Feminist Art. The decision to spotlight O'Keeffe's clothes, in conjunction with an anniversary aimed at "reimagining feminism," was made with careful thought.
Corn has been planning the O'Keeffe tribute since at least 2011, Cody Hartley, senior director of collections and interpretation at the O'Keeffe Museum in Santa Fe, told The Huffington Post. Much of the clothing on view comes from the two homes, once owned by the artist, that are now managed by the O'Keeffe.
Would Corn have organized a similar exhibition for a male artist who'd lived his life so strategically through clothing? "Yes, I think she would have," Hartley explained. Of course, the appeal of such an exhibition centered on O'Keeffe, rather than any male artist, is that her clothing ― whether she made pieces herself, commissioned them, or voraciously collected them ― was an extension of her agency in a male-dominated realm. She understood the power of putting on a cape, more often worn by male artists, and staring into a camera. She understood how her personal style, not just her art, could reflect her sincere commitment to modernism. She earned her title, Mother of American Modernism, by being in charge of her identity.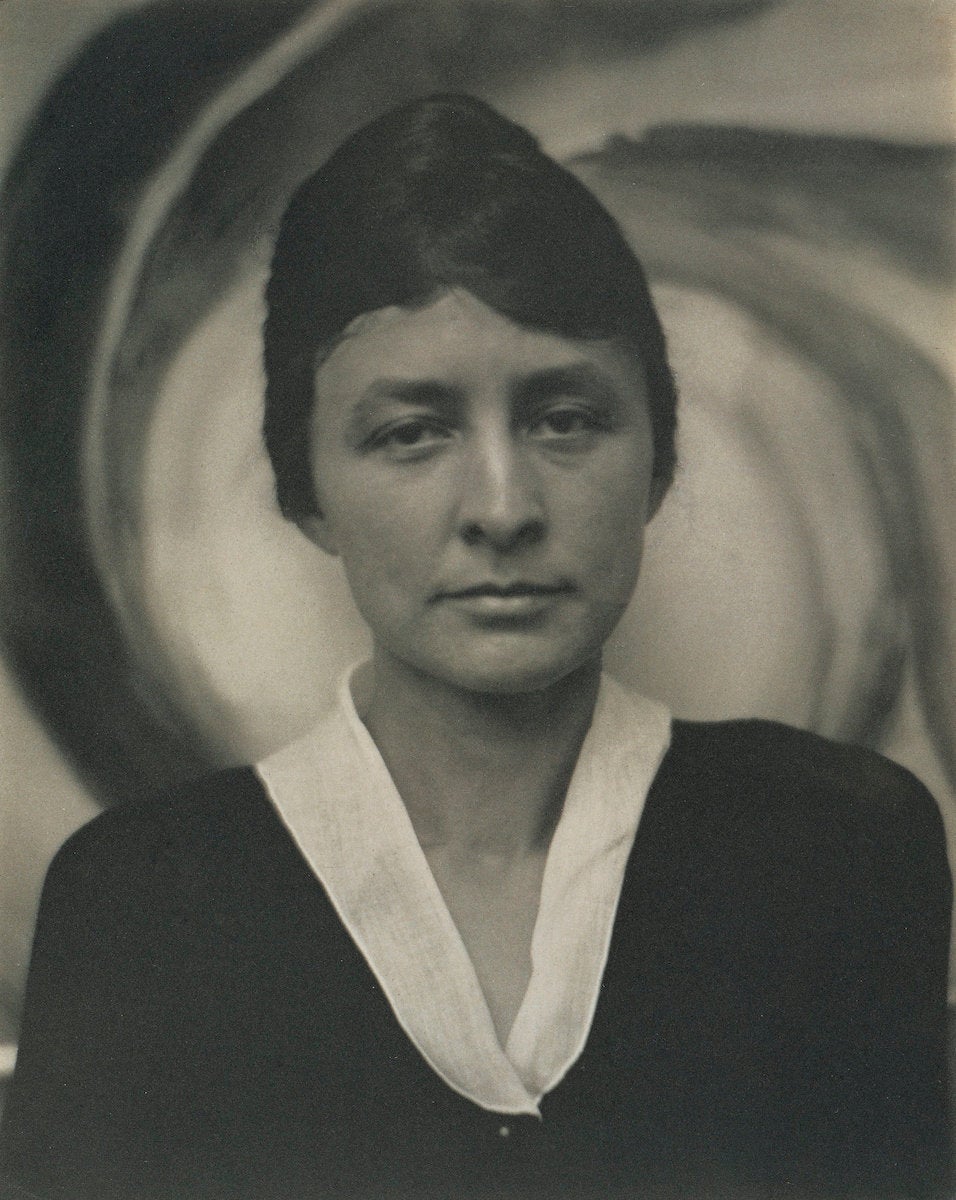 The last room of the Brooklyn Museum show appropriately focuses on O'Keeffe's life after Stieglitz, the artist who helped catapult her to fame. Before she died at the age of 98, O'Keeffe had become a beacon for a new wave of feminism, a celebrity reincarnated, at least for the 1960s generation who knew her only as a single artist.
At the end of her life, O'Keeffe was the woman, independent in her career and style, who'd left New York City behind for the freedom and solitude of New Mexico. Living a life close to the land, she dabbled in organic gardening and cooking. She was "prescient" to a new audience of housewives, students and young feminists, Corn said, who weren't so familiar with her early career alongside Stieglitz. They'd later read her interview with Andy Warhol in 1983, or read her 1974 New Yorker profile, or visited her major exhibition at the Whitney Museum of American art in 1970, which later traveled to Chicago and San Fransisco.
Today, over 30 years after her death, O'Keeffe is still a celebrity. While she never fully embraced the feminism that adopted her as an icon during her life ― "Write about women. Or write about artists. I don't see how they're connected," she once told a journalist ― her ability to move through life unencumbered by expectations, so ready to take control of her image out in the world, continues to garner respect.
Her face, peering at viewers dozens of times throughout the halls of the Brooklyn Museum, dares you to think otherwise.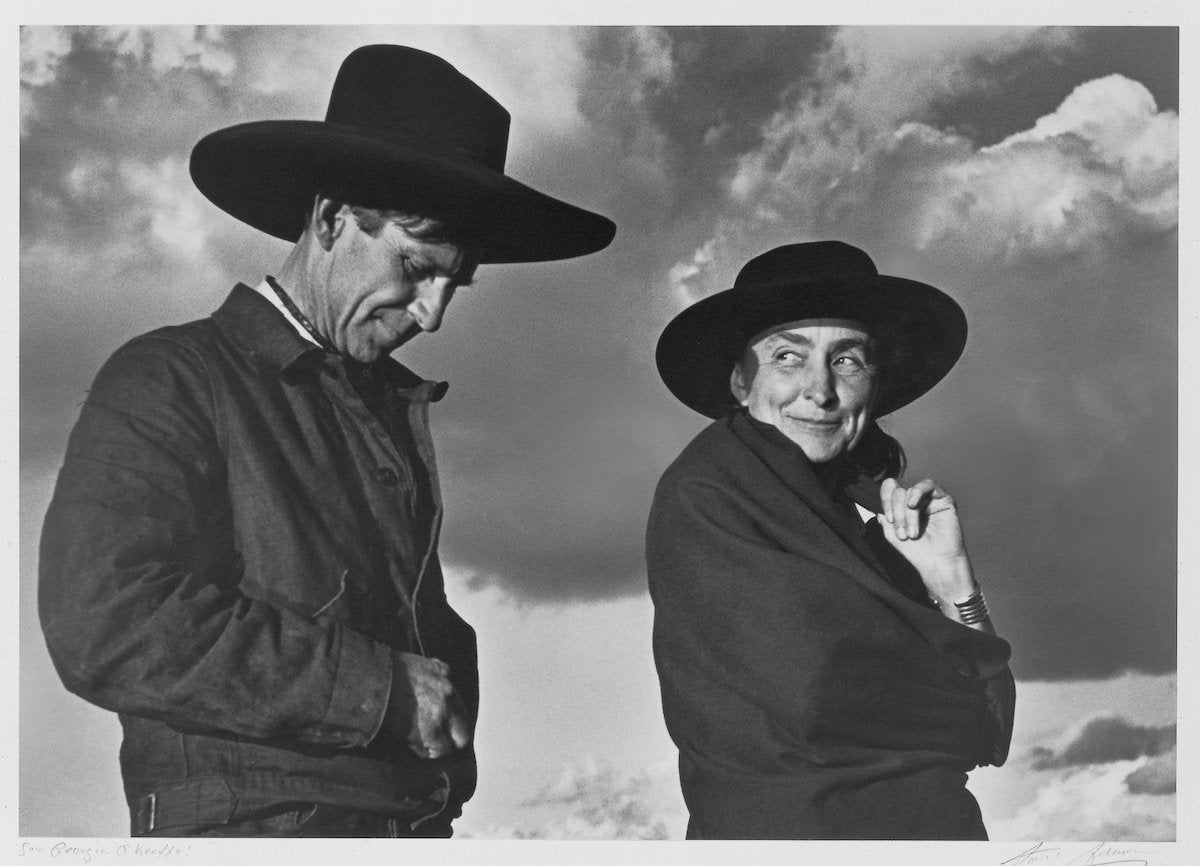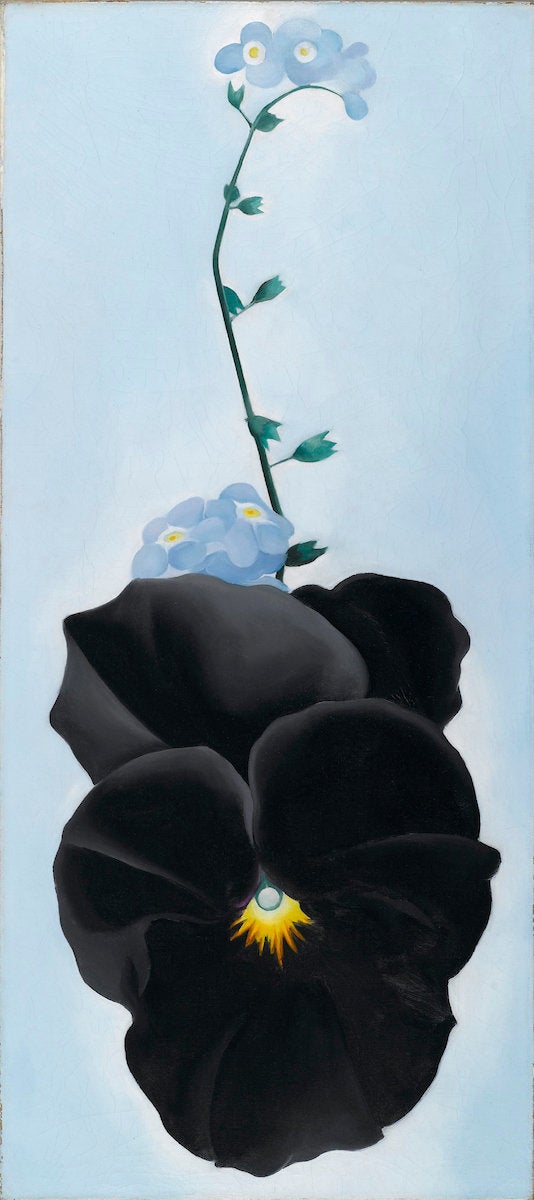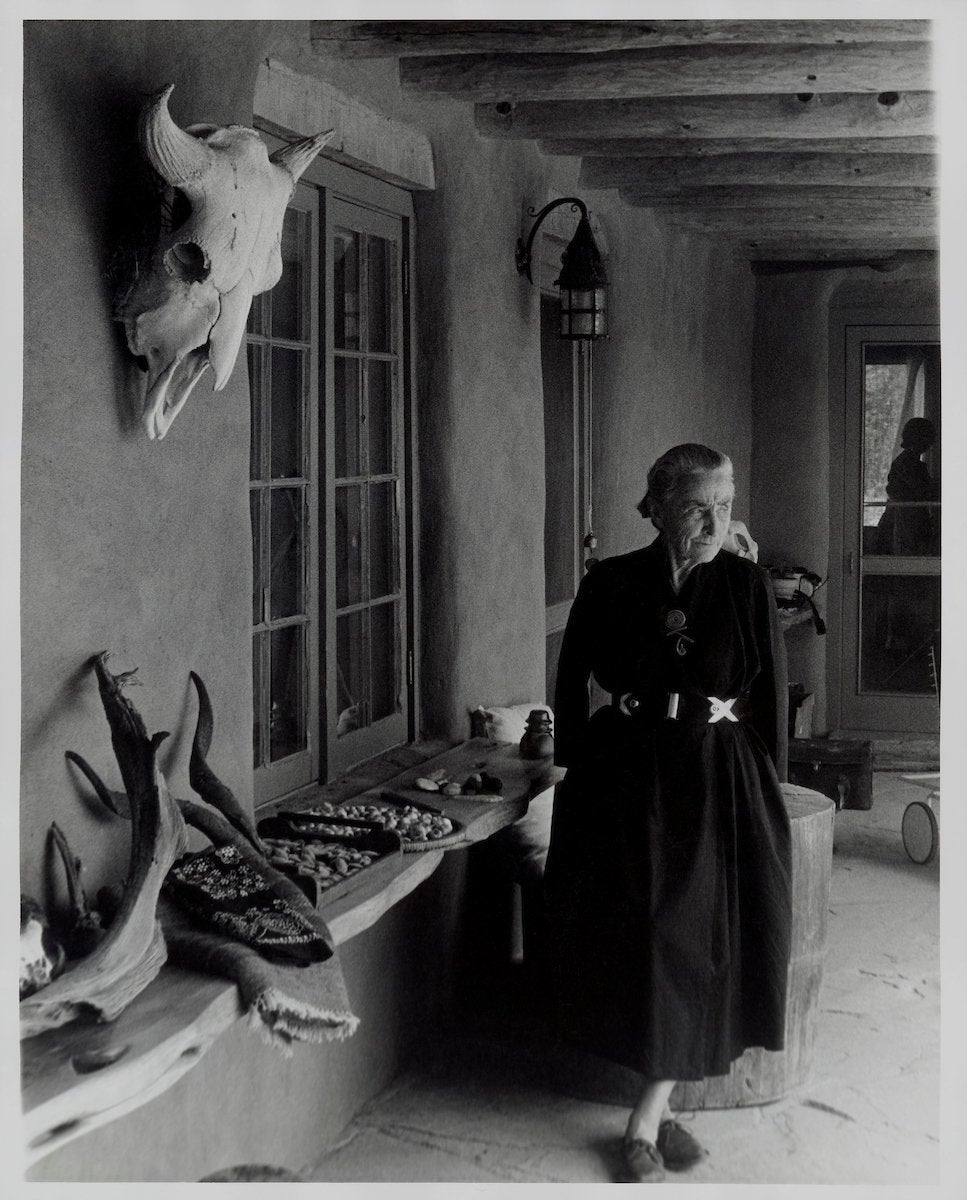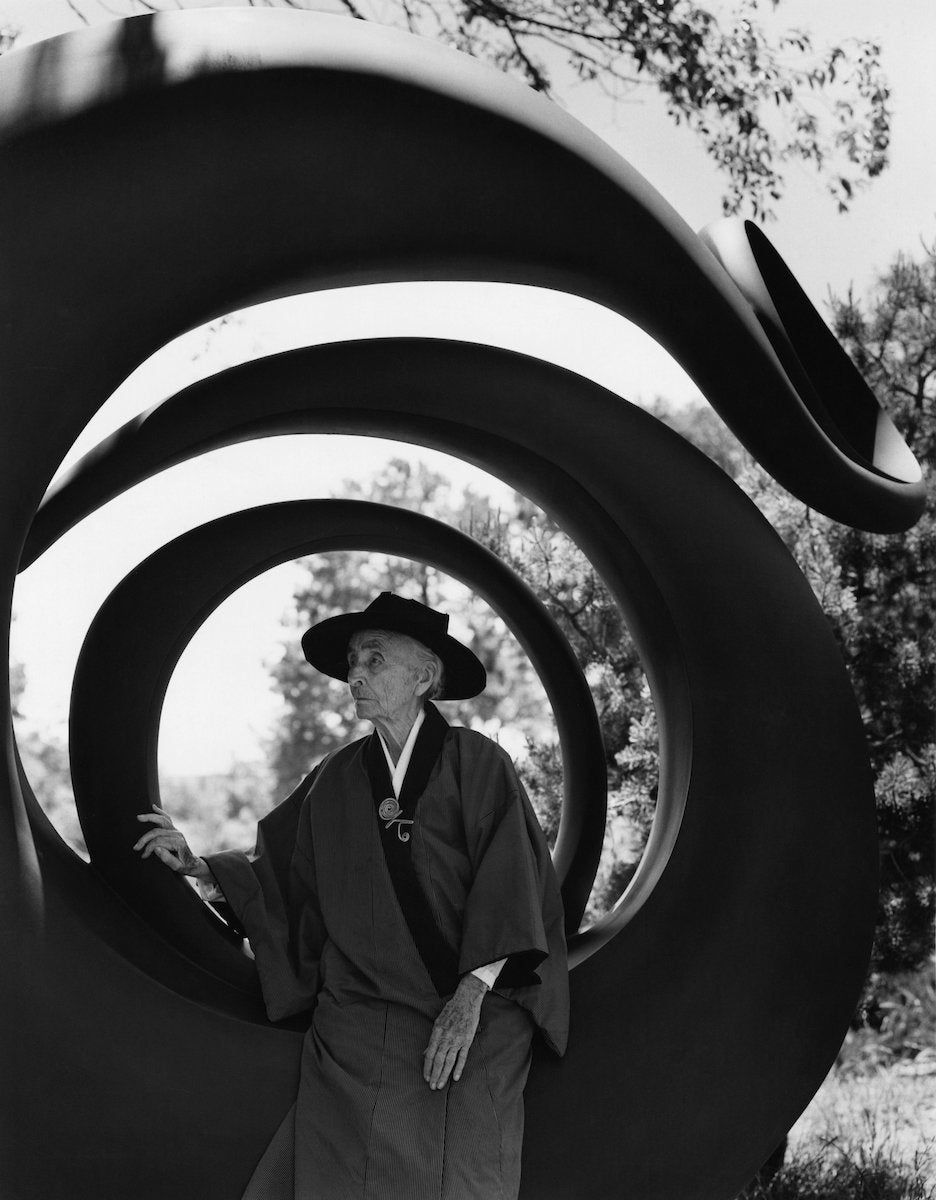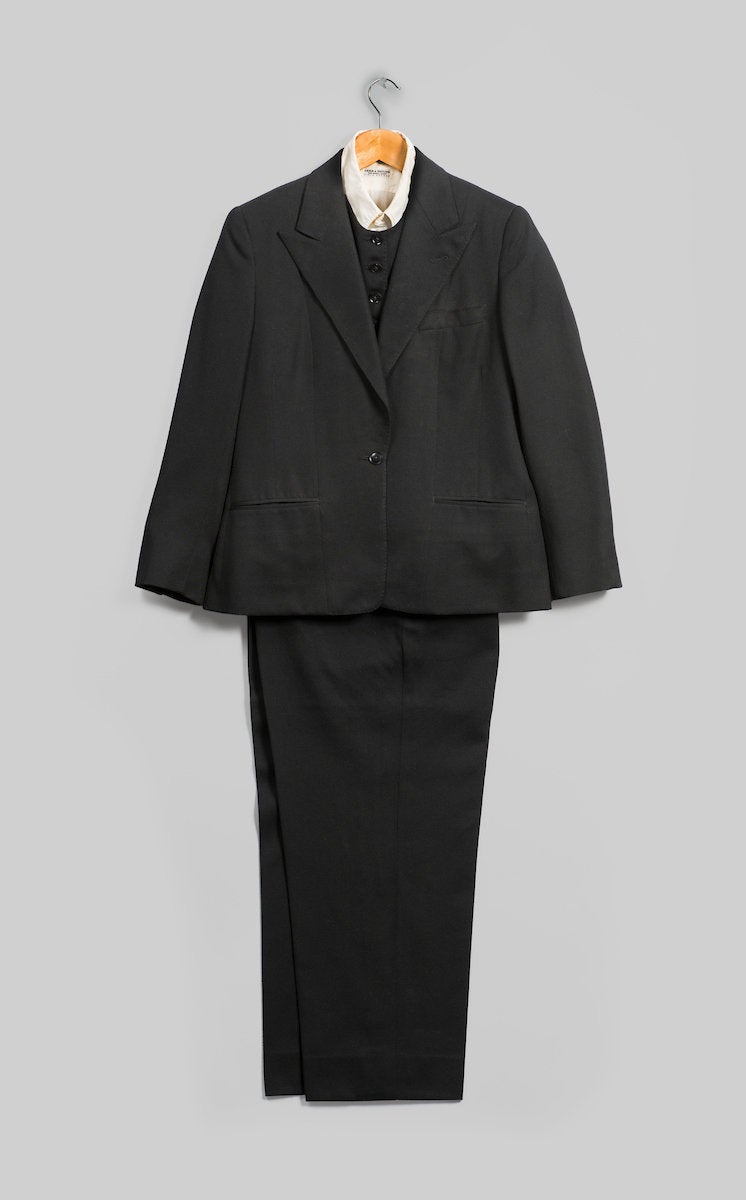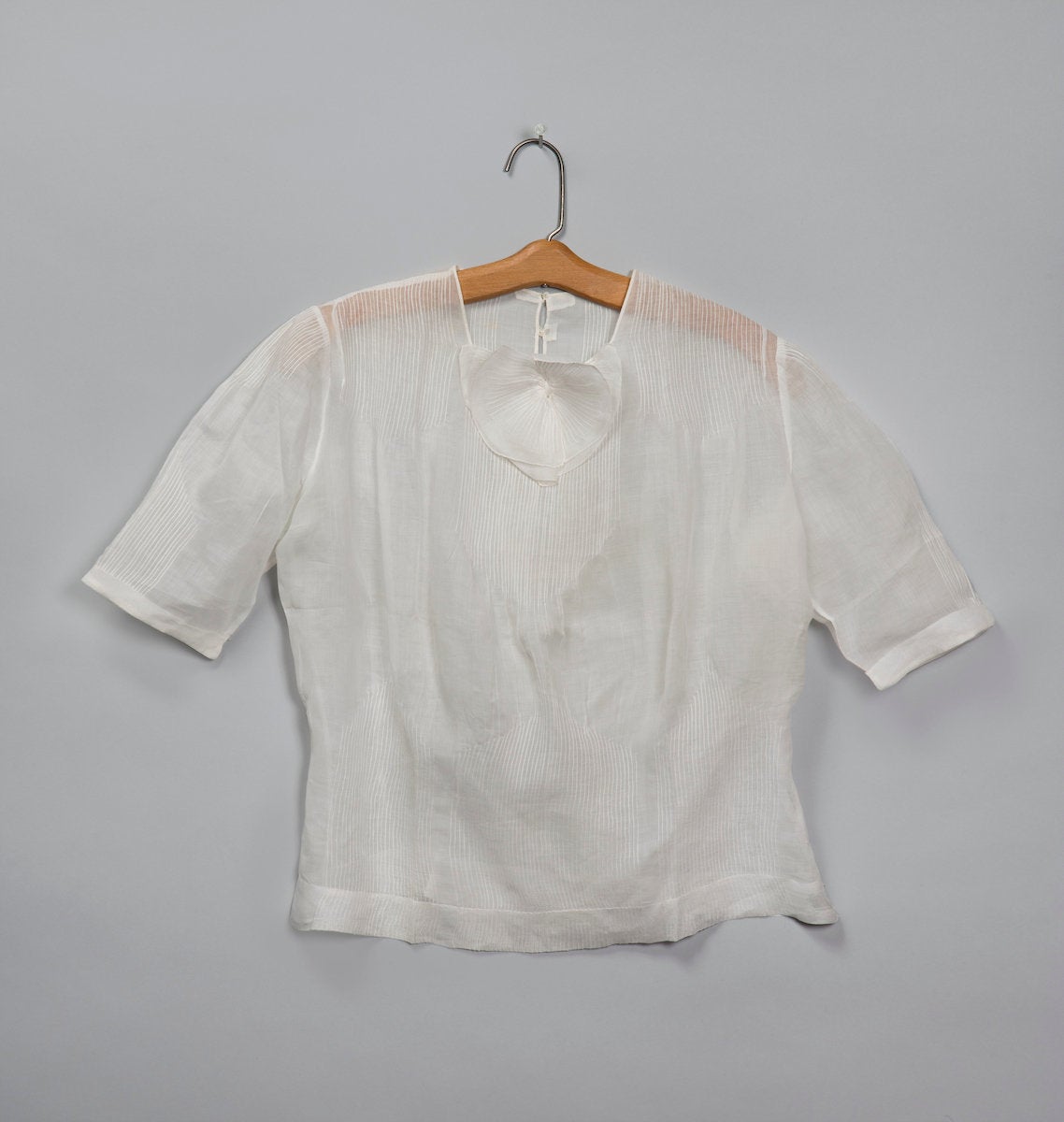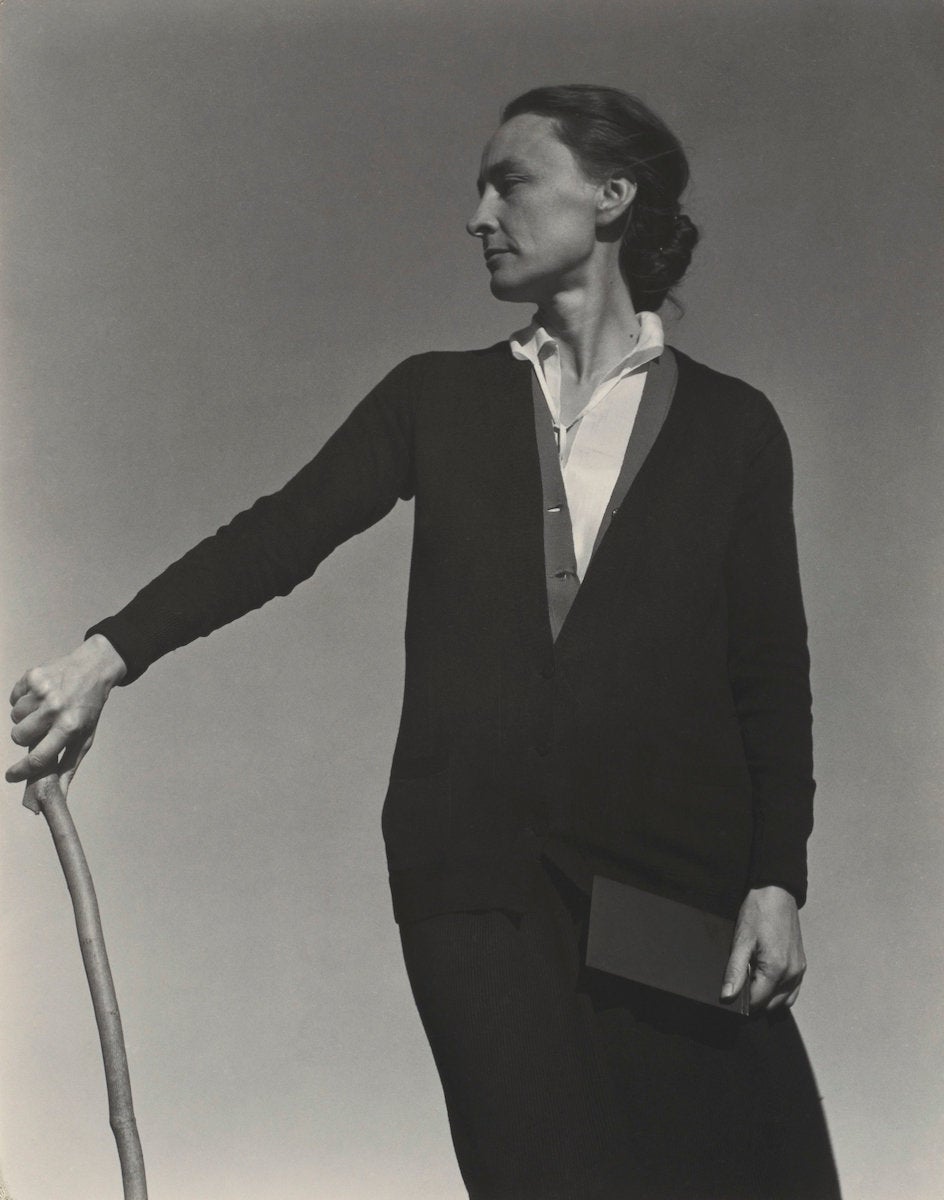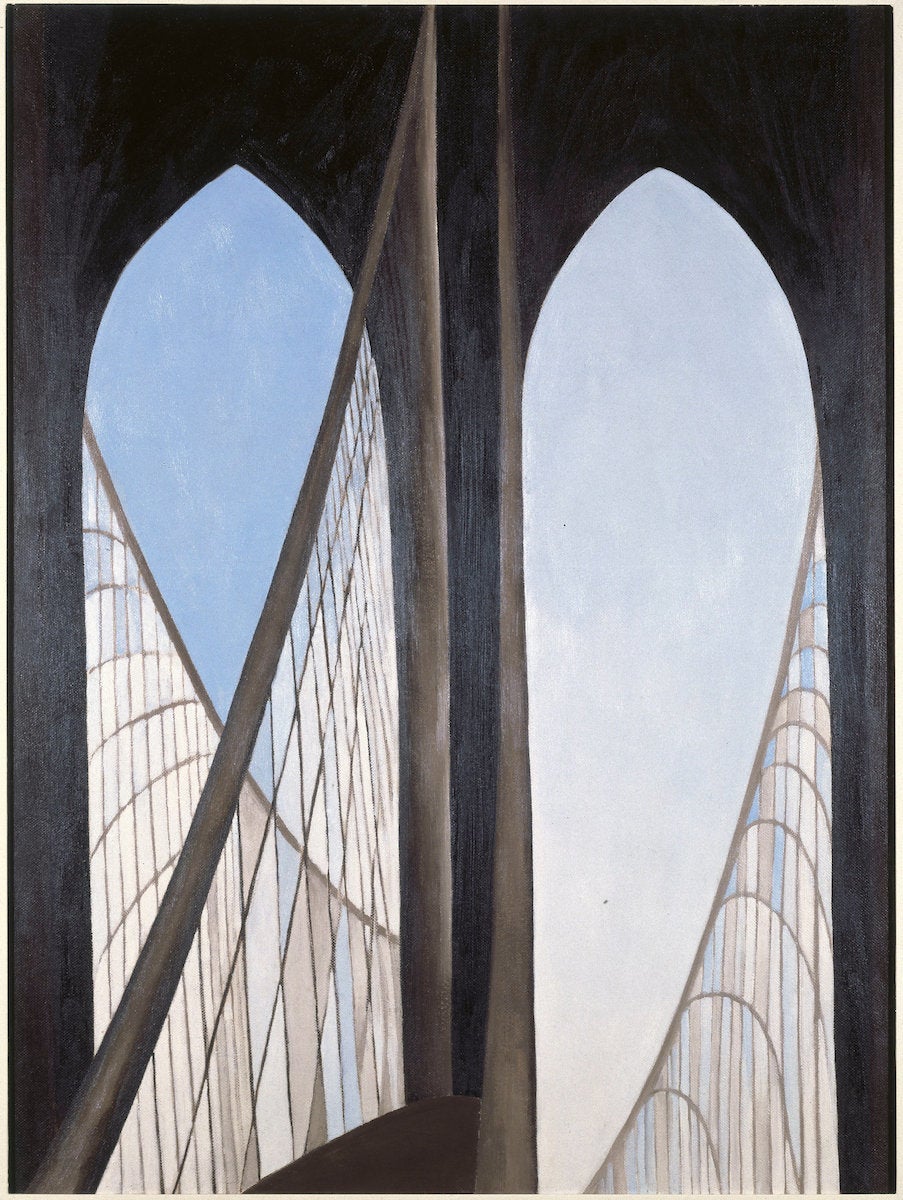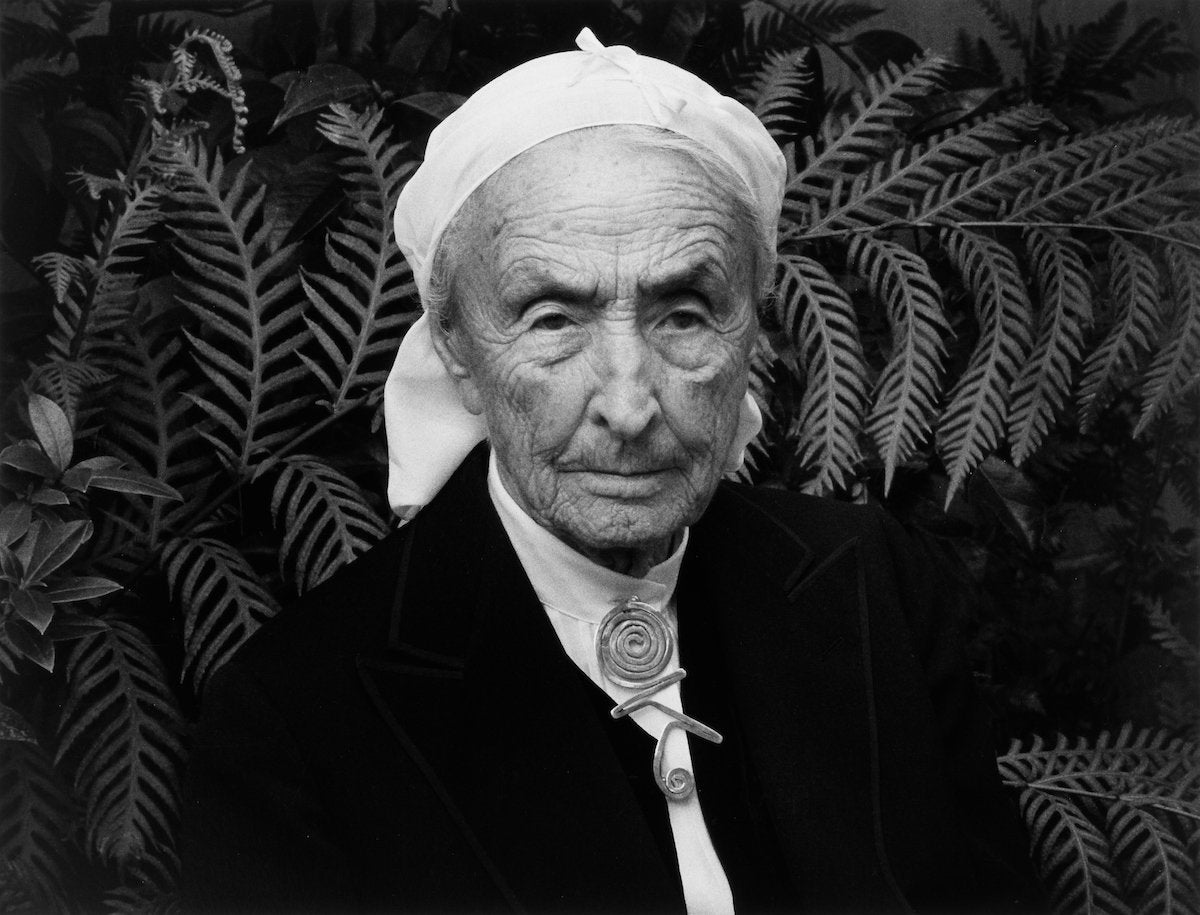 Related