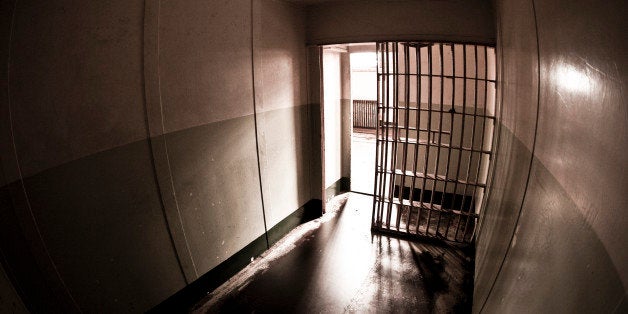 The state of Georgia will close a juvenile jail where a federal report found an extremely high rate of youth alleging sexual misconduct by staff, ending a nearly 15-year contract with the facility's troubled private prison operator.
A spokesman for the Georgia Department of Juvenile Justice wrote in an email that the decision not to renew the contract with Florida-based Youth Services International at the end of this year was about cutting costs, not a June report from the Bureau of Justice Statistics that uncovered allegations of rampant sexual misconduct. Department spokesman Jim Shuler pointed to a news release that described the closure of the company's Paulding Regional Youth Detention Center as an "economics-based option" meant to save the state more than $6 million.
Youth Services International did not respond to a request for comment on Wednesday. The Georgia Department of Juvenile Justice did not make staff available for interviews, responding only to emailed questions. Shuler wrote that state officials reviewed "every 2012 incident report" at Paulding since the federal government released its report in June and have "been in regular communication" with the Bureau of Justice Statistics.
YSI still operates two other facilities in Georgia. The Paulding facility is the only state juvenile jail scheduled to close this year, according to state news releases. Shuler also cited a "reduced number of youth" coming from the area served by the Paulding detention center as a reason for the closure.
YSI was the subject of a recent Huffington Post investigation that documented a more than two-decade history of abuse at the company's juvenile and adult facilities across the country. Despite that record, HuffPost found that the company has continued to win multi-million-dollar juvenile prison contracts -- particularly in Florida -- by cultivating political connections.
Shuler said the HuffPost articles were not a factor in the state's decision to close the facility. In a statement, Georgia DJJ Commissioner Avery Niles said the department "continues its longstanding relationship with YSI."
Shuler wrote that the riot occurred during a prior administration, and that current DJJ staff are developing new policies intended to "focus new attention on safety and security."
Another disturbance recently erupted at a YSI facility in Minnesota. According to local news reports, two youths climbed out of a window at a facility called Elmore Academy in August and stole a pickup truck from a nearby home. Local sheriff's deputies pursued the escapees, resulting in a car chase across two counties that left three police cars damaged.
The Paulding detention center was built in 1998, and was one of the company's longest-running contracts. It will close at the end of the year and juvenile inmates will be transferred to other state detention centers.
For more on Youth Services International, read HuffPost's two-part investigation, "Prisoners of Profit":
Popular in the Community