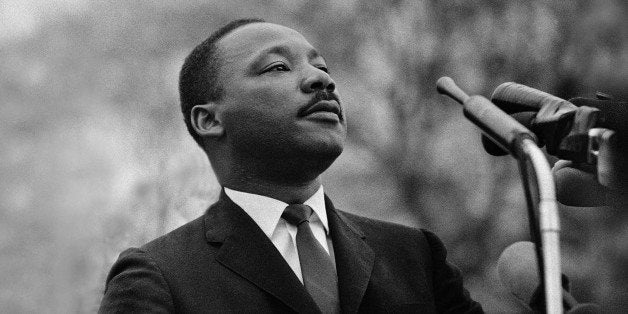 On Monday, State Rep. Calvin Smyrer confirmed that plans to build the statue of the civil rights icon are officially underway, according to the Atlanta Journal-Constitution. The statue will reportedly stand eight-feet tall and will include inscriptions of some of King's powerful words along its base. Governor Nathan Deal first announced plans for the statue last year.
"Placing a statue of Dr. King at the Capitol of his home state is a long overdue honor," Deal said in a press release.
The state has commissioned Georgian artist Andy Davis to design the towering structure. The statue is scheduled to be completed in early 2016.
King's fight for racial equality continues to inspire and his powerful message of tolerance and acceptance resonates in light of the Charleston massacre in South Carolina and the most recent attacks on southern black churches. Through it all, King's legacy continues to live on.
Popular in the Community