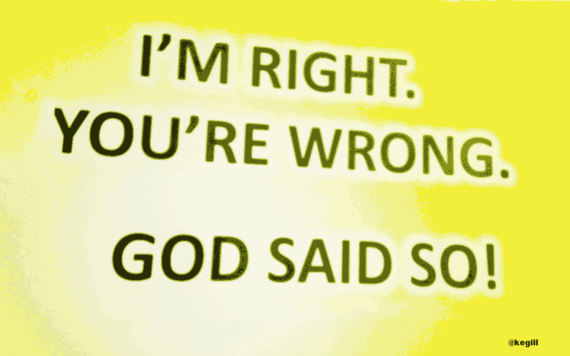 Dublin is a small town (16,000) in central Georgia. And what's brewing there may say more about the mindset behind Religious Freedom Restoration Act proposals and law than anything you've read or heard to date.
Patricia Manson, representing the local chapter of the NAACP, has asked the Dublin School Board to investigate charges that a teacher has inserted her religious and political views into an elective middle school class. The teacher allegedly claimed that President Obama is not a Christian and asserted "that any parent who supports him is not a Christian. She challenged her students to prove their Christianity."
This is a public school. The teacher's husband is on the school board.
The (unnamed) parent spoke to the Dublin School Board at their March 23 meeting, where he outlined the teacher's behavior, the school's response, and his dissatisfaction with the lack of redress.
He does not believe a teacher should "[call] into question the Christianity of anyone who does not think as she does." He wants the school board to take whatever actions are needed to "[discourage] any similar incident in the future."
Read the complaint and letter to the editor in the embedded PDF below. Read the
.
More as this story develops.
Calling all HuffPost superfans!
Sign up for membership to become a founding member and help shape HuffPost's next chapter