A teen who attached a written prayer for college supplies to helium balloons said she was shocked when a stranger miles away actually answered.
Mykehia Curry, an 18-year-old from Macon, Georgia, who is the first person in her family to go to college, has dreams of becoming a nurse and creating a better life for her family. But days before she planned to move into her college dorm at Albany State University, there were still two items she hadn't been able to purchase to help make the big transition smoother ― a refrigerator and a comforter.
Curry says money was already tight for her family ― her single mom is disabled and struggling to care for the teen and her younger brother. So she appealed to a higher power. She wrote a prayer and her phone number on a piece of paper and tied the note to three helium balloons left over from her grandmother's birthday party.
"God this is me again," read the note Curry wrote on Aug. 4. "Please help me get everything I need to leave Wednesday."
Then, she let the balloons float up into the sky.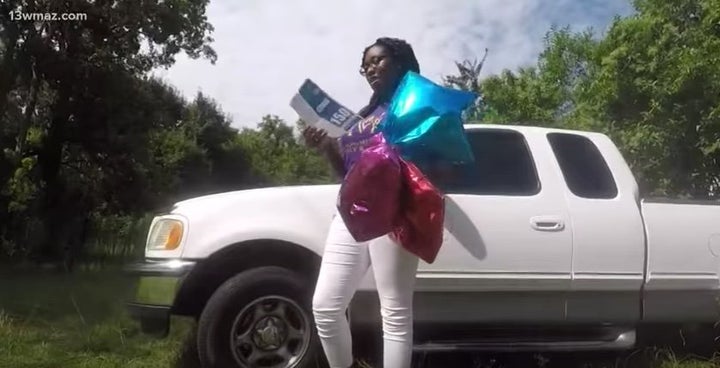 About 15 miles away in the nearby city of Gray, Curry's prayer ended up in the hands of a stranger. Jerome Jones, a part-time Baptist pastor, told CBS-affiliate WMAZ that he was working at a construction site on Aug. 6 when he noticed something shining near a dumpster. He walked over and picked up the note.
"It was God calling me saying, 'You need to answer this,' and I did," Jones, an associate minister at Springfield Missionary Baptist Church in Monticello, told the station.
Jones and members of his church decided to pitch in and get Curry a mini-fridge and comforter. The gifts arrived at the teen's house last Tuesday, right before she moved into her dorm on Wednesday.
Melissa Watson Strozier, church secretary, told HuffPost that saving souls and helping people is part of the church's mission.
"And a soul reached out," she said.
Curry told HuffPost the balloons and her note were part of a private moment of prayer. She didn't expect anyone to pay attention to her request.
"I just needed some help and I wanted to reach out to God. I wasn't really expecting anything," she said. "I thought someone was going to pick up the balloon and throw it in the trash."
"I was feeling very shocked," Curry recalled about receiving the gifts. "And just blessed."
On Monday, Curry started her fall semester at Albany State University, which confirmed her enrollment to HuffPost. She said her experience so far has been "kind of rocky," since she's still facing some struggles in paying for her education. But she said she's confident she'll get through.
"I really just want to get a degree out of this," she told HuffPost. "I want to enjoy my college life, but my main purpose of coming here, two hours away from home, is to get a degree so that I could make a better life for my brother."
She also said that hearing back from Jones has had a profound effect on her faith.
"It really shows that God wants me to continue through college and actually strive and go through obstacles," Curry said. "And that he has my back through anything."
Before You Go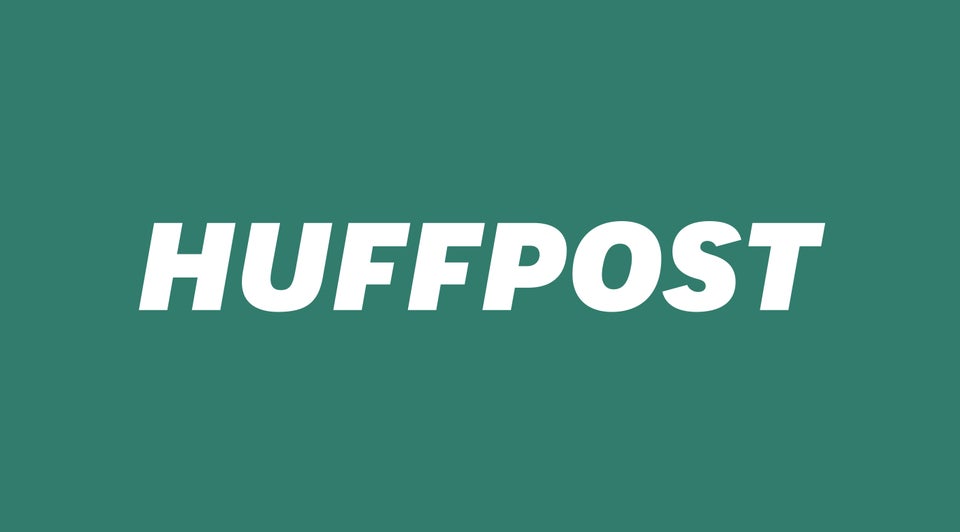 24 Inspiring College Grads Who Exemplify Black Excellence