Sun City-Peachtree, a retirement community in Griffin, Ga., has a strict one-flag per home policy, and it won't budge in the case of veteran Jim Lowe, who this week lost his campaign to fly both the Stars and Stripes and the Marine Corps colors outside his home.
MyFox Atlanta reported Monday that Lowe and his wife now plan to leave Sun City-Peachtree to protest its intolerance. Lowe's other options were to remove one of the flags, or face a fine of $25 a day or a possible lien on their home.
"When a bunch of arbitrary rules trump the Constitution, it is a sad date because indeed a piece of America is lost," Lowe said Monday, after the board of directors at Sun City-Peachtree handed down its final decision.
Lowe's fight prompted community officials to put the issue to a vote, asking residents if they supported an official change to restrictions on the number of flags they were allowed to fly. The board said most didn't care enough to change the policy, so Lowe was asked again to remove one of the flags.
"Who would want to stay in a place that tells you to what extent you can exercise your patriotism," Lowe told Fox.
Retirement communities have attracted scrutiny for rigid regulations on flags on a number of occasions. Two separate incidents involving Georgian veterans and American flags have arisen just this month. In a retirement community in McDonough, Ga., officials attempted to force 92-year-old John Helton to take down his flag, citing a homeowners agreement. After a massive display of support and a vote by residents, community officials finally backed down.
Days later, Armond "Sonny" Noah, a Korean War veteran living in DeKalb, Ga. complained that management at his federally subsidized housing facility had removed flags that he'd placed on community property. Officials with the complex said it was against their rules to allow flags to fly on public ground, but they apologized to Noah and said the matter was mishandled.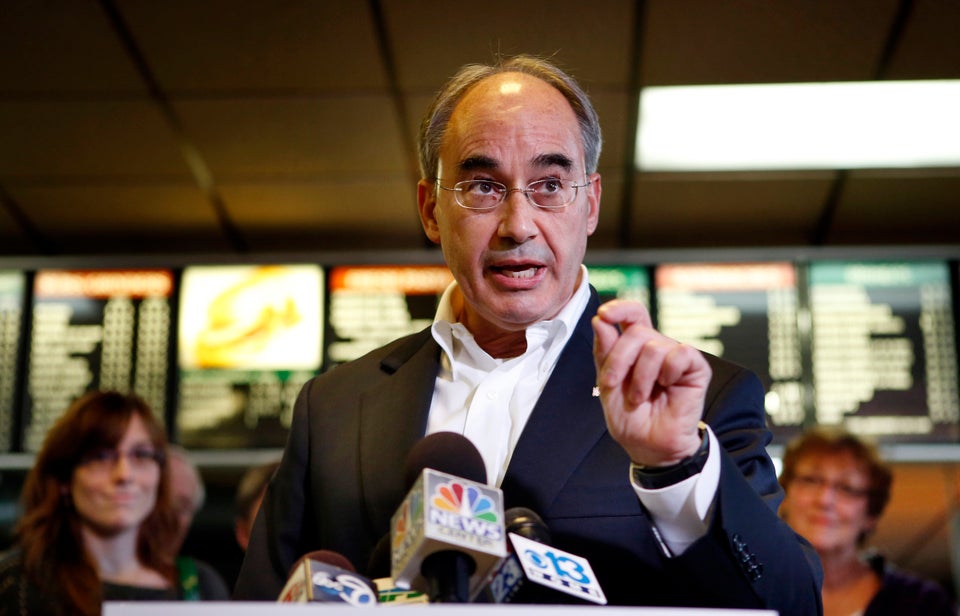 Great Political Names
Popular in the Community