WASHINGTON -- Voting rights advocates are considering legal options after a Georgia judge denied their lawsuit that would have compelled the state to add 40,000 newly registered voters to the rolls.
Judge Christopher Brasher said voters whose registration applications were lost may cast provisional ballots in next week's election. But he declined to force Republican Secretary of State Brian Kemp and counties to ensure voting for the thousands of new voters. The Lawyers' Committee for Civil Rights Under Law, the New Georgia Project, and the Georgia branch of the NAACP are weighing whether to appeal to the Georgia Supreme Court.
"You've got a situation that was designed to wreak havoc on the elections office if a large number of provisional ballots are cast," Julie Houk, a senior special counsel with the Lawyers' Committee for Civil Rights' voting rights project, told The Huffington Post Wednesday. She said provisional ballots are "not an adequate remedy" because "registered voters are entitled to cast a regular ballot."
Voting rights advocates said the judge's decision could potentially disenfranchise thousands of people, a disproportionate number of whom are minorities, and disrupt Georgia's high-profile races for U.S. Senate and governor.
The voters in question were registered during a six-month drive by the nonpartisan New Georgia Project, led by state House Minority Leader Stacey Abrams (D). The group submitted more than 86,000 applications, a majority from young voters of color registering to vote for the first time, along with another 20,000 or so from other groups. Abrams' group alleges that 40,000 of those applications are mysteriously missing from the state's official voter rolls, and that the state has not provided an explanation.
"What resources are going to be available to the counties to handle a large number of provisional ballots and will the poll workers have enough provisional ballots to provide voters? These are all questions and problems that happened in 2012," Houk said. "It's unclear to me that those problems have been dealt with sufficiently, so we don't see a repeat of what happened then."
Francys Johnson, an attorney and the president of Georgia's NAACP chapter, told HuffPost his group is encouraging voters to check their registration status and to vote early to mitigate potential problems.
The dispute between those hoping to engage new voters and the state's Republican leadership is infused with racial politics, as about one-third of Georgia voters in the last two election cycles were black.
The secretary of state launched an investigation into whether Abrams' group had committed voter fraud, but found that only 25 of the voter applications, or 1 percent of those submitted, were forgeries.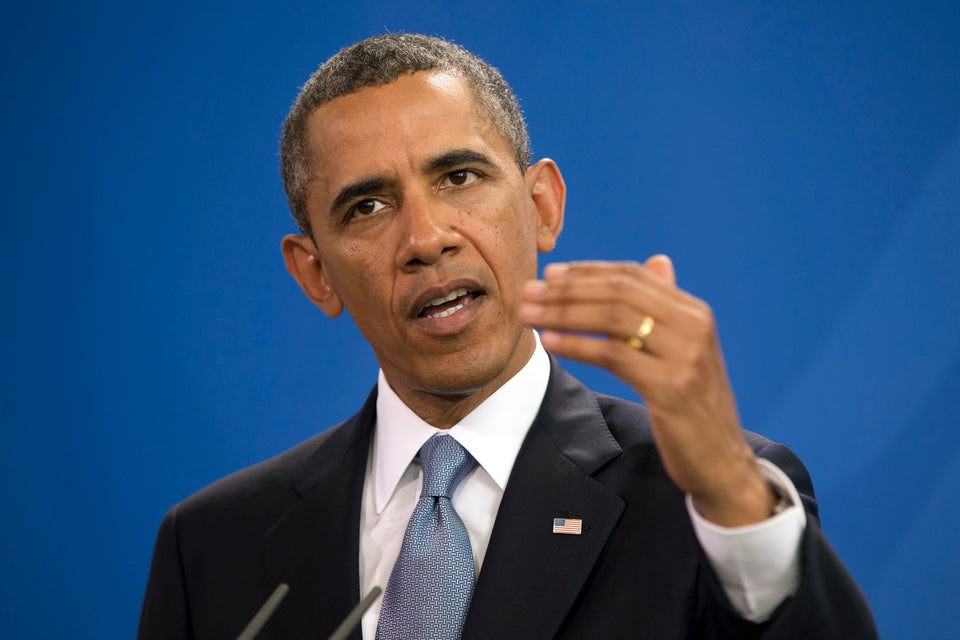 Politicians React To Voting Rights Act Ruling