After six long years, authorities say a suspected killer is behind bars thanks to saliva collected from a sidewalk.
Geovanni Borjas, 32, of Los Angeles County, was charged on Tuesday for the 2011 rape and murder of Michelle Lozano, 17, and Bree'Anna Guzman, 22, after his DNA was found to match evidence from both killings, police told reporters on Tuesday.
Los Angeles police said they recovered DNA evidence from both crime scenes and entered it into their local and national databases, but there was no match. They did, however, find someone in the database whose DNA was similar to the DNA at the crime scene: Borjas' father.
The elder Borjas had been arrested years earlier for a non-sexual assault crime, police said, which meant his DNA was already in the system. His son, however, only had a minor criminal record, so authorities had to obtain his DNA some other way.
They did that by following Borjas until he spit on a sidewalk, LAPD Chief Charlie Beck said.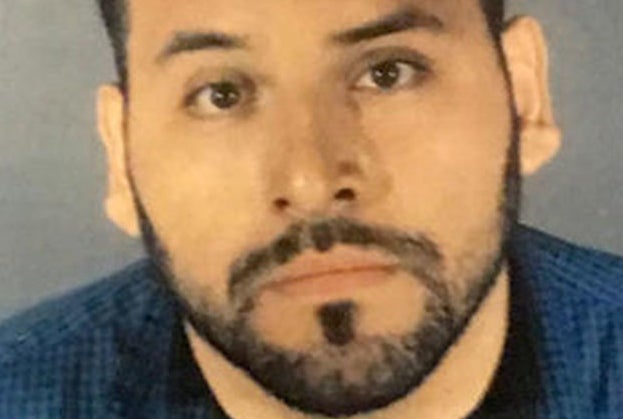 Once entered into the database, DNA from the recovered saliva sample matched the DNA at both Lozano and Guzman's crime scenes, Beck said.
In addition to two counts of murder and rape, Borjas was charged with one count of kidnapping, according to prosecutors.
"DNA collection at time of arrest allowed us to connect this monster to the deaths of these two young women," Beck said.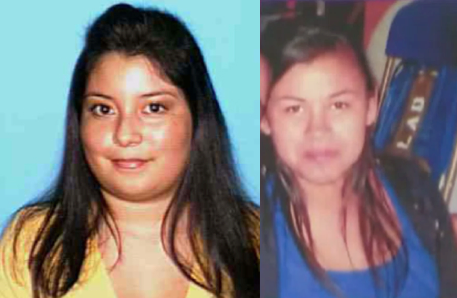 Richard Duran, Guzman's father, choked up at Tuesday's press conference as he publicly thanked local authorities for never giving up in their pursuit of his daughter's killer. 
Lozano was the first of the two victims. The teenager was out walking on Easter when she went missing. Her naked body was later found in a broken container that had been dumped off a freeway, the Los Angeles Times reported.
Guzman was walking to a pharmacy the day after Christmas when she went missing, Beck said. Her body was found a month later near a freeway, prosecutors said.
Borjas' criminal history includes an ex-girlfriend's three-year domestic violence restraining order against him. Among other things, she accused him of breaking her nose, choking her and pushing her down some stairs, according to the Los Angeles Times.
In court on Tuesday, Borjas pleaded not guilty to the charges. His defense attorney also requested bail for his client, who he said has a fiancee and a child. That request was denied.
"A decision on whether to seek the death penalty will be made at a later date," the office noted in a release.
REAL LIFE. REAL NEWS. REAL VOICES.
Help us tell more of the stories that matter from voices that too often remain unheard.
BEFORE YOU GO