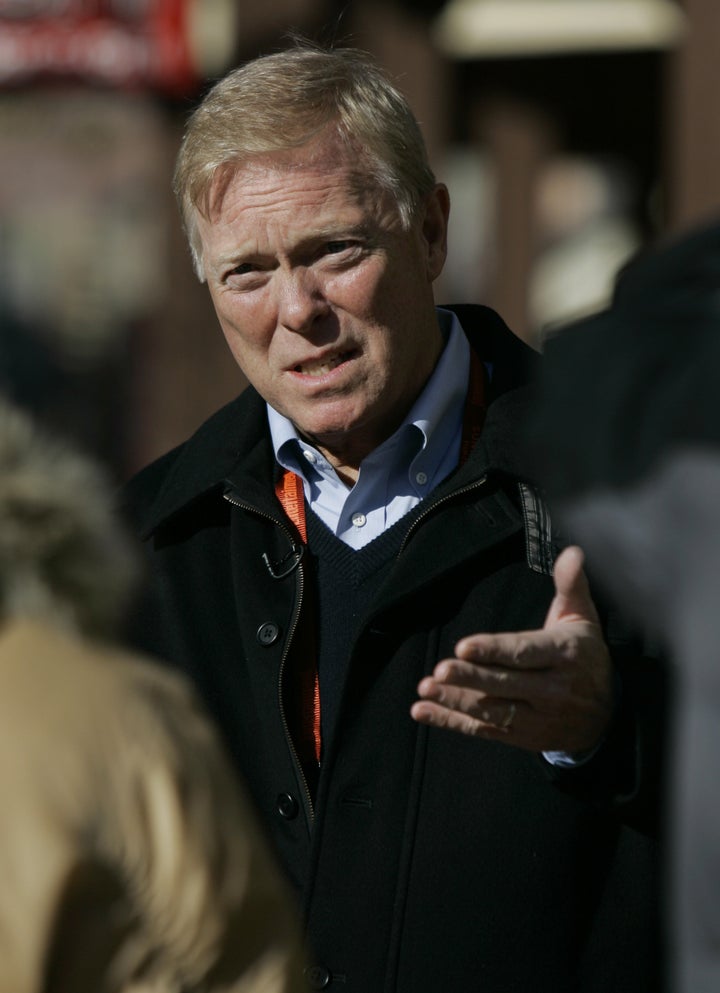 In an appearance likely to spark groans and criticism from within his own party, former House Minority Leader Dick Gephardt said on Thursday that a public option for insurance coverage was "not essential" to the process of health care reform, provided that costs were lowered using other means.
Appearing on MSNBC's "Morning Meeting", the Missouri Democrat suggested that, as a political compromise, Democrats in Congress consider passing a government-run insurance option that would only be triggered if certain economic metrics were met.
"Yes, we'd like to have a public option or a private option," Gephardt told host Dylan Rattigan. "But it's not essential if we can get the costs down and maybe we put a trigger on a public option, maybe we say if there isn't enough competition down the road then we bring in a public option. There are ways of dealing with the hot buttons; we've got to stay focused on cost and affordability."
Once considered one of the more populist leaders in his party, Gephardt currently works on health care issues from outside the government. He's also one of Washington's most highly-paid power-brokers -- his lobbying outfit, the Gephardt Group, has been paid $380,000 so far this year by the Medicines Company a major pharmaceutical company.
The Gephardt's remarks on Thursday put him directly at odds with his successor in the House, current Speaker Nancy Pelosi, who has firmly insisted that having a public option is not only good policy -- the surest measure of lowering costs and expanding coverage -- but also essential to passing a health care reform package. The former minority leader's quasi-endorsement of the trigger, meanwhile, puts him at odds with several other prominent Democrat figures, namely former DNC Chair Howard Dean, who view the proposal as a non-starter.
"The trigger is a political compromise and not a policy compromise," Dean told the Huffington Post. "It is destructive and it will set back the cause of reform for 20 years."
Gephardt, who was majority leader in the House during Bill Clinton's failed attempt at a health care overhaul in 1993, did use his appearance on MSNBC to laud the current president for his handling of the issues. Saying that Barack Obama was "delivering the right messages," he added: "I am more confident now than I've ever been that we're going to address health care reform this year in this Congress."
UPDATE: Mary Kathryn Covert, a spokesperson for the Medicines Company, writes in to clarify that the company did not pay the Gephardt Group to lobby on behalf of health care reform legislation but rather for a change in patent law.
"[Gephardt] is not lobbying on health care for us," said Covert.

Popular in the Community