Tucked away in the arts district of Paris, Crane.tv is introduced to patissier Gérard Mulot who gives us a grand tour of his atelier in Saint-Germain-des-Prés. A team of five chefs, five apprentices and five helps works around the clock to provide the demanding Parisian with his daily fix of stone-milled, sourdough bread and a wild selection pastries.
Mulot's gastronomic liaison with patisserie commenced on the outskirts of the city whilst savouring his mother's usual Sunday cake. It was only further down the line that he decided to move his practice to the heart of the capital, in 1975. Apart from offering a range of the finest macaroons in town, Mulot's patisserie has a great selection of chocolates created by young award-winning chocolatier Joan Jaqueti. It is safe to say one cannot leave the shop before having indulged on the specialty of the house; the most exquisite mûre-mûre. The square-shaped praline is made with a stunning dark chocolate ganache infused with blackberry tea, enhancing its richness and depth. Whilst being the only bakery on Rue de la Seine, a street known for its thriving art-scene, Mulot draws inspiration from Parisian architecture and his artistic surroundings, secretly gazing at the windows of neighboring art dealers on his way to the bakery.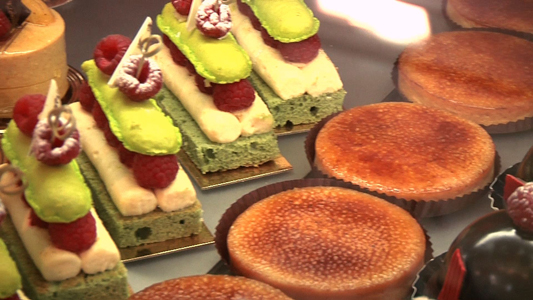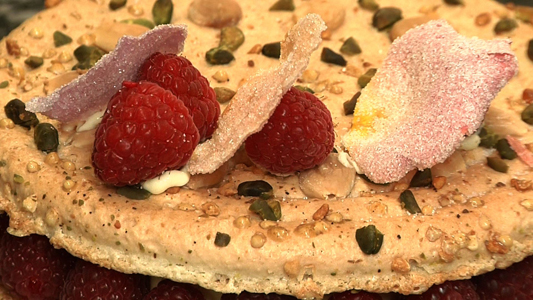 We recommend tasting the sourdough baguette with a savory selection from the deli, the mûre-mûre praline and of course a classic: the raspberry macaroon.
Text by Seyna Van Der Linden for Crane.tv
Crane.tv App now available for Nokia devices from the OVI Store
REAL LIFE. REAL NEWS. REAL VOICES.
Help us tell more of the stories that matter from voices that too often remain unheard.