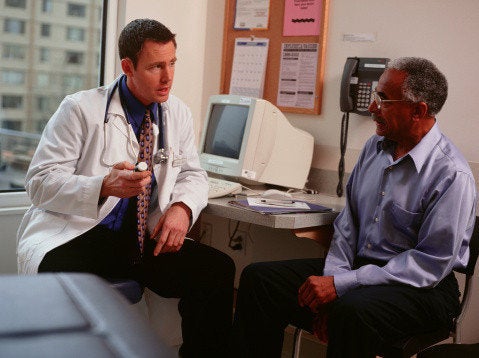 One -- that's exactly how many geriatricians there are for every 10,000 baby boomers.
That's particularly disturbing considering that, as the first of 78 million boomers begin turning 65, research suggests that the demographic is suffering from more chronic problems than their predecessors -- and exactly the U.S. is preparing for the "silver tsunami," as Martha Stewart described in a 2010 blog, remains to be seen. Stewart also pointed to another, more disturbing claim: that there are about three times as many cosmetic surgeons as there are doctors who specialize in elderly care.
From a medical standpoint, the trend isn't anything new. "We're seeing some very powerful evidence all pointing to parallel findings," Mark D. Hayward, a sociologist at the University of Texas, told The Washington Post in 2007. "The trend seems to be that people are not as healthy as they approach retirement as they were in older generations. It's very disturbing."
As Brainstrack is reporting, the number of Americans age 65 and older is projected to expand to 88.5 million --roughly 20 percent of the country's population -- by 2050, with people over 85 years old becoming among one of the nation's fastest-growing groups. "All of these people are going to need more care and more services," Denise R. Scruggs, director of the Beard Center on Aging at Lynchburg College in Virginia, is quoted as saying. "Working in the field of gerontology is not sexy...we're seeing a disconnect among generations, and we see stereotypes that aging is not good, and that working with old people is boring."
And as the demand for elderly care increases, geriatric healthcare jobs including physician's assistant, occupational therapist and geriatric nurses are also expected to rise.

Calling all HuffPost superfans!
Sign up for membership to become a founding member and help shape HuffPost's next chapter