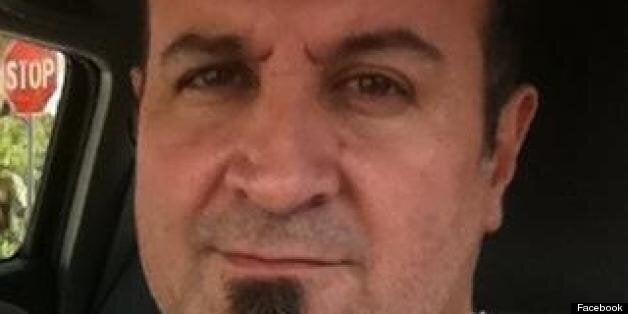 MIAMI -- A notorious former Opa-Locka Police sergeant dubbed "Florida's Dirtiest Cop" has been arrested for kidnapping a man who wanted to file a police brutality complaint against him.
German Bosque, 49, turned himself in to Florida Department of Law Enforcement officials Friday afternoon and was being held without bond at Miami-Dade's main jail, according to an FDLE release.
Investigators say Bosque punched the victim in August 2011 while on duty, responding to a domestic call. When the man wanted to file a police brutality complaint at the Opa-Locka Police station, Bosque "forcefully escorted him from the lobby, handcuffed him and placed him into a holding area."
The victim was held against his will for a short time and was never provided an opportunity to file his complaint, according to the FDLE. As a result, Bosque has been charged with first degree felony kidnapping, tampering with a witness, and misdemeanor battery.
Bosque had also been caught lying to police and falsifying reports multiple times, including an event in which he slapped himself to make a fight appear mutual -- yet he still had a badge.
When the Herald-Tribune informed him that no officer in Florida had been investigated more times for misconduct, Bosque was thrilled, according the paper.
Bosque's troubles began even before he allegedly head-butted a handcuffed suspect, spit in a drunk man's face, swept the legs of a handcuffed man, caused and then tried to cover up a crash, and slapped a minor so hard the child's face was swollen the next day. They began while he was two weeks from graduating from the police academy when, according to records and admissions obtained by the Herald-Tribune, Bosque was arrested with a stolen car, semi-automatic weapon, and store-bought "POLICE" t-shirt and badge...

In Opa-Locka... he has been promoted to sergeant himself despite rulings that enough evidence exists to say alleged acts occurred in cases of battery, perjury, theft of city resources, conduct unbecoming, official misconduct, breach of duty and excessive force, reports the Herald-Tribune.

In telling the story of a 2008 interaction with a teenager that led to a formal complaint, Bosque told a reporter it could have been worse: "I'm lucky he was a Hispanic kid. If he was black they would have rung me up for a civil rights violation."

"I'm conceited about only one thing in life, and that is that I'm an excellent police officer," reads the profile on a Facebook page that appears to belong to Bosque... "Fortunately or unfortunately, it was my calling."
According to the Miami Herald, Bosque has been arrested three times previously, and had been fired at least six times already -- including twice from other police departments before he was hired by Opa-Locka.
He has been appealing his October termination, given because officials discovered his city-issued AR-15 assault rifle and bulletproof vest were in the possession of his girlfriend's father.
Related
Popular in the Community