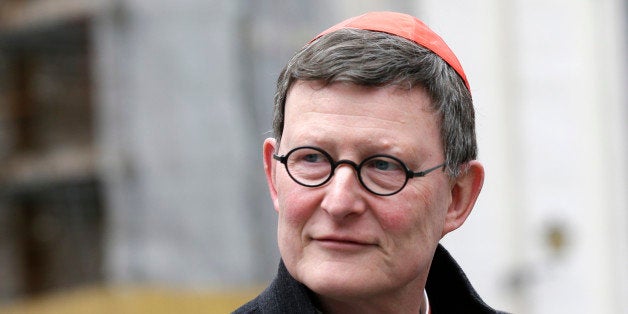 The Catholic Church in Germany is taking a stand for its remarried, lesbian, and gay employees.
More than two-thirds of Germany's 27 Roman Catholic dioceses voted in favor of relaxing the morality clauses in employee contracts, a church spokesman confirmed to Reuters on Tuesday.
The change means that getting remarried after a divorce or being part of a same-sex union is no longer grounds for automatic dismissal from a job at a church institution.
In the past, such violations of the morality clause have been "often ignored" by church officials, the National Catholic Register reports. Officially changing the labor law will allow the church to show German Catholics that it is adapting to modern lifestyles.
"The new rule opens the way for decisions that do justice to the situations people live in," Alois Glueck, a prominent lay Catholic leader, told Reuters.
Cardinal Rainer Woelki of the Cologne diocese emphasized that the church in Germany is still standing by official Catholic doctrine that marriages shouldn't be broken and that homosexuality is a sin.
It's still possible for employees who publicly advocate against church teachings or who are hostile toward the church to be fired, but only in "exceptional cases," the Catholic News Agency reports.
German bishops and theologians have been prominent advocates of making the church a welcoming place for lesbian, gay, divorced and remarried Catholics. During the Synod of the Family in October, German leaders supported the idea of allowing remarried Catholics to receive Communion, Crux reports.
The Catholic church in America doesn't have a national policy on morality clauses in Catholic institutions. But some dioceses have been vocal about keeping their employees in line with Catholic doctrine.
Most recently, San Francisco's Archbishop Salvatore Cordileone has come under criticism for trying to strengthen the morality clause in Catholic school teachers' contracts. Prominent members of the San Francisco Catholic community have spoken out against the move.
According to Francis DeBernardo, executive director of the LGBT advocacy organization New Ways Ministry, about 40 LGBT people have been fired from Catholic schools or parishes over the past 3 1/2 years.
"If Catholic bishops here in the U.S. do not do something to stop these firings, which they have often sanctioned and directed, the future of Catholic institutions -- parishes and schools -- is dismal as more and more people become disaffected with a church leadership which does not practice justice," DeBernardo told HuffPost.
Related
Popular in the Community