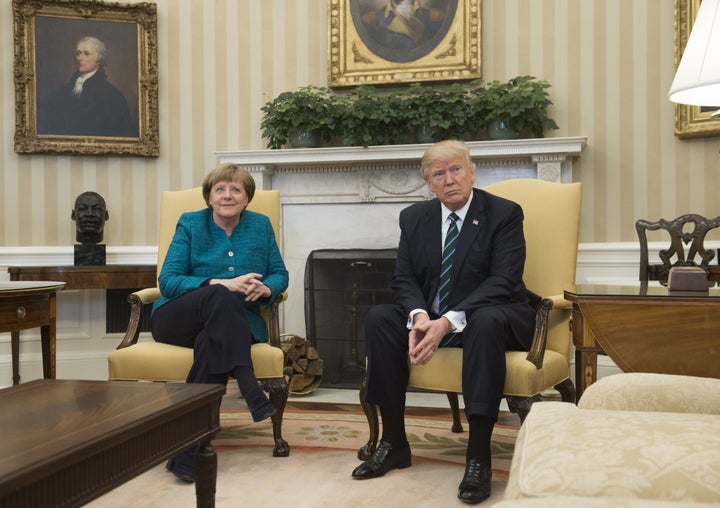 It's been one helluva ride lately for American politics.
So, when the German embassy in Washington offered a bit of interestingly timed insight on Friday, a lot of people believed it was subtweeting America and throwing some major shade.
"Ever experienced pleasure from someone's misfortune?" the embassy tweeted Friday afternoon. "There's a #German word for that: Schadenfreude!"
The embassy's tweet included a link to its official website, with a blog post that contains a more detailed definition of schadenfreude.
"Do you wish the best for everyone ― even your enemies? Or do you gain pleasure from watching someone fail?" the article, penned by German embassy writer Nicole Glass, reads.
"Most of you would probably never admit to feeling Schadenfreude," Glass continues. "But be honest: do feelings of Schadenfreude creep up on you when they're related to someone who wronged you in the past?"
To be fair, the embassy's schadenfreude reference could be completely innocuous. Nowhere in the tweet does the embassy mention Trump or Comey, nor does it make any political reference. The tweet appears to be part of the embassy's weekly social media campaign #WordOfTheWeek, which shares German words and their definitions.
For example, last week's German word of the day was much friendlier: zweisamkeit, defined as "a very intimate, harmonious togetherness without anyone else being in the picture."
Still, some people assumed Friday's tweet was the German embassy's attempt at trolling the Trump administration. With all the crazy news lately, it's hard to blame them.
Calling all HuffPost superfans!
Sign up for membership to become a founding member and help shape HuffPost's next chapter
BEFORE YOU GO
PHOTO GALLERY
Trump's Ties