Jews and Muslims gathered in Germany's capital on Sunday to ride bikes together as a sign of unity amid increasing anti-Semitism and Islamophobia in their country.
Jewish participants were paired with Muslim participants on tandem bikes during the interfaith tour of Berlin. The bikers started at Berlin's imposing Holocaust memorial and wove their way through the city to Bebelplatz, a city square with a dark history. In 1933, Nazis ordered the burning of around 20,000 books in an effort to purge universities of "the un-German spirit" and "Jewish intellectualism."
About 50 people attended, according to Deutsche Welle (DW), including rabbis, imams and lay members of each religious group. Christians, non-religious Germans, and Berlin politicians also took part in the event. Some participants wore white vests with the words "Jews and Muslims for respect and tolerance."
"I think it's important that Muslims and Jews, as members of two minorities in Germany, do not allow themselves to be played off one against the other, but instead, together, oppose anti-Semitism and Islamophobia," Sejfuddin Dizdarevic, a Muslim participant, told Agence-France Presse in a video.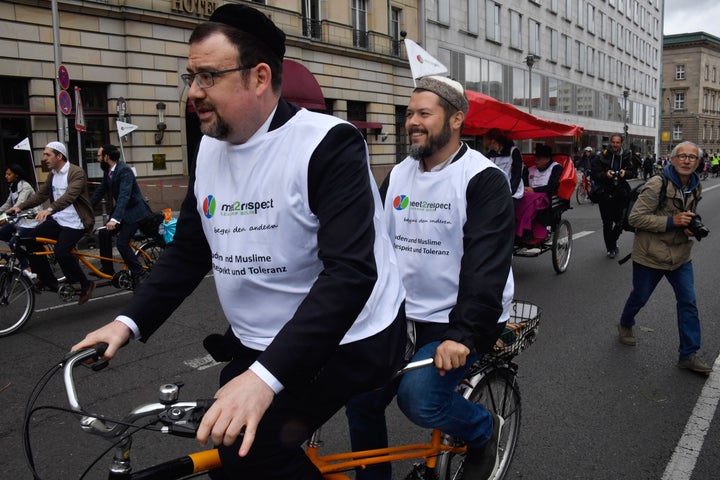 Rabbi Elias Dray, one of the organizers of the event, told The Associated Press that he hopes the joint bike ride helps Muslims and Jews in Berlin get to know one another better.
"There's often prejudice in places where there's little contact," Dray said.
In recent years, members of both religions have been concerned about a rise in anti-Semitic, anti-Muslim, and anti-immigrant sentiments in their country. Germany took in more than 1 million immigrants in 2015 and 2016, according to Reuters, including many who were fleeing war and poverty in the Middle East and Africa.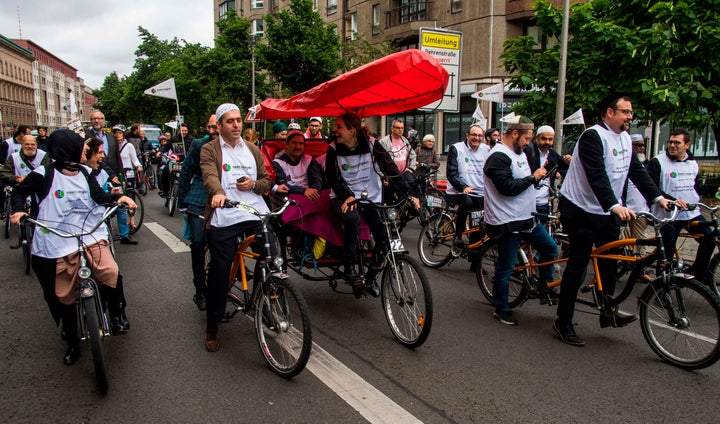 Backlash to the influx of migrants helped a far-right nationalist party, Alternative for Germany, gain a foothold in the German Parliament last year for the first time. AfD leaders are known for openly anti-Muslim and anti-immigrant stances, the AP reports, and have less frequently expressed anti-Semitic views, as well.
Germany's Interior Ministry recorded at least 950 hate crimes against Muslims or mosques in the country in 2017, including physical assault, threats, mosque vandalization, and demonstrations against the "Islamization" of Germany.
Adding to the tensions, some of the newer Muslim migrants have expressed anti-Semitic sentiment. In April, a 19-year-old Syrian refugee was caught on tape in broad daylight attacking a man wearing a Jewish skullcap in Berlin. The attack elicited condemnation from both Jewish and Muslim groups and sparked public marches in support of German Jews.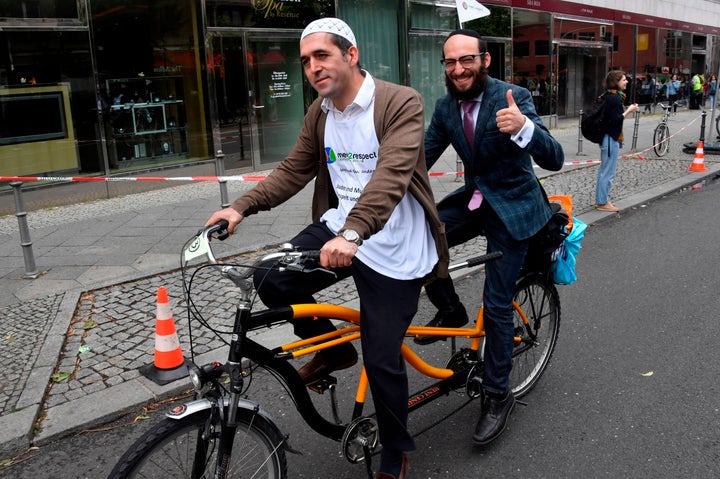 Berlin imam Ender Cetin told the AP that by riding in unity with Jewish Berliners, he's sending a signal to the Muslim community that "we will not tolerate anti-Semitism."
Cetin and his friend Dray often visit Berlin schools together to teach students about religious tolerance, DW reports.
"The majority of Muslims and Jews want to live peacefully together," Cetin said.
Yael Merlini, a Jewish woman who participated in Sunday's interfaith bike ride, told AFP that she was happy about the opportunity to get to know her Muslim neighbors.
"I'm happy to get to know Muslims and that they get to know me, and that they understand Jews should not frighten them and the other way around," Merlini said.
Support HuffPost
The Stakes Have Never Been Higher
Related
Before You Go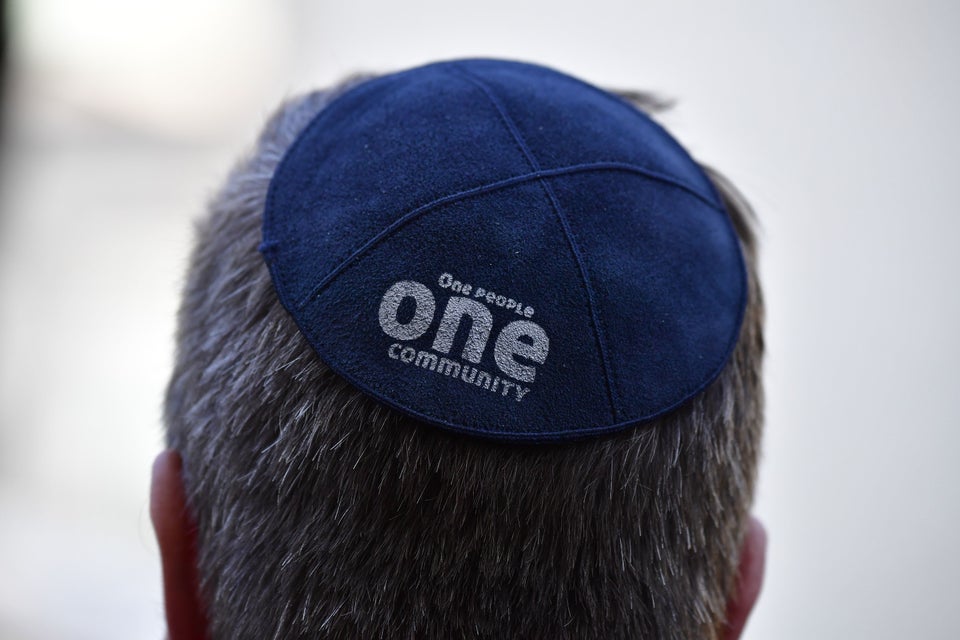 Kippa Marches In Germany
Popular in the Community