German Chancellor Angela Merkel's grip on power is hanging by a thread as the immigration crisis stirring political upheaval across Europe threatens to split apart her already fragile coalition government.
Interior Minister Horst Seehofer and his Bavarian Christian Social Union (CSU) are trying to upend Merkel's open-door policy towards migrants and refugees by proposing to shut Germany's borders. The CSU and Merkel's Christian Democratic Union (CDU), which jointly hold power over the government, are required to seek compromise on how to move forward.
Following a crisis meeting on Thursday, Seehofer's CSU announced that it planned to stick with its "migration master plan," which lays out strict immigration and deportation rules. Merkel's CDU said it agrees with most of the points in the plan except for one: whether to reject migrants who try to enter Germany after they've already registered for asylum in another European Union country, as doing so would represent a breach in European Union law.
Most members of parliament who participated in Thursday's CDU meeting backed the chancellor, HuffPost Germany reported, but Merkel's three-month-old coalition government remains on the brink, arguably creating the most significant crisis in her 13 years in power.
"It's like in the supermarket, and the small sister (CSU) is whimpering," one CDU member said. And although there was talk Thursday of a fracture between the two factions, one CSU member brushed this off as "nonsense."
Both governmental factions plan to meet again on Monday, although Merkel said Thursday that she needs two more weeks before agreeing to anything so she can discuss with European partners first.
Will Migration Be Merkel's Death Knell?
Merkel's consistency and resilience have served as a beacon of stability across Europe and the rest of the world for years, making her country's inability to reach consensus on the migrant question particularly worrisome.
She's held onto power since 2005 while governments around her have crumbled. She's kept Europe on track in the face of numerous crises, including the Greek financial collapse and Brexit. She maintained her composure while other members of the G7 found themselves mired in controversy with President Donald Trump just last week.
Merkel's government chose to keep its doors open to refugees, even when the total number of arrivals to Germany in 2016 exceeded a million people, making her a hero of the left and a hate figure among far-right German nationalists.
She has maintained her stance since, despite growing opposition. "A large number of voters, particularly in the east, feel deeply anxious over the pace and scale of the change," Matthew Goodwin, author of the forthcoming book "National Populism" and senior visiting fellow at Chatham House, told HuffPost. He added that has significantly weakened her position.
Merkel is also having a harder time using the justification that generosity and hospitality are part of Germany's ethos, said Natalia Banulescu-Bogdan, head of the international program at the Migration Policy Institution. "As the crisis drags on for a very long time, there's a generosity fatigue. It's very hard to sustain that level of support when Europe hasn't found any solutions for this."
More conservative forces have entered the country's parliament ― including the first far-right party to do so since World War II, Goodwin said, adding "she's also under pressure now from activists and politicians in her own party who really want her to push forward with a more restrictive and conservative approach to both managing migrant numbers and how they are integrated into German society."
"If this were chess, we would be seeing the endgame," said Werner Patzelt, a political scientist at the Technical University of Dresden. "The CSU is fighting for survival on the federal level. They know that the migration issue is key in the domestic debate."
Seehofer took on the interior minister role to specifically tackle this issue, he added, and if Merkel crosses him, it could mean her own demise. "If he gives instructions to reject refugees at the border, Merkel will only have two options: either she lets Seehofer go unchallenged or she dismisses him. If she does, they will, most certainly break up the coalition."
"Then we would see snap elections," he added. "The CDU would be torn into pieces, destroyed by their own leader. And for the chancellor it would mean her political demise."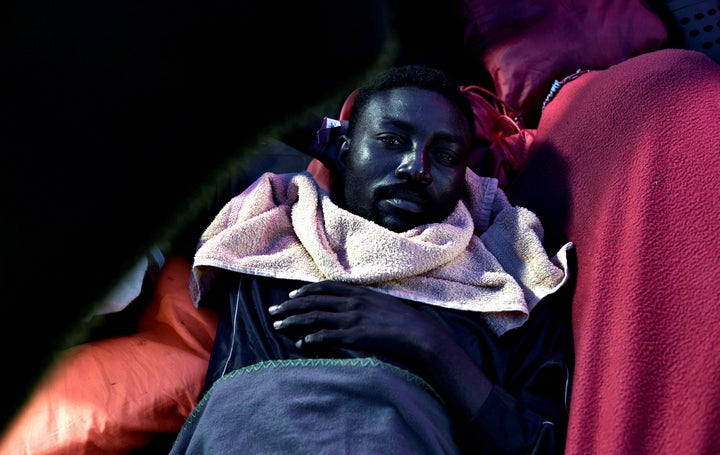 Migration Saga Envelops Europe
Merkel's own inability to cope with the ongoing migrant crisis mirrors the confusion and chaos enveloping other parts of Europe this week.
Last weekend, Italian Interior Minister Matteo Salvini, a far-right figure whose anti-immigration stance is no secret, blocked a nonprofit search-and-rescue vessel carrying 629 migrants from docking in Italy, demanding that other European countries do their fair share in handling migrant arrivals.
"Starting today Italy will begin to say NO to human trafficking, NO to the business of illegal immigration," Salvini wrote in a Facebook post.
Some of the ship's passengers were finally transferred to Italian authorities this week. The remaining 106 migrants on board are en route to Valencia, Spain, where they're expected to dock Saturday night. The Spanish government is offering them 15 days to begin the asylum process.
French President Emmanuel Macron lashed out at Italy for lacking compassion, prompting the Italians to respond. They criticized Macron for not making good on France's promise to help legally resettle refugees. He and Italian Prime Minister Giuseppe Conte are set to meet on Friday, a day after Austrian Chancellor Sebastian Kurz announced an "axis" with Germany and Italy to fight illegal migration.
"This crisis in a way is actually a surface issue, what it represents are much deeper divides between very different nation-states which each have very different cultural and historical legacies," Goodwin said. The more liberal voices across Europe are now "very much outnumbered by conservatives, Euroskeptics and national populist politicians."
Merkel has called for a unified European response to the crisis, both at home and across the continent. Yet no such solution has materialized, and Goodwin blames the failure of some member states to pitch in on the migrant question for the creation of such stark political schisms. Questions like how much the European Union wants to clamp down on people smugglers and how much money it wants to devote to border security are "incredibly difficult and polarizing."
"We're likely to see more pressure on Merkel, more pressure on liberal Europe and more support for populist and conservative parties," Goodwin warned. "Europe's drift to the right is likely to continue."
Before You Go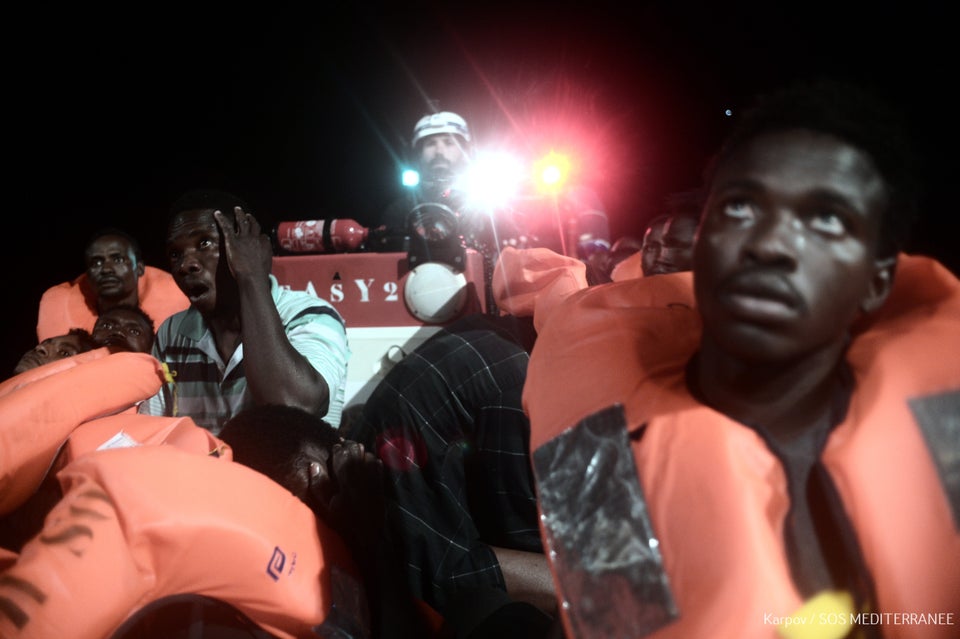 SOS Mediterranee
Popular in the Community