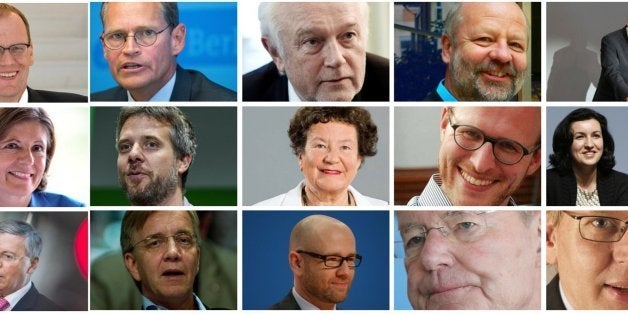 On Saturday, Oct. 3, Germany celebrated 25 years of unification -- but many Germans are finding it difficult to celebrate. Many have lost faith in politics, pensions are in a precarious position, and "concerned citizens" are rendering opinion columns and the streets unsafe.
We asked Germans from the fields of science, politics and economics to identify the most significant problems the country is facing 25 years after unification, and how they think they should be addressed. Here's what they said: Michael Müller, Governing Mayor of Berlin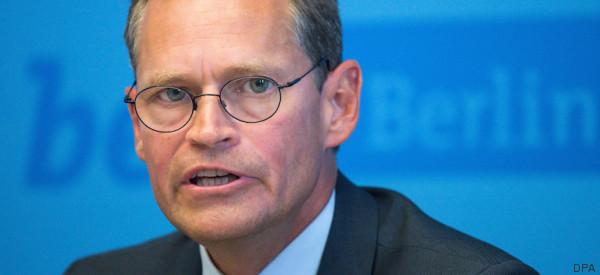 "Twenty-five years after unification, the union is no longer marked by problems. On the contrary: both parts of Germany, and Berlin in particular -- which used to be the most visible site of division -- have grown together, and have drawn a lot of strength and positivity from the reunification. Berlin is once again the engine of growth. Our city has become the most open and tolerant capital in Europe, and has become the beloved hometown of people from here and from around the world. I am optimistic. Despite the difficulties and anxieties that confront us in such difficult times, we want to give the great number of people who have fled war and persecution a roof, security and a fighting chance. Berlin's citizens are ready to share the happiness and solidarity we have achieved with others. We are open to integration; we need the same attitude from the arriving refugees. We will resolve these issues together with a range of new ideas, flexibility and willingness to help. We're a rich country; we can, and must, achieve this. And if we can master this task, then we will, I'm quite convinced, ultimately profit from it ourselves."
Wolfgang Bosbach, Member of the Bundestag (Christian Democratic Union)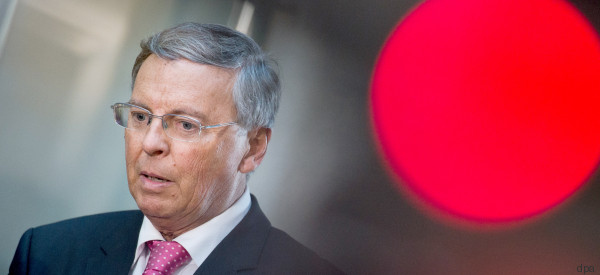 "For me, I think that the biggest problem, alongside economic and social pressures, is that far too many people still think in categories, such as 'East and West,' 'new and old states,' or even 'Ossi and Wessi' [derogatory labels for people from each of the former German nations]. It's about time, 25 years after reunification, to really envision our country as a single unit, not only formally -- in the sense of a common territory, an undivided nation or a single legal system -- but also linguistically."
Gregor Gysi, Leader of the Left Party in the Bundestag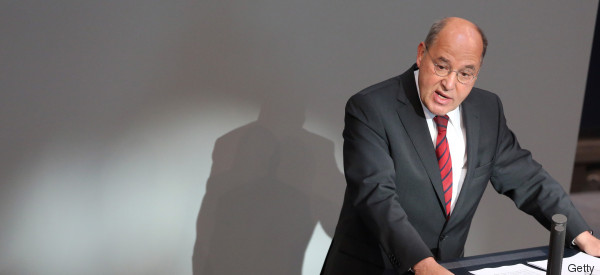 "Germany's biggest problem, as far as I'm concerned, is the fact that it has not yet defined its role in Europe and in the world. The responsibility is greater than some people are comfortable with, but also not as great as some people make it out to be. Instead of military action, we should take up a central role as intermediaries. Global problems are knocking louder on our door every day. If all the industrialized countries don't start working together to solve them, they'll become overwhelming."
Hans-Josef Fell, Energy Expert and Author of the Renewable Energy Sources Act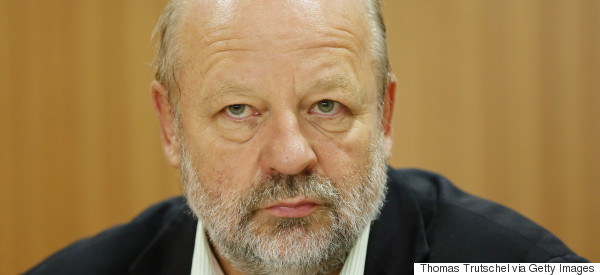 "Helmut Kohl had promised a blooming landscape in the East. By that, he meant a vibrant environment and nature conservation. But that has not occurred, despite a green strip along the former border. Coal mining continues to consume blooming fields and entire villages, agricultural monoculture robs us not only of bees but also of essential blooming plants, and endangers our health by placing pesticides and antibiotics in the food supply. The air pollution from cars and coal-based power plants leads to a growing number of illnesses. We need a new boost in renewable energy, zero-emission cars and a biological landscape. And not just to protect the global climate; when we have that, many new jobs can be created in the climate-protection economy that will serve as the foundation for increased social justice. And eventually, we'll achieve those blooming landscapes in the East and in the West of Germany."
Malu Dreyer, Minister-President of Rhineland-Palatinate State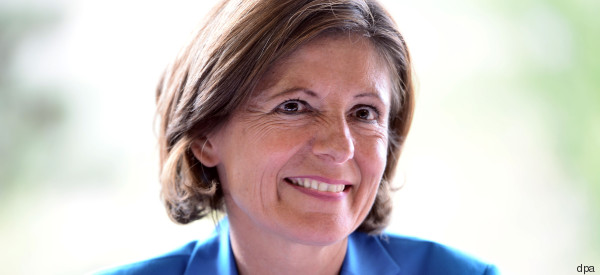 "Twenty-five years after the reunification, East and West have grown together into a successful and strong nation in the middle of Europe. This strength and confidence, particularly clear on the anniversary of the reunification, should be used to positively address the challenges posed by the reception and integration of refugees. We can master this problem if we stand together, not only across Germany but across Europe as well, and make the necessary decisions with strong hearts."
Gerald Praschl, Editor in Chief of SUPERillu Magazine
"The migration of young people, dying industrial regions, environmental pollution, broken infrastructure -- these were just a few of the problems we faced a quarter-century ago, left behind for us by 40 years of insular mismanagement on the part of the SED [East Germany's ruling Communist party]. A major part of these problems has been solved today. In this respect, 25 years of German unification is a good reason for Germans in the East and in the West to rejoice not only over their national unity, but also over their mutual success. The problems in East Germany today are of a different nature: inadequate specialized labor, demographics, the complications of energy consumption, and the wave of asylum seekers. Land erosion. These are the same complications faced by most regions in the West. So, Germany's problems have grown together too. How do we solve these problems? With a lot of effort, a measured response, and most of all, with the same willingness to embrace change that the East Germans displayed in 1989 and '90."
Dietmar Bartsch, Deputy Chairperson of the Left Party in the Bundestag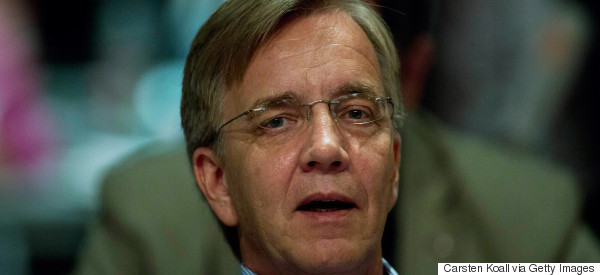 "The biggest problem is the growing inequality in the distribution of wealth. The political and social consequences are disastrous, and it is incomprehensible that the grand coalition is doing nothing about it. The solution is simple: money must be collected wherever there is too much of it."
Stefan Bielmeier, Chief Economist and Head of Economic Research at DZ Bank
"The growing number of refugees should make it clear to all parties that a fragmented Europe cannot handle the current challenges. Instead, cooperation at all levels should be improved as fast as possible, without overwhelming individual countries. The world is growing together, but we shouldn't fragment Europe in the process."
Peter Tauber, Secretary General of the Christian Democratic Union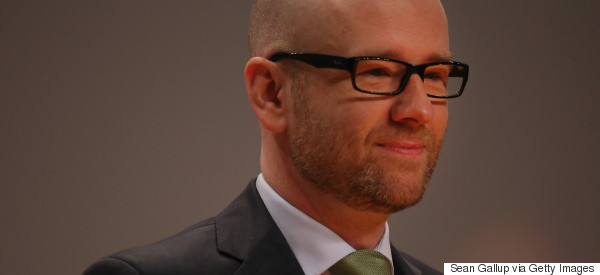 "From my point of view, 25 years after reunification, there are two primary problems: the first is that fewer and fewer people are conscious of what a great historical gift the German unification was, and how much hard work and how many great changes were involved -- and that this should serve as an example for addressing current and future challenges. And, on the other hand, that we spend too much time lamenting our differences instead of thinking of the diversity among regions as a treasure. The differences between Frisians and Bavarians, Mecklenburgers and Saarlanders, Bremenites and Saxons have historical roots and make our homeland worth living in. We should remind ourselves of that more often."
Clemens Schneider, Prometheus-Das Freiheitsinstitut Think Tank
"Twenty-five years after reunification, the biggest challenge for Germany is for people to take their lives into their own hands. This country doesn't need people who call on the state for help at every sign of trouble -- whether it's border fences or jobs. We need people who get things done themselves. The way that people have been treating many of the refugees who have arrived in Germany right now shows that solidarity is still alive in our nation. Those places in particular, where people in trouble need help, are where civil society engagement is absolutely necessary. We know what we --and people around us -- can often make better decisions than politicians and ministries can."
This article first appeared on HuffPost Germany and was translated into English.
Calling all HuffPost superfans!
Sign up for membership to become a founding member and help shape HuffPost's next chapter