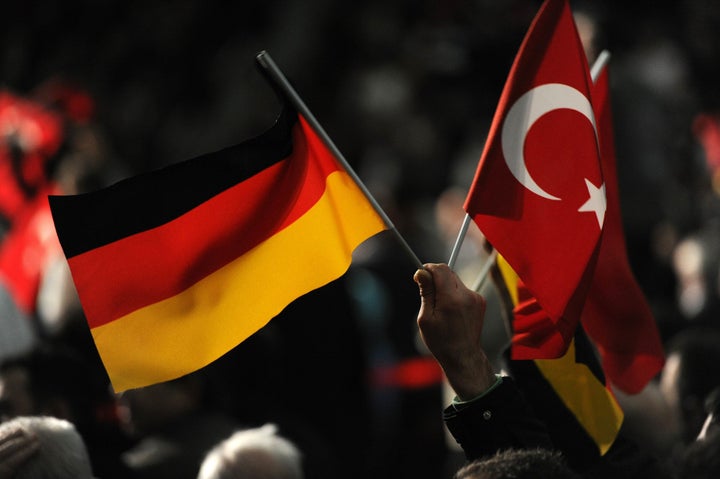 Germany is 55.5 billion euros ($78.7 billion) richer than it thought due to an accountancy error at the bad bank of nationalized mortgage lender Hypo Real Estate (HRE), the finance ministry said.
Europe's largest economy now expects its ratio of debt to gross domestic product to be 81.1 percent for 2011, 2.6 percentage points less than previously forecast, it said.
The HRE-linked bad bank FMS Wertmanagement FMSWA.UL was set up after HRE was nationalized in 2009, so that HRE could transfer the worst non-performing assets to an off-balance sheet bank guaranteed by the German state.
"Apparently it was due to sums incorrectly entered twice," said a ministry spokesman on Friday, adding the reason for the error still needed to be clarified.
The government nonetheless welcomed the news which pointed to a further reduction of Germany's debt mountain, which remains above the European Union's Maastricht requirement for 60 percent of GDP.
However, the opposition Social Democrats (SPD) expressed astonishment at the extent of the accountancy error, for which they see the government as responsible.
"This is not a sum that the Swabian housewife hides in a biscuit tin and forgets," said SPD parliamentary leader Thomas Oppermann. "To overlook such a sum is completely irresponsible."
Swabians, from the south-west of Germany, are renowned for their savings skills.
Of the total sum uncovered at FMS, 24.5 billion euros is for 2010 and 31 billion euros is for 2011.
"HRE's bad bank is a state-owned bank for which (Finance Minister) Wolfgang Schaeuble is responsible," Oppermann added. "He is responsible for the bank being managed and supervised in an orderly way, and this clearly was not the case."
FMS Wertmanagement was created when toxic loans and securities with a face value of 173 billion euros were transferred from HRE in October last year, creating Germany's largest bad bank. ($1 = 0.705 Euros)
(Reporting by Sarah Marsh and Thomas Seythal)