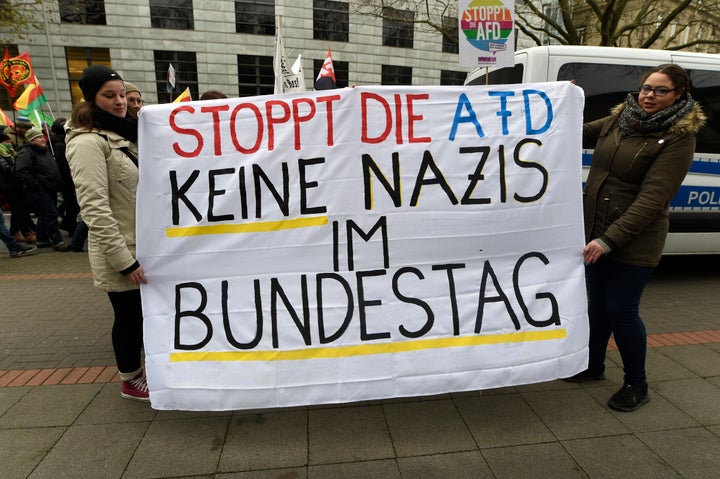 A leading member of Germany's far-right Alternative for Germany party, known for lamenting "Islamization" of the country, has stepped down following his conversion to Islam, according to multiple reports.
Arthur Wagner resigned from his position in the German state of Brandenburg on Jan. 11 for "personal reasons," party spokesman Daniel Friese said Wednesday. Friese added that the party has no issue with Wagner's decision.
It's unclear what prompted Wagner's religious conversion. Alternative for Germany, or AfD, rose to prominence beginning in 2015 with the influx of refugees and migrants into Europe. The party worked to appeal to mainstream Germans by stoking fear of a cultural overhaul and a threat to the German lifestyle.
"What they've done is create this extraordinary newspeak where all of their positions are justified in terms of liberal arguments about right to an identity, right to a separate culture ― arguments about how far a Western culture can absorb a non-Western culture," Roger Griffin, an expert on fascism and modern history at Oxford Brookes University, told HuffPost last year.
The party was voted into Germany's Bundestag, or parliament, for the first time in last year's elections. It's promoted policies like the repatriation of 500,000 Syrian refugees living in Germany, claiming the Syrian civil war is almost over.
Calling all HuffPost superfans!
Sign up for membership to become a founding member and help shape HuffPost's next chapter