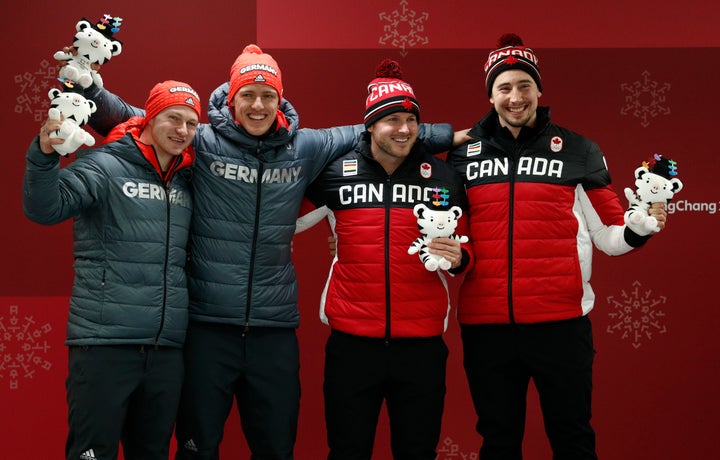 Germany and Canada both were winners in the two-man bobsled race at the Winter Olympics on Monday in the first gold-medal tie in the event since 1998.
Both teams finished four runs with identical combined times ― down to the hundredth of a second ― of 3.16.86 in the dramatic competition in Pyeongchang, South Korea.
Latvia came in a close third place, with a time of 3:16.91.
The bobsled event's last first-place tie was between Italy and Canada, when both teams finished with times of 3.37.24 at the games in Nagano, Japan. That was also the last time that Canada won gold in the event.
Monday's win gave Germany's two-man bobsled team its eighth gold medal since 1928. The team took home gold and silver medals at the 2010 games, as well as gold in the 2006 and 2002 Olympics.
Popular in the Community