Germany appears to be putting its deportation of Afghan asylum-seekers on hold on Wednesday in the aftermath of an explosion near the German embassy in Kabul that killed more than 80 people.
The German government canceled a Wednesday flight that would have transported a handful of rejected asylum-seekers back to Afghanistan, Reuters reported. Deportations will reportedly remain on hold for a few days.
The attack casts a shadow over the controversial agreement to deport thousands of Afghans living in the European Union, sending them back to a country that continues to be engulfed in instability.
The agreement, signed in October, allows EU member states to deport Afghan nationals whose asylum claims have been rejected. Afghanistan receives financial support for their reintegration efforts in return.
Germany began its group deportations in December. Sweden and Norway have stepped up Afghan deportations as well.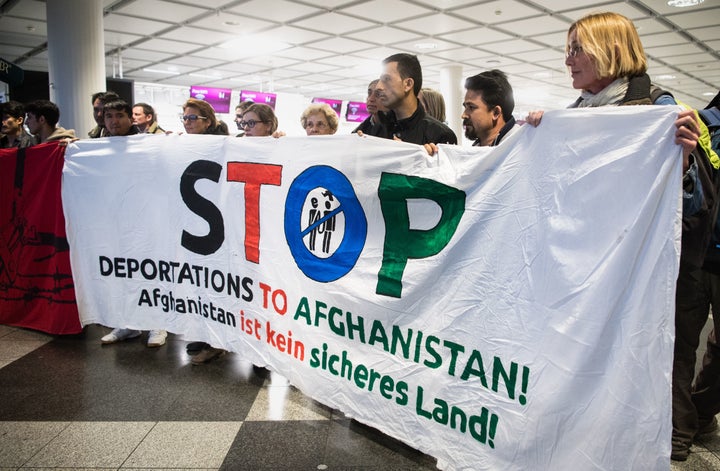 Many EU countries have been overwhelmed by the mass arrivals of migrants and refugees. Germany has been hit particularly hard in the past few years ― more than 1 million people entered the country in 2015. It received more than 400,000 asylum applications in 2015 and about 700,000 more in 2016, most of which came from Syrians or Afghans.
Yet many have slammed the agreement as a way to get rid of people, even if it means tossing them back into the belly of the beast. Protests across Germany have erupted in response.
And Afghanistan seems to be hit with returnees from all sides. The country expects to take in almost 600,000 returning refugees from Pakistan and Iran by the end of the year, according to the International Organization for Migration. More than 55,000 have already returned to Afghanistan from Pakistan this year, as of May 18 ― double the number from the same period last year.
"They're coming back because they've been thrown out of Pakistan and Iran," Tony Cordesman, Arleigh A. Burke chairman in strategy at the Center for Strategic and International Studies, told HuffPost.
Returning migrants and international humanitarian organizations alike have expressed concern about the reintegration of migrants in a country being ripped apart by conflict.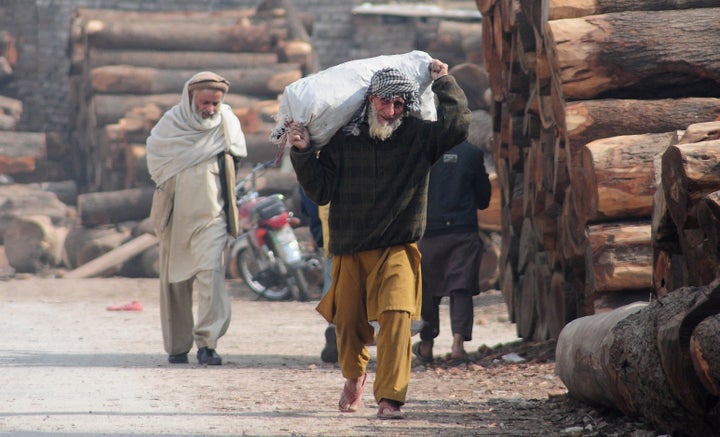 Those returning from Europe are being deposited back in a place where they have to start from square one, they've said.
"I lived like a German. I had an apartment, I paid my taxes," Zabiullah Noori, 23, told The Guardian in December. "I don't know how to get to [my hometown of] Kunduz. If the Taliban stop the car and see my documents, they will cut off my head."
"You are coming back to live with relatives or under some of the worst possible conditions," Cordesman said. "Kabul has now become a nightmare because you have so many low-income housing areas for which there's [really no] infrastructure."
Afghanistan is also experiencing a recession, he added. In spite of international aid, poverty has been on the rise since 2008.
"This is a real crisis for us," Rohullah Hashimi, an official at the Afghan ministry responsible for refugees, told The Washington Post when the repatriations from Europe began. "We pleaded with the Europeans to only send those who wanted to come voluntarily, but there was a lot of pressure for us to take back more."
Those returning from neighboring countries like Pakistan benefit from a little more infrastructure and support.
The IOM runs four transit centers at different border crossing points between Afghanistan, Pakistan and Iran. Assistance to migrants comes in the form of household supplies, food, temporary accommodation, medical care and onward transport to their final destinations in Afghanistan.
Support HuffPost
The Stakes Have Never Been Higher
Related
Before You Go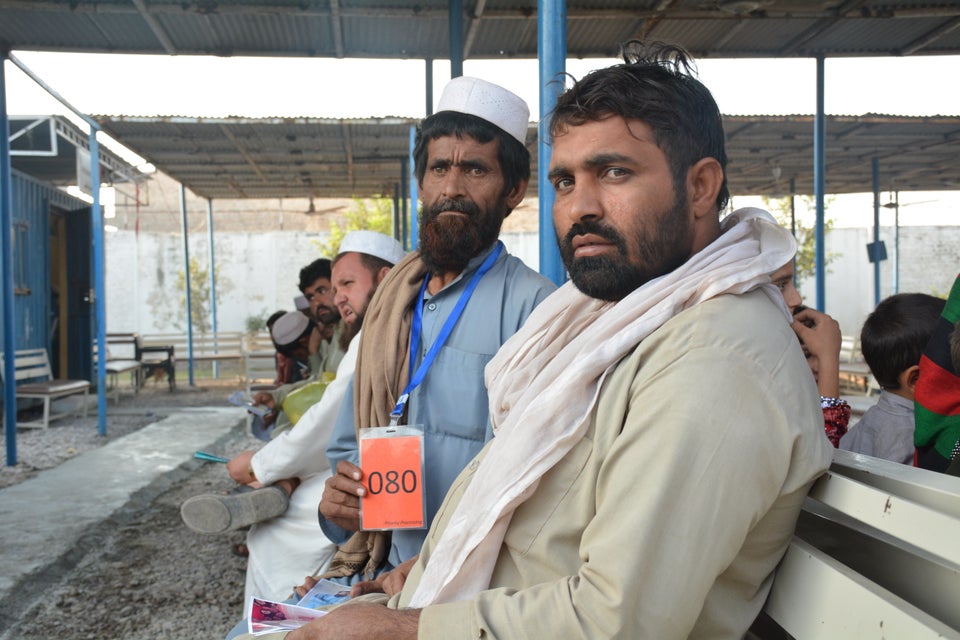 Afghan Refugees Leave Pakistan
Popular in the Community