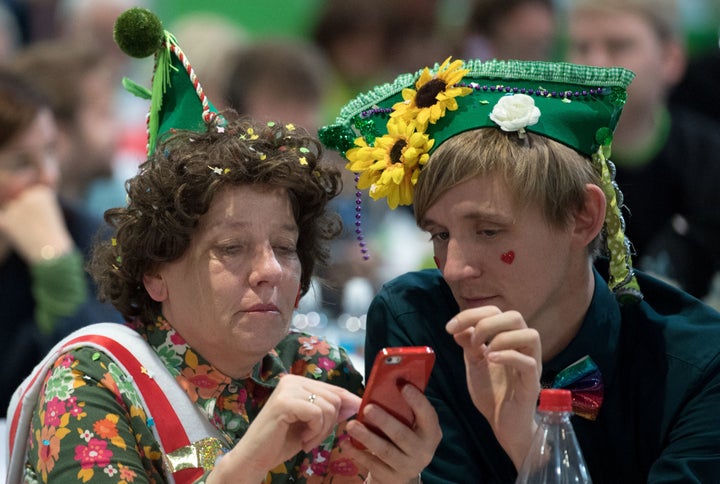 BERLIN — The rise of far-right populism is a narrative that dominates world politics, from President Donald Trump in the U.S. to President-elect Jair Bolsonaro in Brazil to Prime Minister Viktor Orbán in Hungary. It has left traditional politicians on both sides of the Atlantic grappling with how to respond. But Germany may offer an answer.
Germany has its own far-right populist party, Alternative for Germany (AfD), whose ascent has been covered extensively. It's also home to another party, seeing extraordinary success, that may offer a lesson in how to counter right-wing extremism. And it's not necessarily one you might expect.
In recent months, the Green Party has risen in national polling to become Germany's second-most-popular party, and it has done so by drawing strong and clear contrasts between its vision and the populist far right's. Whereas AfD is euroskeptic, the Greens are unabashedly pro-Europe; while the far right has lambasted refugees and migrants, the Greens unapologetically support more open immigration laws. Running on a slogan of "Give courage rather than spread fear," the party has positioned itself as the best and boldest option for those looking to vote against far-right populism.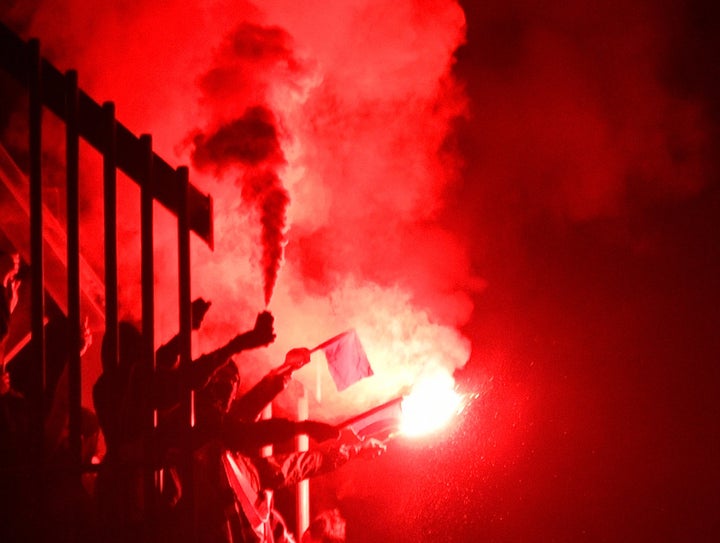 Data from German pollster Forsa charts the Greens' rise in popularity from 12 percent to about 20 percent over the last year alone. They've also won big in two recent state elections, receiving 17.5 percent of the vote in Bavaria and just under 20 percent in Hesse, picking up nearly three dozen seats across the two states' parliaments.
"In many ways, the Greens are a lot less confused than the other political parties," Marcel Dirsus, a German political analyst, told HuffPost. "People instantly understand what they're about, and it's coherent, and it's logical, even if you disagree with it."
More than just their positioning on the key issues of the far right, Germany's Greens have taken traditionally conservative slogans and rhetoric and worked to rebrand them in the party's image. In the state elections in Hesse, for example, the party sought to use and reappropriate the word "Heimat," a German term referring to a sense of home and belonging that is often featured in right-wing rhetoric about returning to an earlier vision for the country. The Greens, along those lines, ran an ad campaign featuring black and white hands entwined, saying, "Heimat, of course," implying that a vote for them is a vote against racism.
So far, their strategy seems to be working. Now that they're the second-most-popular party, some German political observers have argued they could cement their position as the new major party on the left — if they can strike a balance between their party stalwarts and more pragmatic, centrist voters.
In contrast, Germany's two traditional centrist parties — the center-left Social Democrats, who govern the country as the junior partner in coalition with the center-right Christian Democrats, led by Chancellor Angela Merkel — are increasingly driven by an agenda they have not written themselves, said Peter Matuschek, the chief political analyst at Forsa. "The agenda seems to be set by the AfD, and everybody's reacting to this."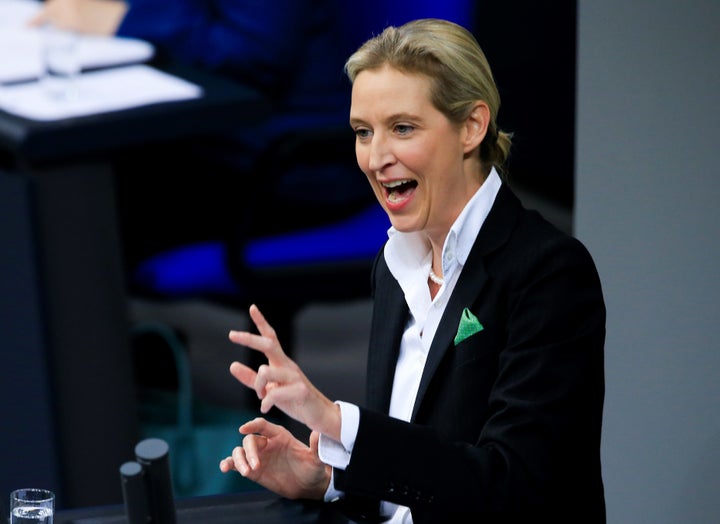 Though few center-left politicians in Germany will advocate for strict immigration caps or impenetrable borders, they have begun to shift their rhetoric on the issue. Andrea Nahles, the head of the Social Democrats, said this summer of the continuing flow of refugees and migrants, "We cannot accommodate everyone." The statement was indicative of the new focus that she and her party are putting on security and limits to immigration, perceiving them as subjects the electorate is concerned about.
Elsewhere in Europe, some center-right leaders have gone further, becoming ideologically nearly indistinguishable from the far right on issues like immigration. Austria's Chancellor Sebastian Kurz, whose center-right People's Party is governing in a coalition with the right-wing populist Freedom Party, has pulled his country out of the United Nations global pact on migration process and called for tougher border control for the European Union. In these politicians' views, the best way to combat right-wing populists seems to be to co-opt their rhetoric to outdo them on the issues.
High-profile U.S. figures have also gotten involved. Former Secretary of State Hillary Clinton said in a recent interview with The Guardian that Europe "needs to get a handle on migration" to curb right-wing populism.
"I admire the very generous and compassionate approaches that were taken particularly by leaders like Angela Merkel," Clinton said, "but I think it is fair to say Europe has done its part, and must send a very clear message — 'we are not going to be able to continue [to] provide refuge and support.'"
Though the U.S. doesn't have the kind of multiparty system Germany does, some of the same dynamics are at play in the Democratic Party. As Trump's brand of populism dominates the agenda, Democrats are divided over how to respond. Some are grappling with whether to cooperate with him where they deem necessary. Others are taking a very different path, as seen in the newfound strength of the left wing of the party and the election of a number of progressive politicians in the 2018 midterms, running on radical policies such as the Green New Deal, a plan to tackle climate change issues.
That sort of strong rhetorical clarity could provide a counterpoint to the rise of right-wing populism around the world. In recent state elections in Germany where the Greens made big gains, Forsa's Matuschek said, voters got "the impression that the Greens were defending something, they were standing for something — without fear."
For more content and to be part of the "This New World" community, follow our Facebook page.
HuffPost's "This New World" series is funded by Partners for a New Economy and the Kendeda Fund. All content is editorially independent, with no influence or input from the foundations. If you have an idea or tip for the editorial series, send an email to thisnewworld@huffpost.com
Popular in the Community