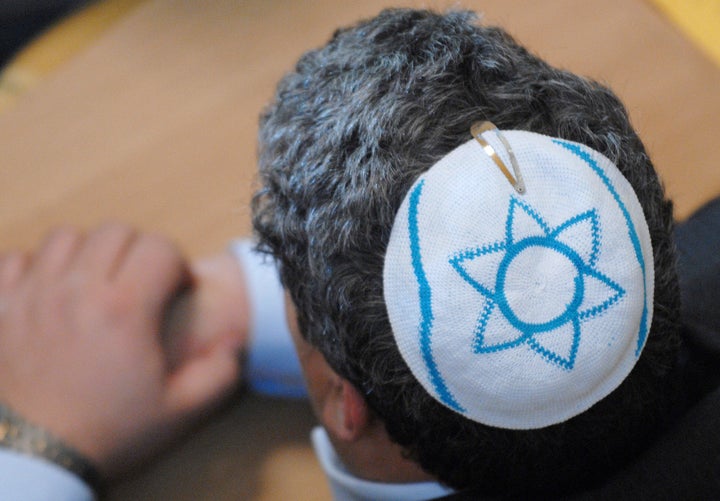 Opinion polls suggest that the populist Alternative for Germany party, or AfD, will shine in the upcoming state elections ― in Mecklenburg-Western Pomerania on Sept. 4 and in Berlin two weeks later ― which is provoking anxiety among members of Germany's Muslim and Jewish communities.
The AfD was founded in 2013 as a hardline Eurosceptic party, but has now shifted towards an anti-immigration agenda. Its popularity has soared in recent months, in tandem with growing security concerns and agitation over the integration of the more than 1 million — mostly Muslim — migrants that have arrived in Germany last year.
Amid growing frustration with Chancellor Angela Merkel's refugee policy, polls indicate that the AfD may even push Merkel's Christian Democratic Union out of power in Mecklenburg-Western Pomerania ― where AfD is leading by 23 percent to 20 percent ― and Berlin this month.
Earlier this year, AfD approved a manifesto that states "Islam is not a part of Germany," and proposes a ban on the call to prayer and face veils in public places.
"Orthodox Islam, which does not respect our legal system, or even challenges it, and which claims dominance as the only valid religion, is not compatible with our legal system or with our culture," the party's manifesto said.
Muslims, however, are not the only group threatened by the rise of the populist party.
"The Jewish community in Germany is following the rise of the AfD with concern," Josef Schuster, president of Germany's Central Council of Jews, told HuffPost Germany. "They're spreading fear and prejudice, thereby endangering the cohesion of our society." 
In addition to exhibiting "serious intolerance for Muslims and other minorities in our country," Schuster says, the party's platform is "against Jewish life."
AfD's draft manifesto published on April 30, 2016, referred to the circumcision of boys as "serious violations of fundamental rights," a position that Israeli daily Haaretz said is "easily viewed as targeting the Jewish community."
"The AfD even accepts anti-Semites and Holocaust deniers among their ranks," Schuster said.
Anti-Semitism expert Jan Riebe agrees. He told HuffPost Germany in June that there is a "wide anti-Semitic streak inside the party."
Statements made by AfD representative Wolfgang Gedeon in a 2012 book caused a row within the party earlier this year. Gedeon suggested that Holocaust denial was legitimate, and referred to the Holocaust as "certain misdeeds."
When the party's regional boss Jörg Meuthen failed to get the two-thirds majority to expel Gedeon from the party, he resigned with 12 allies to form a new group. Gedeon left AfD soon after, but not in time to curb the controversy.
In addition to Schuster, other members of Germany's Jewish community have expressed concern over the growing popularity of AfD.
"As early as this coming weekend's election, radical right-wing parties could suddenly find themselves moving into the state parliament of at least two different federal states – and with horrifying numbers," Charlotte Knobloch, former president of the Central Council of Jews, wrote on her Facebook page. "This could profoundly alter the power structure not only of the two affected states but of the entire Federal Republic." 
This post originally appeared on HuffPost Germany and has been translated into English.
Calling all HuffPost superfans!
Sign up for membership to become a founding member and help shape HuffPost's next chapter