Six months before Johannes Erben's death, he watched a movie about surfers from Hawaii. An avid surfer and snowboarder himself, he was touched by one scene in particular: a paddle-out memorial for a surfer in Maui. He told his mother about it and said he hoped someone would do that for him someday.
When Johannes tragically died in a snowboarding accident soon thereafter, his mother knew what she had to do.
Lisa Erben flew from her home in Germany to the island of Maui. She went to the beach from the movie -- Hookipa Beach -- and, following a suggestion from strangers whom she had asked for directions, posted a handwritten letter titled, "SURFERS WANTED," according to Maui Now. The note explained Johannes' dream of being at that exact beach and his request to be remembered with a surf paddle-out.
"So I am here now," she wrote in the note, "and I am looking for surfers [to do] this celebration on water for Johannes. If I touched your heart and you have time to do this, I invite you to come."
(Story continues below)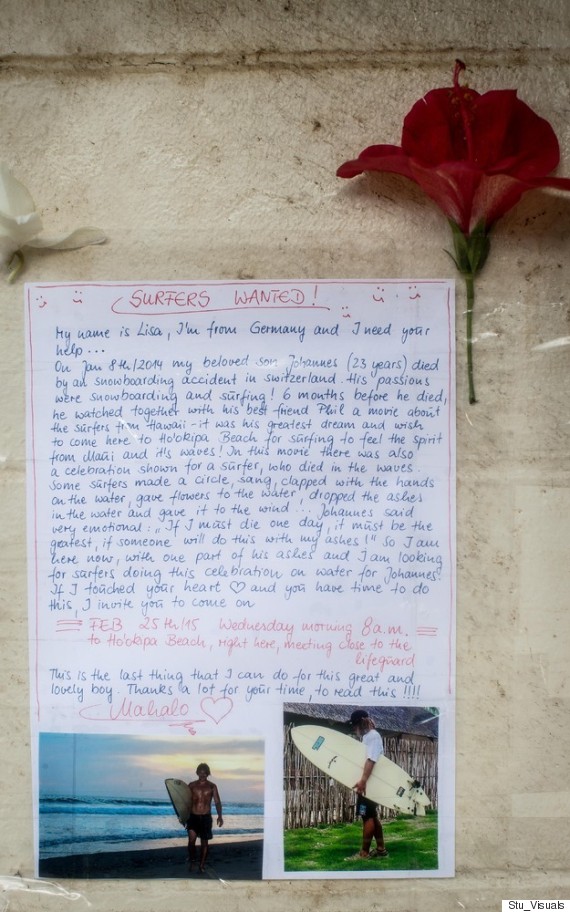 Photo courtesy of Mike Stu (@stu_visuals).
Erben's letter went viral within the local community after two local surfers -- Ken Cadigan and lifeguard Kaleo Amadeo -- posted it on their own social media accounts. Mike Stu, a surfer and photographer who later attended the memorial, was among those who shared the note on Instagram. He wrote, in part:
Never met him in my life, but one of his dreams was to get his ashes spread at Ho'okipa somehow. Thats crazy, and if you grew up at Ho'okipa you know how much that place means to us, and this guy wanted his final rememberance to be there. Let's show this guy what its like to see it from heaven. Tomorrow, we go boyz.
"That smile on her face when she showed up was amazing," Marc Chambers, a local surfer, told local news station KITV4. "I just feel like it was Maui's responsibility to fulfill his dream or last wish."
As the group moved into the ocean, a rainbow, Chambers said, formed in the sky. Erben sat on the back of a jet ski, surrounded by the supportive locals, as she let Johannes' ashes scatter into the sea.
"[That] day was so emotional for me," she wrote to Maui Now. "The people who came [that] morning cannot imagine what a big present they gave too me. Love, love, love too ALL… I feel happy and my heart is peaceful and warm [all sic]."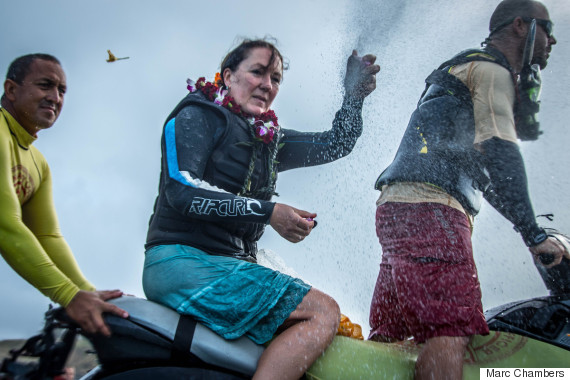 Photo courtesy of March Chambers (@mauimarcc).
See Johannes Erben's memorial paddle-out at Hookipa Beach, below.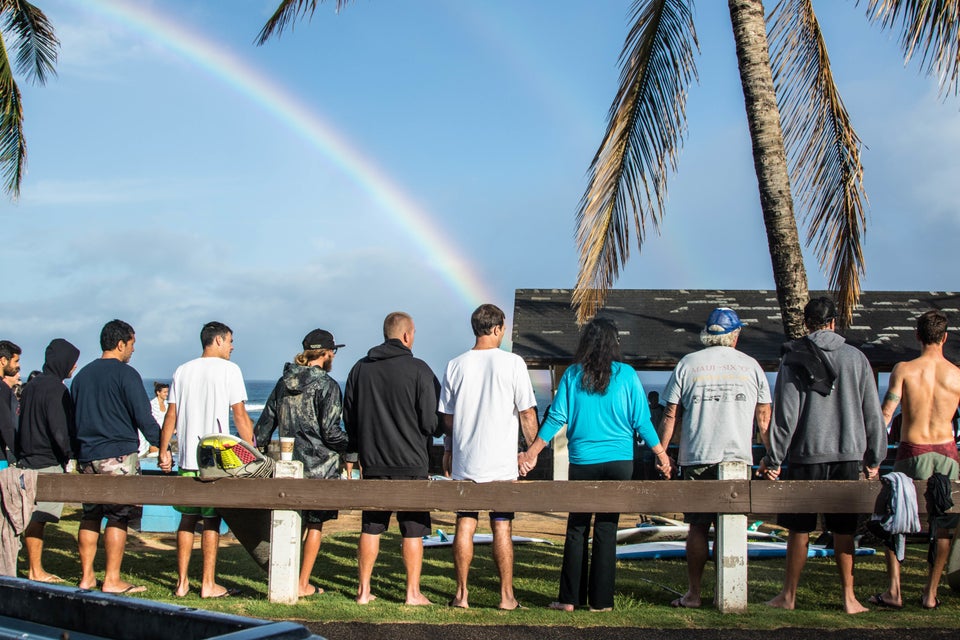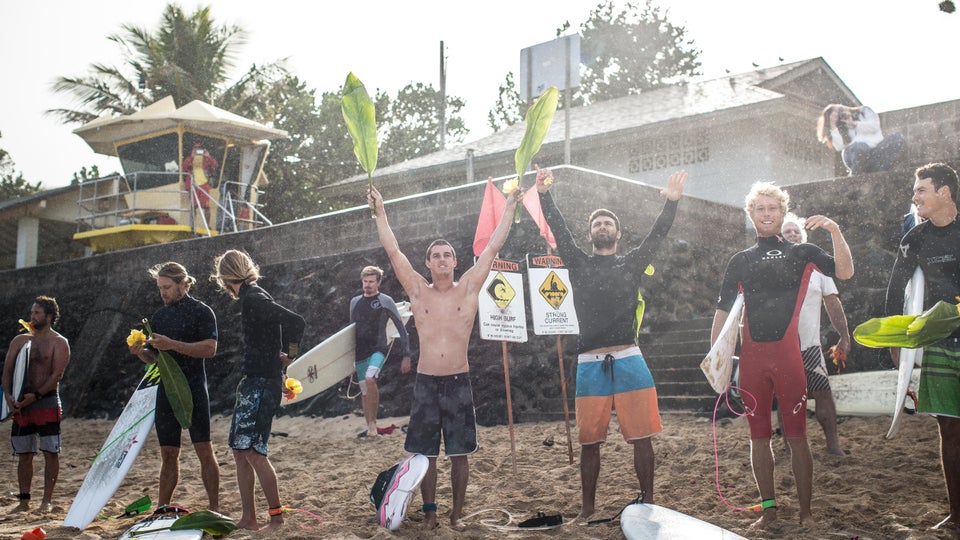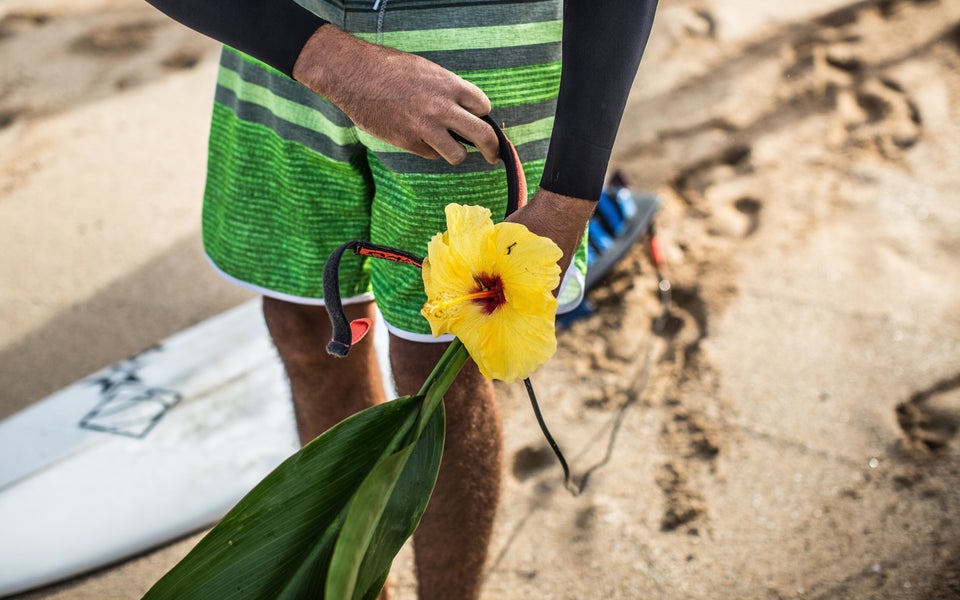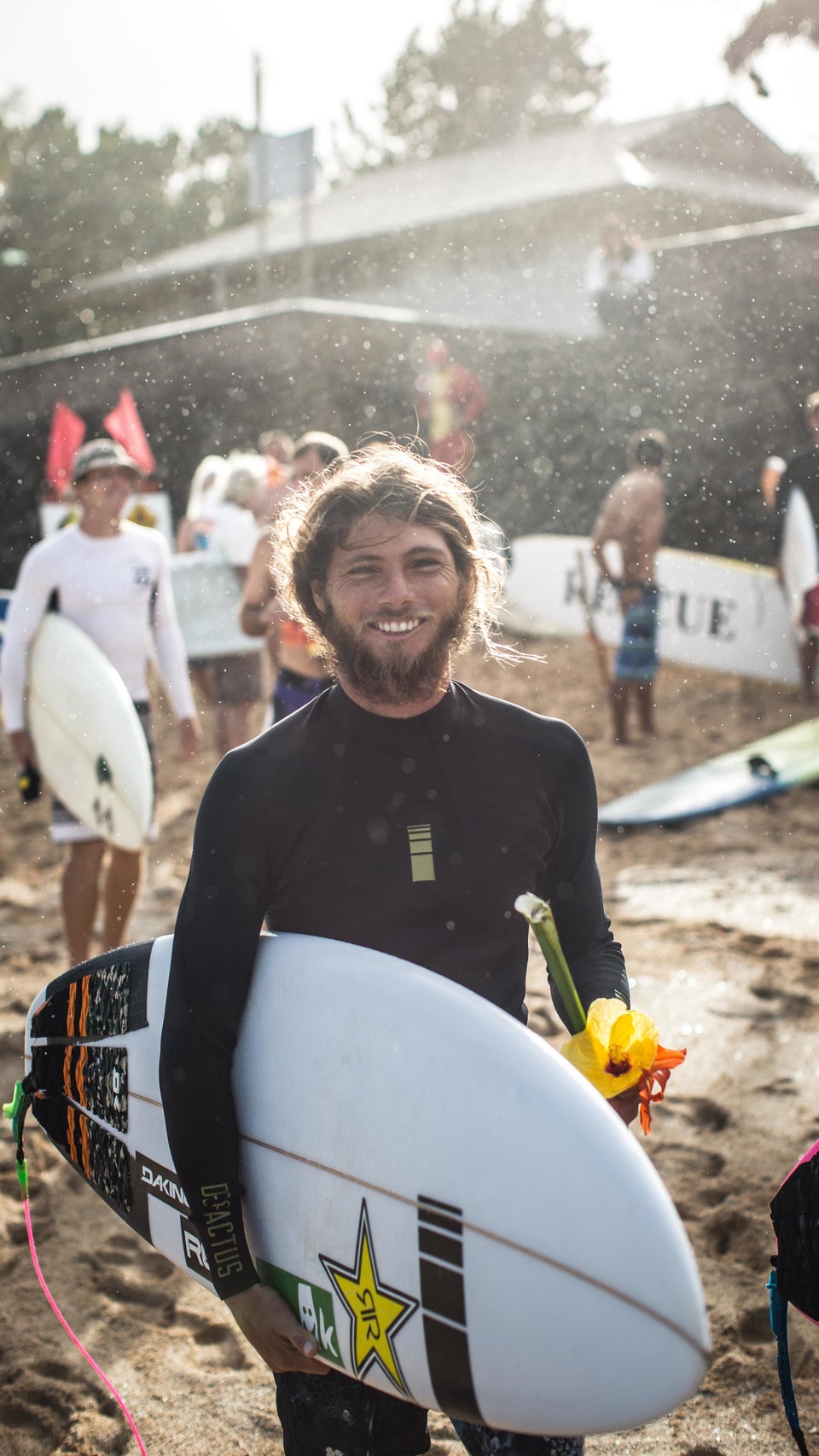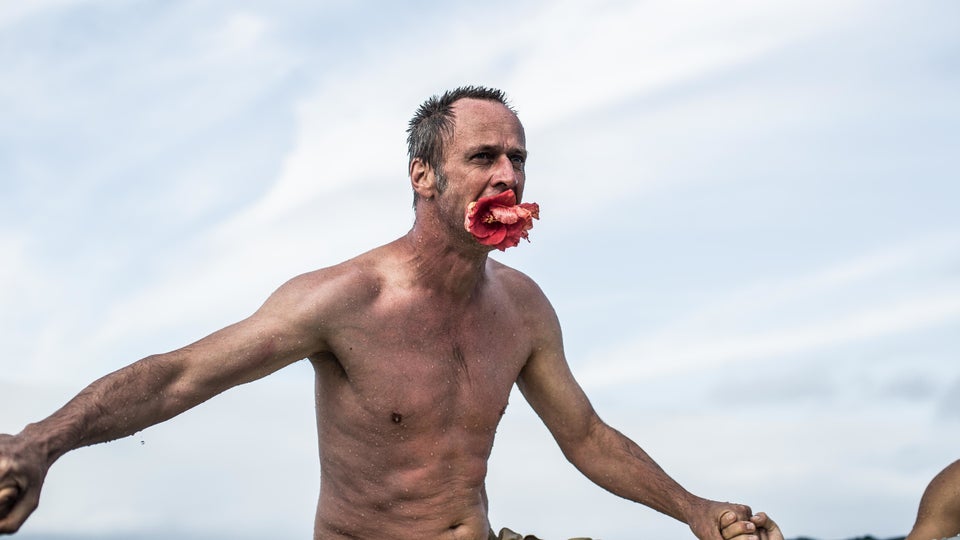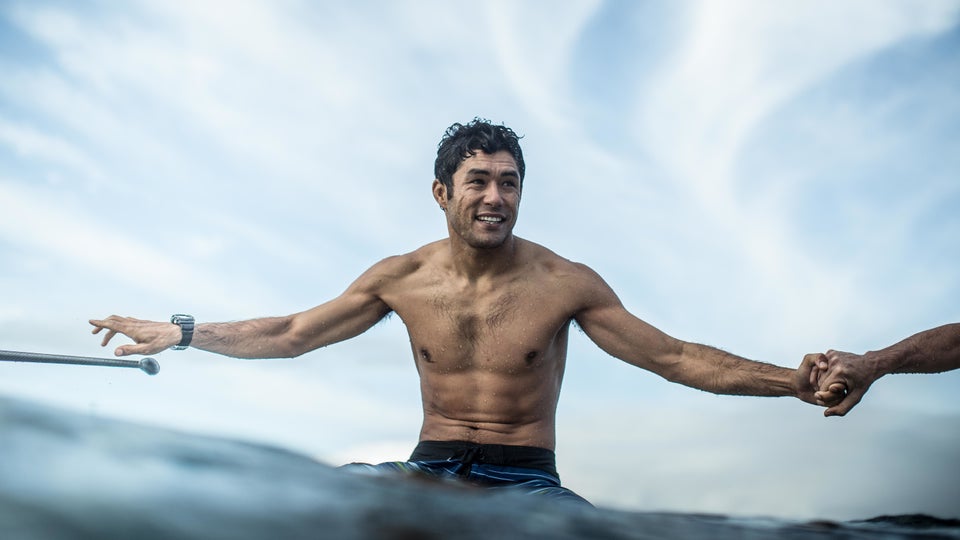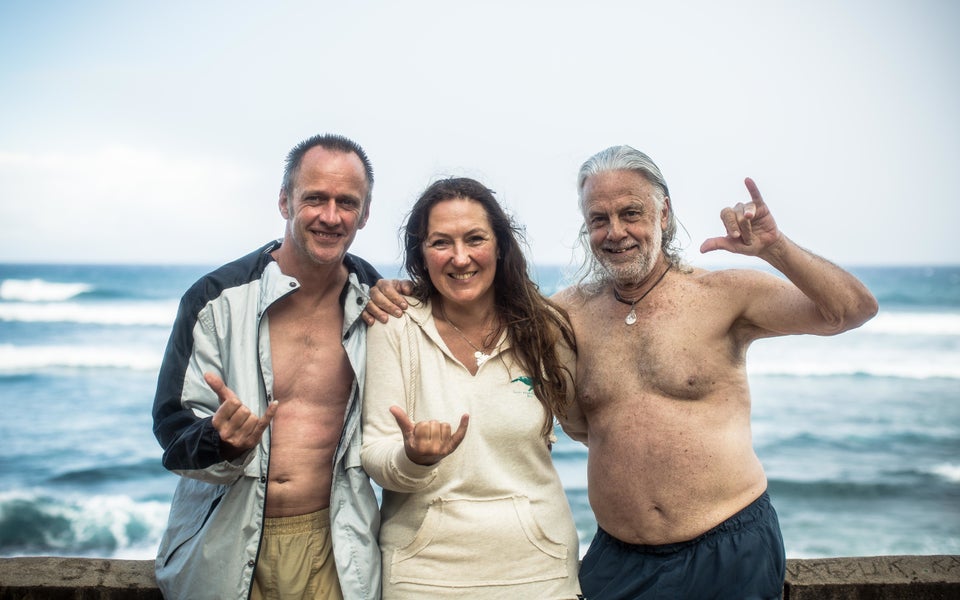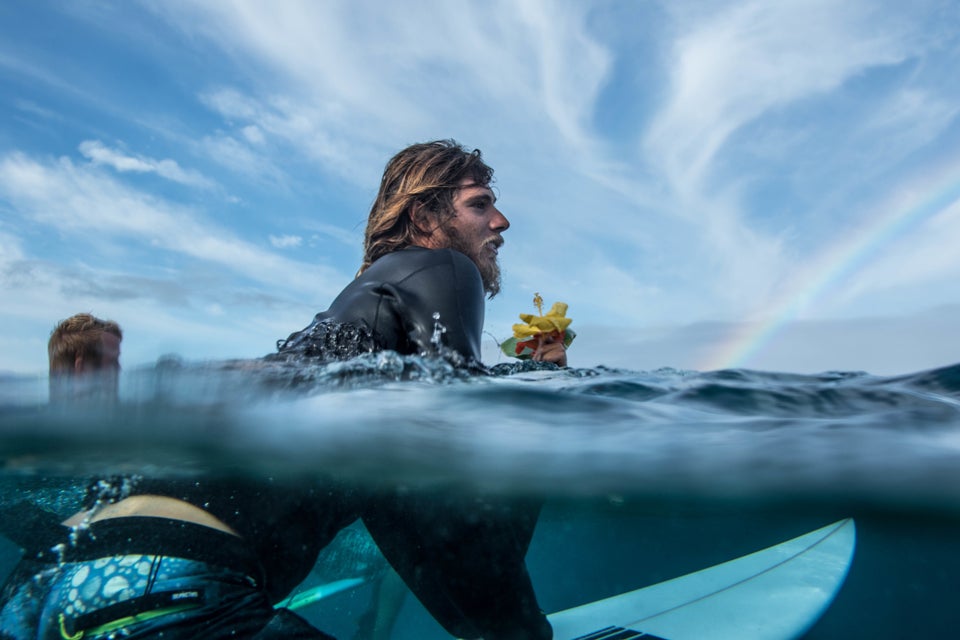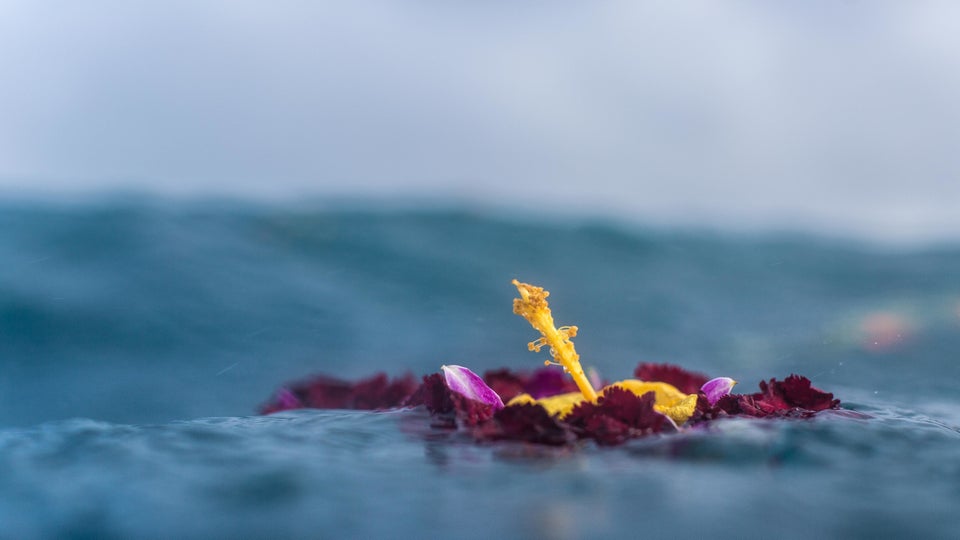 CORRECTION: A previous version of this article stated incorrectly that quotes were made to Maui News. They were made to Maui Now.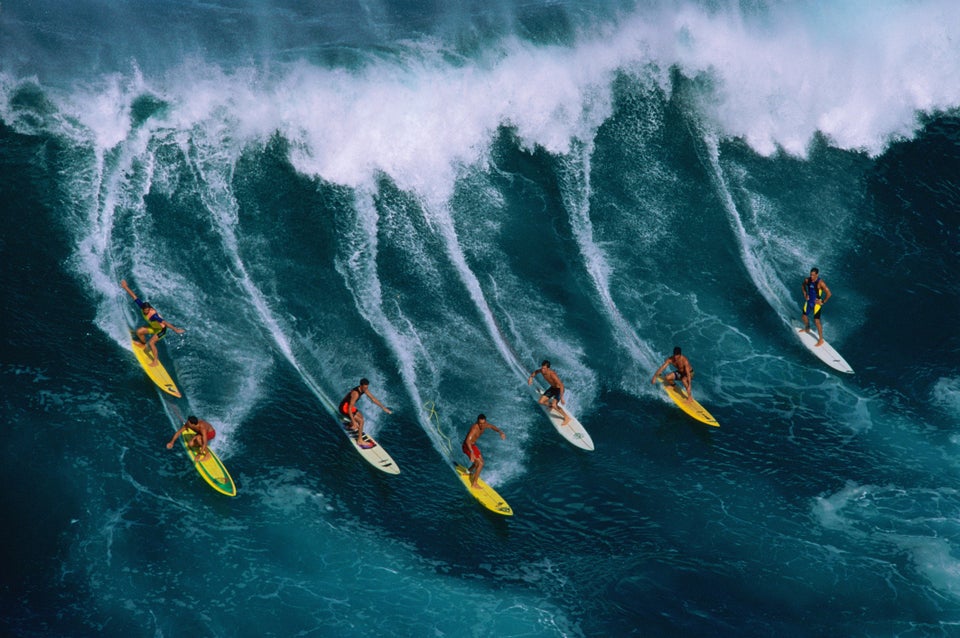 Surfing In Hawaii