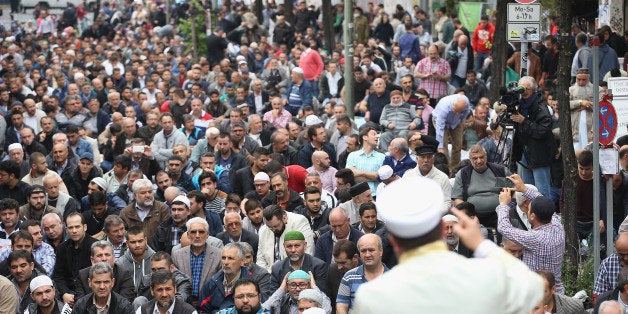 German Muslims are fighting extremism with prayer.
Muslims from more than 2,000 mosques across Germany came out in force on Friday, using their traditional day of prayer to the counter Islamic State propaganda and draw attention to the rising tide of Islamophobia in their own country.
The show of solidarity was organized by Germany's four main Muslim advocacy groups and attracted thousands of supporters in Berlin, Hamburg, Mölln, Bielefeld, Oldenburg, Frankfurt, and Stuttgart.
About 1,000 Muslims laid prayer mats down outside a Berlin mosque that had been damaged by an arsonist in August.
More than five German mosques have been torched in the past three weeks, Aiman Mazyek, chairman of the Central Council of Muslims told The Local.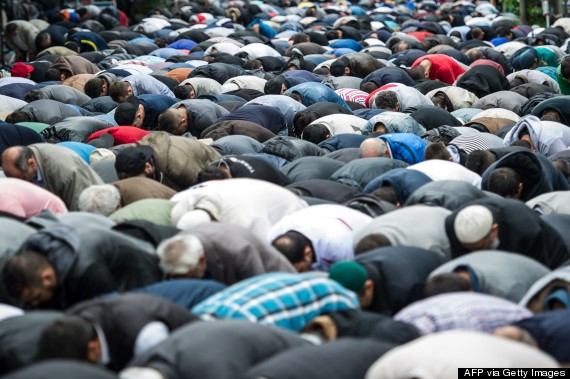 Muslims in the country are trying their best to separate themselves from the actions of the so-called Islamic State, an extremist group that has spread their bloody reign of terror across large swaths of Northern Iraq and Syria.
"We want to make clear terrorists and criminals do not speak in the name of Islam, they have trampled on the commandments of our religion, and that murderers and criminals have no place in our ranks, in our religion," Mazyek said during a news conference.
German politicians and faith leaders from different religions also came out to show their support. Nikolaus Schneider, head of the Council of Protestant Churches, thanked the organizers for taking a stand.
"You have unequivocally said that Islam and terror don't belong together," Schneider said during a peace rally.
"We believe you," he added, drawing cheers from the crowd.
An estimated 400 Germans have fled the country to join the IS fighters in the Middle East, Reuters reports. Interior Minister Thomas de Maizière has urged Germany's 4 million Muslims to be vigilant about the group's recruitment tactics.

But Azize Tank, a parliament member, was regretful about the fact that Muslims in her country felt compelled to explain the actions of a terrorist group thousands of miles away.
"Normal Muslims shouldn't always have to apologize for everything," Tank told Deutsche Welle.
She hoped politicians would do more to make young Muslims feel welcome in Germany.
"You need to give young people jobs and make sure there's an environment that prevents them from joining extremist organizations," Tank said.
Before You Go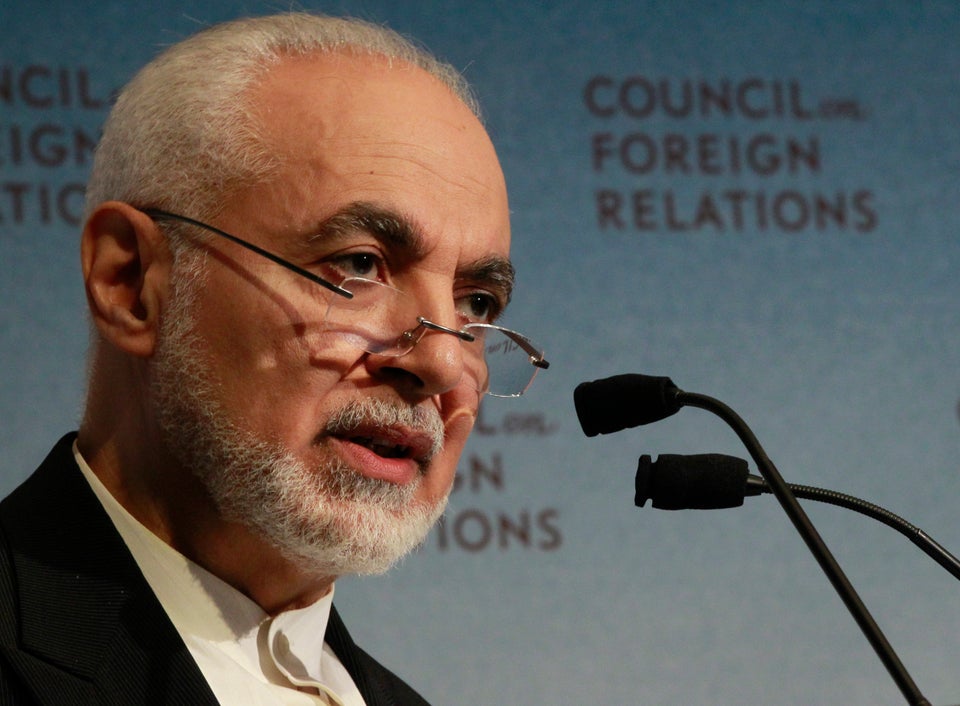 Muslim Leaders Condemn Terrorism
Popular in the Community