It doesn't get much more sci-fi than this.
Germany's Wunderland Kalkar is far from your average family fun zone: the theme park is actually an abandoned nuclear power plant.
Originally a nuclear power station, the site "began partial operation" in the 1980s but "did not receive any nuclear materials," according to Slate. A businessman purchased the site in 1991 and transformed it into a "hotel, meeting and leisure complex." The amusement park opened in 2001.
Tourists swing inside the abandoned cooling chamber.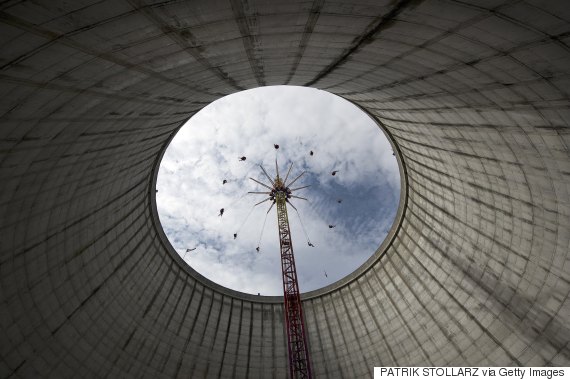 The outside is conveniently painted like a mountain to make climbing it seem more realistic.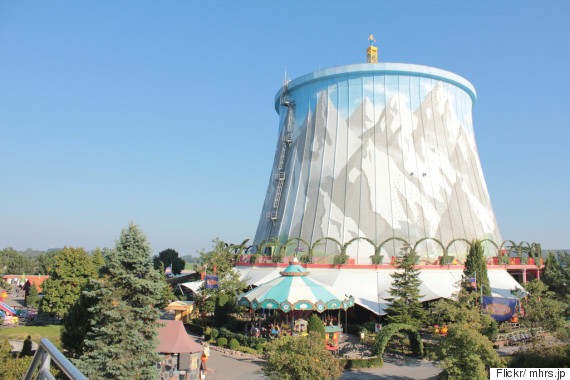 The floor of the chamber is called Echoland for its awesome acoustics.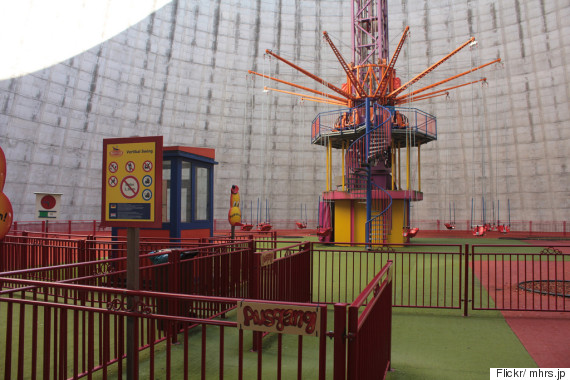 And you've also got your standard park rides, like a carousel and a Ferris wheel.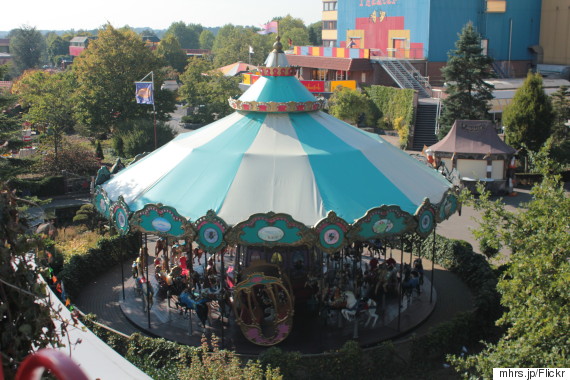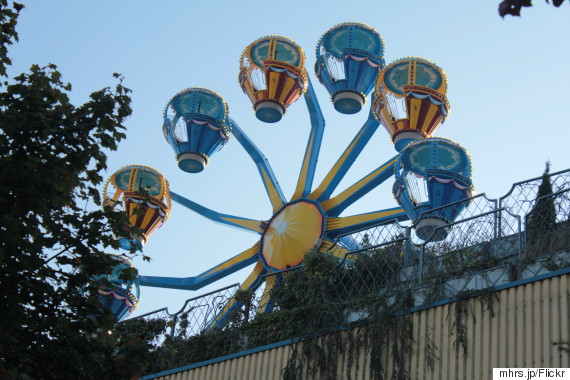 ...but nothing quite compares to the main event.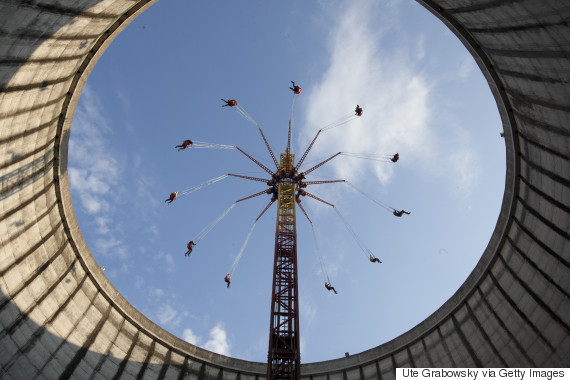 You can book a stay in one of Wunderland's six hotel buildings, or feel free to invest in an all-out party package for your closest friends.
We're powered with excitement.