One would think a themed route sporting the cheesy name "Romantic Road" would rank pretty high on the list of global tourist traps. Wouldn't be too far off the mark for assuming so. It is a bit of a tacky title, enough to bring literally hordes of visitors year after year - two elements that ironically seem to take the romance almost right out of it. (*SEE PHOTOS BELOW*)
But rest assured, it doesn't do anything of the sort. When my girlfriend and I drove it two Christmases ago we found it anything but tacky and very memorable. And despite the inevitable crowds, there's enough fun to be had by everyone.
With well-preserved architecture dating back more than a thousand years, slews of medieval-style pubs, great grub, delicatessens chock full of every imaginable pastry (I think I quite nearly wiped them out of apfelstrudel) and cobble streets galore, it gives many of Europe's more historic cities a serious run for their money.
The Romantic Road, or Romantische Straße as the Germans refer to it, is a 205-mile stretch of highway in Bavaria (arguably Germany's most scenic region) that runs from Würzburg all the way down to Füssen. Yet, as quintessentially German the scenery along the way may be, the name was, in fact, coined by travel agents in the 1950s.
Dinkelsbühl and Rothenburg od der Tauber look as though they were ripped from the pages of a Brothers Grimm tale. Surprisingly enough, the latter was nearly destroyed to the ground and has had to rely on donations throughout the years to rebuild it from rubble (all around the town are bricks bearing the names of those who have helped in its restorative efforts). A tour with the night watchman is an absolute must if Rothenburg's on the itinerary.
But perhaps what makes Germany's Romantic Road so memorable is the jaw-dropping scenery that emerges as one drives further south into Füssen. And I don't mean the insanely famous Neuschwanstein Castle, but rather the soaring peaks that line the road in.
Füssen is like one of those ski villages from a James Bond film. It's where we spent New Year's, among boisterous locals, getting comfortably numb on copious amounts Glühwein and champagne.
It's one part of the continent we plan on returning to. Bavaria is just too big to explore in a matter of days, or even weeks.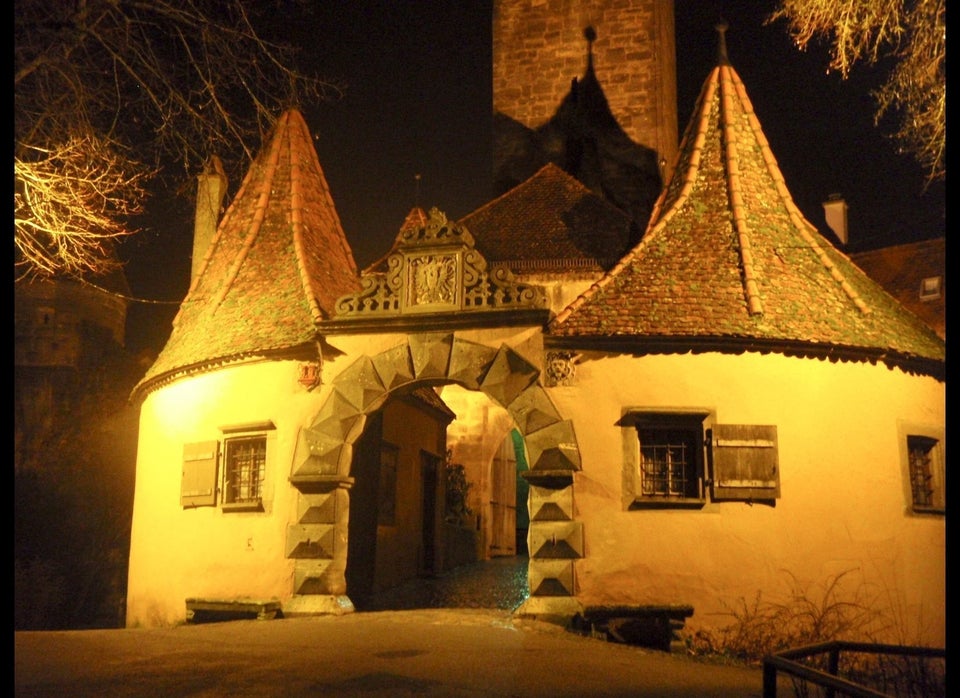 Driving Germany's Romantic Road