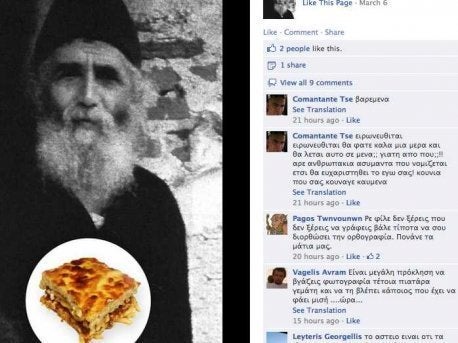 A 27-year-old man has been arrested by Greek police for what the authorities called "malicious blasphemy," according to a HuffPost translation of a press release.
Police allege that the man managed a Facebook page that lampooned the deceased Eastern Orthodox monk Elder Paisios, a widely popular religious figure, using the name "Gerontas (Elder) Pastitsios."
Pastitsios is a Greek pasta dish, and the page parodied the monk and his work in the vein of Pastafarianism, a lighthearted, satirical movement that promotes irreligion. In a screen shot of the group's Facebook page, which now appears to have been removed from the social network, Elder Paisios is shown with a plate of pastitsios.
The unidentified man was arrested at his home in Athens on Friday following complaints received by the Greek police's "Cyber Crimes" bureau. Police confiscated the man's laptop and "determined that he was indeed the person who created and managed" the Facebook page, according to a HuffPost translation of the Greek police press release.
The arrest has sparked outrage across the Internet. The hashtag #FreeGeronPastitios trended strongly on the Greek Twittersphere, Business Insider reports.
Blasphemy in Greece carries a fine of up to 3,000 euros (about $3,800), and up to 2 years imprisonment, according to Change.org.
Pastafarianism, also known as the Church of the Flying Spaghetti Monster, is a parody religion founded in the United States that opposes, among other things, the teaching of intelligent design and creationism in public schools.
Related
Before You Go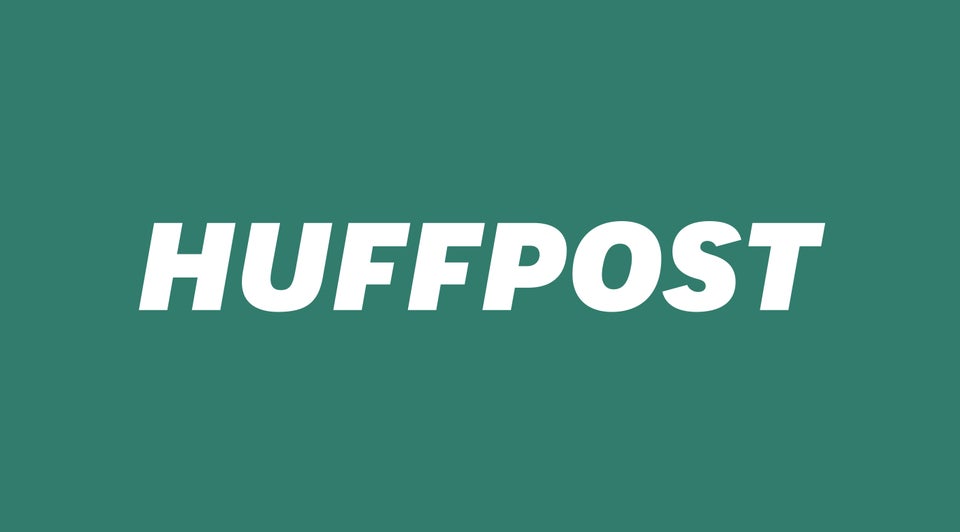 South Park Religion Episodes
Popular in the Community