This is part of the #CareerAdvice series - featuring successful professionals who share their advice to people who would want to take their career to the next level.
In today's Career Advice, we've interviewed one of the pioneers of digital content and publishing in the Philippines, Gerry Plaza, on how he started his career and his expert advice for those who want to take their careers to new heights.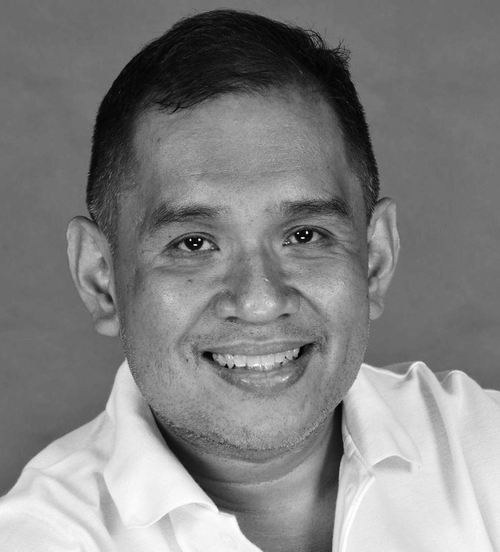 Gerry Plaza, Editor-in-Chief, Digital Content Publishing at ABS-CBN
Tell us a bit about how you started and highlights of your career.
My earliest memory was that I always loved to write. At age 10 in San Beda, I already had a column in the school paper and I thought it was just so cool having classmates read your work and talk about it.
So that started it and I just continued writing for student publications.
I wrote for The La Sallian in De La Salle University as a sports writer, and eventually news editor for The Philippine Collegian in UP Diliman. So even though I studied Industrial Engineering in UP, my heart was in writing and editing for news publications.
Funny thing was that I chose it as a career, even if I had lucrative prospects in other industries.
It always made me feel better and thought of it not as a job at all. I immediately got into writing and editing professionally as a technology writer and eventually editor-in-chief of the hobbyist computer magazine PsiCom, and created and managed a trade newspaper called Philippine IT Update.
Previously, I also managed the first IT newspaper in the country, Metropolitan Computer Times.
After around five years working the IT beat, including a stint as news editor of Ziff Davis' PC Magazine in Dubai, the burgeoning online scene was at hand.
By 2000, Philippine Daily Inquirer started to begin its pioneering online presence, and the next year saw its joint venture with GMA7 that created INQ7.net.
This was a turning point because when they hired me as section editor that same year, I began the first online coverage for entertainment-related events. Yes, I shifted from technology news to showbiz entertainment--a giant leap indeed.
Here, we pioneered the first "live blogging" years before Twitter with the INQ7 Running Account--and of course, breaking news on showbiz--unforgettably breaking the death of Rico Yan on the wee hours of a Good Friday, March 29, 2002, registering hundreds of millions of pageviews.
Since then it was a thrilling ride for me in the online news arena. As entertainment editor of INQ7.net and eventually Inquirer.net, and helping PEP.ph gain its foothold in the online entertainment news space.
We had revolutionized the way we deliver online news content--from up to the second running accounts of coups, People Power, Ateneo-La Salle games to online video of celebrity interviews, among them the first and only online video interview we did with the late King of Comedy Dolphy during the time when the idea of YouTube was still in its infancy.
That was a precursor to better things ahead. US broadcast giant Hearst TV made me create and handle their social media accounts, apart from building traffic to their websites.
And eventually I was chosen by Yahoo! to manage its OMG! entertainment property in the Philippines.
It was a memorable career highlight because of the sheer stature of Yahoo on the Internet and the opportunity to represent the brand in the Philippines.
We dealt with local publishers to partner with content, publish original content, and curate those from other sources. The best part of it was being part of the team that conceptualized and organized the Yahoo OMG! Awards, which has now become one of the staple celebrity awards giving bodies in the country.
After my stint with Yahoo, I also worked for a Manila-based startup NowPlanet, which offers live streaming services to corporate events and then worked with Twitter for its first Philippines Year on Twitter in 2013--an important, successful project I had with the Dominguez Marketing Communications agency just last year, when I was its Head of Editorial.
In 2015, I was humbled and honored to have been chosen by ABS-CBN as its Editor-in-Chief for Digital Content Publishing to build and strengthen online media properties and their social media components.
If you could advise your 20-year-old self today, what would you tell him?
Always strive to be better than you were yesterday. Always strive to learn more about what you do, improve yourself constantly.
Don't immerse yourself on the trivial but the long term goal and objective. And of course, make good use of what you have and develop them and make them grow--whether it's your loved ones, your team, even your finances.
Cherish what you have, but never cease to dream and work hard to accomplish it.
What has been the most valuable advice you've ever gotten when you were faced with challenges in your career?

Never give up and always believe there's hope. There is no challenge that's insurmountable.
Don't be fixated with a single solution to all your problems but be open and flexible to try other options.
Always listen. And of course, be humble and accept your situation wholeheartedly, then pull up your sleeves and work on it.

What would you advise those who are looking to take their careers to the next level?

Opportunities abound if you just look for it, incessantly. Know what you want and stay focused on attaining or accomplishing it passionately.
Don't lose heart with setbacks, instead make them part of your resolve. Learn more about the career you want and enliven it. Make it your life, your everyday joy.
Enjoyed this? Watch out for the next #CareerAdvice series, or let me know who else needs to be featured next! Connect with me on Twitter and LinkedIn.
REAL LIFE. REAL NEWS. REAL VOICES.
Help us tell more of the stories that matter from voices that too often remain unheard.