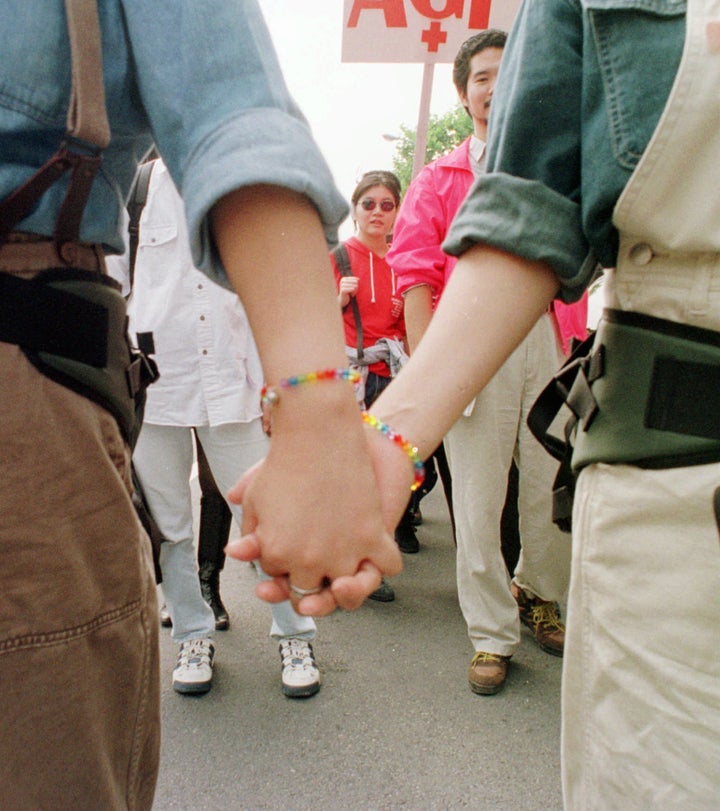 It has been proclaimed the "Summer of Stein" in San Francisco. With two museum exhibitions and several events dedicated to Gertrude Stein this summer, the label seems to fit. As a Jewish lesbian émigré from Oakland who flirted with Fascism, Stein may just be confused enough to represent the anomalous Bay Area.


Though neighbors on the same block of the city's South of Market district, the San Francisco Museum of Modern Art and the Contemporary Jewish Museum aim to tell different stories about Stein. SFMOMA's The Steins Collect: Matisse, Picasso, and the Parisian Avant-Garde, the blockbuster exhibit of the summer, focuses on the collecting practices of Stein, her brothers, and her sister-in-law. The CJM's arguably less sexy Seeing Gertrude Stein: Five Stories takes an intimate look at the life of Stein, her lover Alice B. Toklas, and their life as artist-friendly Parisians. Like San Francisco, the CJM has been overshadowed by its older, more popular brother. The gulf of Mission Street between the CJM and SFMOMA could be the Continental Divide between San Francisco and New York. But like our little city, what the CJM lacks in popularity, it makes up in tenacity and inspiring intimacy.


In The Steins Collect, the Steins themselves are overshadowed and seem to play second fiddle to the artists of their collections. There is scant reference to the family on the wall or in the works. References and the ephemeral from their lives are relegated to vitrines on the floor. They are not given the same treatment as works of art. Across the street at the CJM, however, the life of Gertrude Stein is portrayed as a work of art itself. This exhibition is about Stein, not her famous male friends. This is seen most clearly in the first of the exhibit's five stories, Picturing Stein. Here the walls are covered with artwork, as at SFMOMA, but these works are about Stein herself. Most notable are several photographs of Stein by modernist photographer Man Ray. Art imitates life imitating art in Ray's 1922 Gertrude Stein posing for Jo Davidson, in which the viewer sees sculptor Davidson creating an inanimate Stein lookalike, while she rests idly behind him.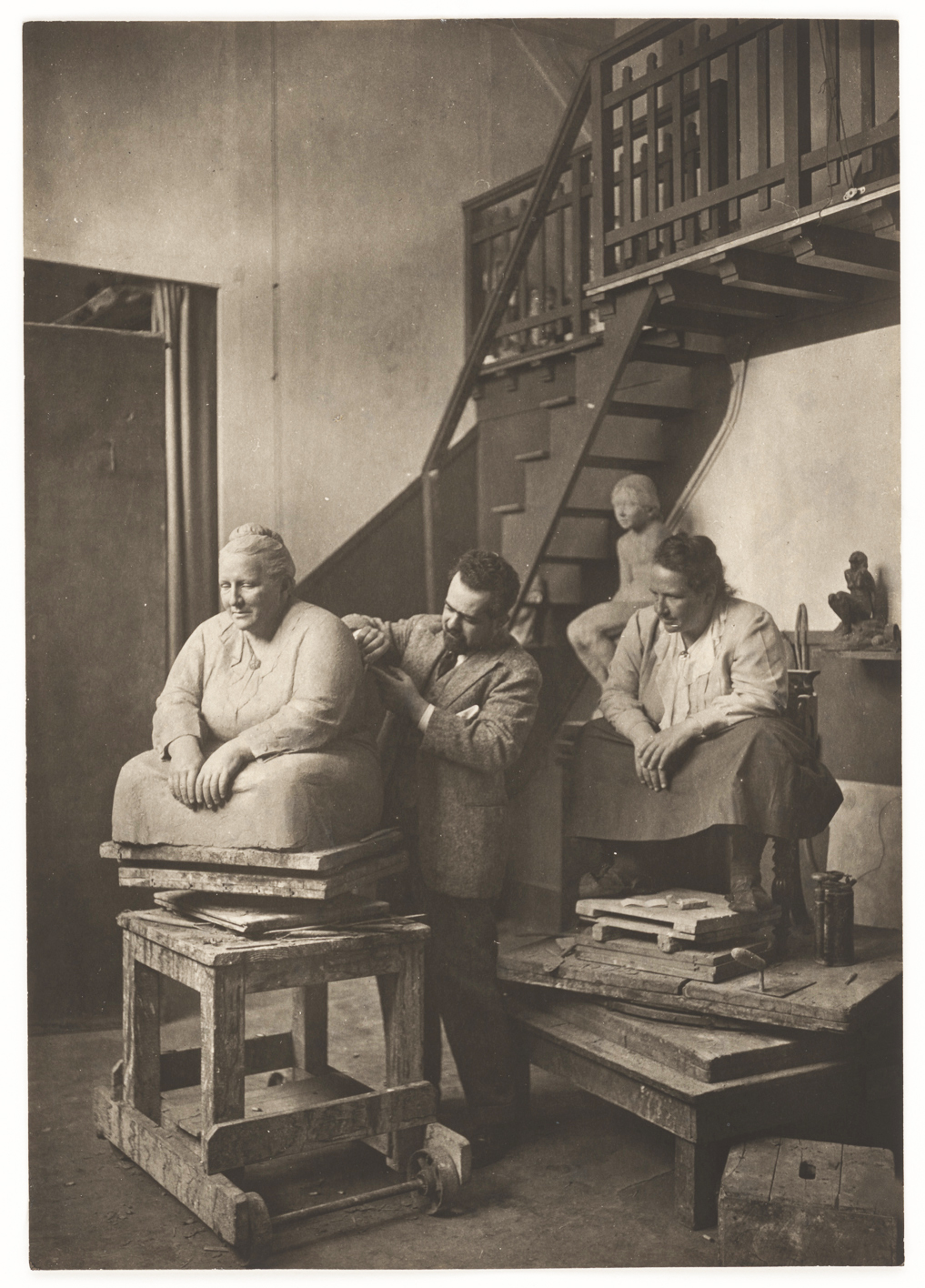 Man Ray, Gertrude Stein posing for Jo Davidson, 1922, gelatin silver print. Courtesy of the National Portrait Gallery, Smithsonian Institution, © 2010 Man Ray Trust / Artists Rights Society (ARS), New York / ADAGP, Paris.
Amongst the countless photographs and paintings of Stein, there are signs of the writer's everyday life. One of her silver stickpins is mounted on the wall, giving it the same attention and importance as any Picasso in the building. This is inline with the curators' constant references to Stein's physicality. Her hairstyle, her dress, and her build are all subject of the curatorial texts. She is described as "imposing" and having a masculine manner of dress. Discussions of important women all too often turn into ones about their fashion or weight, rather than their accomplishments or failures. Curators Wanda M. Corn and Tirza True Latimer ran the risk of entertaining this sexist and distracting maneuver, but they operated in such a way that draws meaningful connections between Stein's non-traditional role as a woman and her patronage of avant-garde artists.


Whereas Stein is often imagined as an iconic author, Seeing Gertrude Stein depicts her as first and foremost a person. The exhibit displays, for example, an almost innumerable collection of paintings and photographs of Stein's poodles Basket and Basket II. Ray's 1929 Portrait of Basket documents Basket, wearing a custom-made coat, seated regally on a pedestal with his head held high. Next to the photograph hangs Marie Laurencin's lightly colored oil painting Portrait of Basket II (ca. 1945). These works humanize Stein. Her achievements may distance her from ourselves, but the details of her life bring us closer.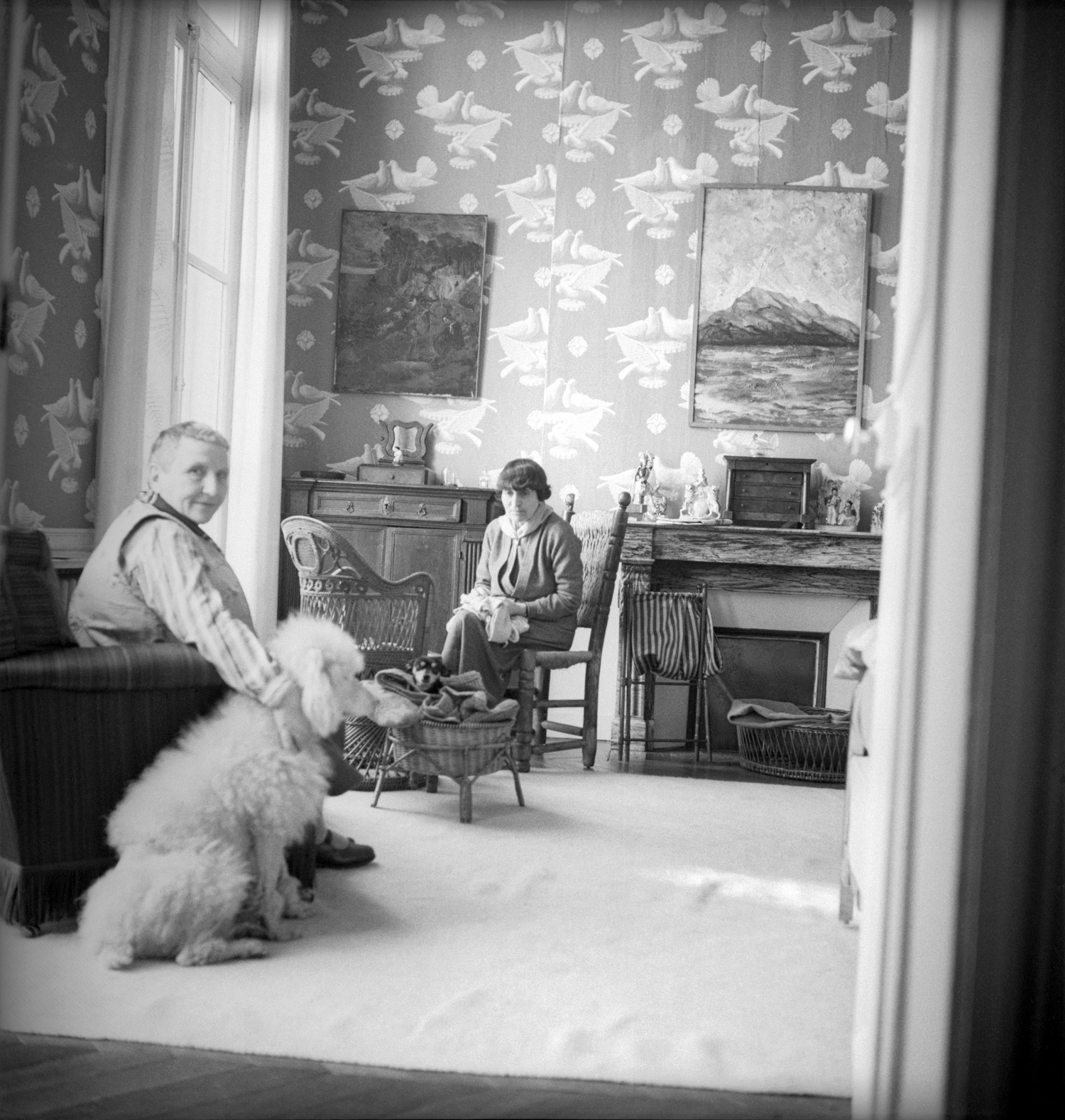 Sir Cecil Beaton, Gertrude Stein and Alice B. Toklas in wallpapered room, 1938, modern digital print from scan of original negative. Courtesy of the Cecil Beaton Archives, Sotheby's, London.
Admirably and necessarily, the curators relentlessly make unambiguous references to Stein's lesbianism and her relationship with Alice B. Toklas. Much of "Domestic Stein," one of the stories, is dedicated to the life Stein and Toklas built together. In a city known for Harvey Milk and in a state known for Proposition 8, it would be an offense against history to ignore this. Over a century ago, Stein forged what would become a seminal cultural life. She did this as a woman. And she did this as a lesbian. Without diminishing the seriousness of the lack of civil rights for gays and lesbians in this supposed gay mecca, Seeing Gertrude Stein offers an example of how one gay woman turned her back on tradition and changed the world forever.


The final leg of the exhibition is dedicated to Stein's legacy. Andy Warhol honors the writer in Gertrude Stein (1980) a cubist, Technicolor rendering of Stein's Vichy passport photo. "Untitled" (Alice B. Toklas and Gertrude Stein's Grave, Paris), two large photographs of flowerbeds by Félix González-Torres, pays homage to the couple that set a historical precedent for influential openly gay culture makers, such as González-Torres himself.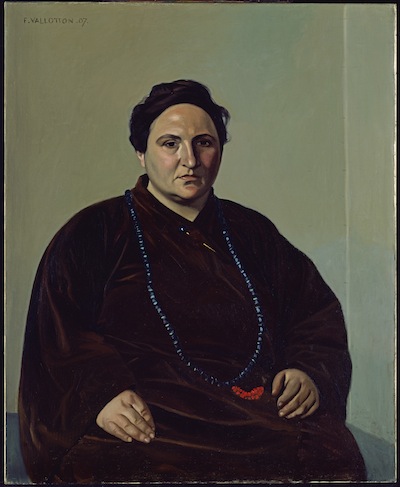 Félix Edouart Vallotton, Gertrude Stein, 1907, oil on canvas. Courtesy of The Baltimore Museum of Art: The Cone Collection, formed by Dr. Clairbel Cone and Miss Etta Cone of Baltimore, Maryland (BMA 1950.300), © Foundation Félix Vallotton, Lausanne.


But Warhol and González-Torres are just two of many. As this Summer of Stein winds down and the fog rolls in, we can all take lessons from this scrappy exhibition. These are tough times for all -- gay, straight, male, and female alike. But we inhabit a city with an incredible amount of creative energy. As evidenced by the stickpins and poodles, Stein is not a legend, she was just a person like the rest of us. We all possess the power to forge the future we want for ourselves.

Seeing Gertrude Stein: Five Stories is on view at the Contemporary Jewish Museum, in San Francisco, through September 6, 2011.
Calling all HuffPost superfans!
Sign up for membership to become a founding member and help shape HuffPost's next chapter