Last weekend, I took a few days off from the real world and went on vacation. And like any good web-addicted millenial, photos of my getaway quickly made their way to the Internet.
First, I tweeted and instagrammed this obligatory feet and pool pic:
The next thing I knew, friends were texting me with envious vacation wishes and curious questions about where in the world I was.
"How'd you have the time to jet-set off to somewhere for the weekend?" a friend asked.
The easy answer: I didn't. This vacation involved no jets, no airport lines, no baggage claim and no hotel shuttles. Instead, paradise was just a four and a half hour car ride (filled with snacks, tunes and some maybe a few sing-alongs) away.
The trip was an easy escape from urban everyday life, but had none of the stress that comes with getting on an airplane.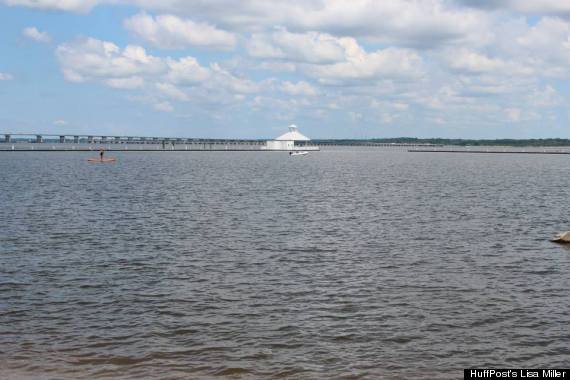 This is not a riddle. I was in Cambridge, Maryland, on the Chesapeake Bay side of the Delmarva peninsula -- a region often referred to as the Eastern Shore, a popular getaway spot for Marylanders, Delawareans and other East Coast denizens.



Between the steel-drum players jamming poolside, the abundance of activity (jet skiing! sand volleyball! tennis! infinity pool! waterslide!) and the beachy, well-appointed facilities, it was an easy slip from a fast-paced quotidian mindset to a carefree vacation one.
And the best part was, that rejuvenated vacation attitude made an easy shift back to the real world. There was no stressful airport experience on the way home -- just a little bit of traffic on the Jersey Turnpike, easily remedied by a bag of Old Bay chips and an iPod car dock.
With airfares and fees higher than ever, the road trip has gained increasing popularity over the past few years, particularly for a family vacation or a one-day getaway.
Interested in a quick escape? Click through the slideshow below for some airplane-free getaways near your hometown.