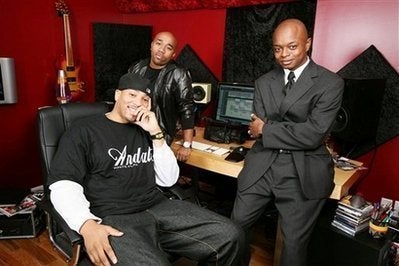 Back in the day rappers used to rhyme about McDonald's and White Castle. By the 1990s, it was all about freestyling on gang bangs and mackin'. Lately, rap has been getting a bad rap because aside from say a Kanye West, Eminem or Jay-Z, there's no true voice for the hip hop community. That changed last week when the Get Busy Committee dropped their new album Uzi Does It.
The Committee consists of veterans Ryu (Styles of Beyond), Apathy (East Coast MC), and Scoop Deville (producer for Snoop Dogg, Clipse, The Game, and more). Many have dubbed the album "hip hop album of the year" including Mike Shinoda of Linkin Park. I interviewed the guys collectively last week, and they seem to agree: they're the next big thing in hip hop. Here's the blunt interview ...
Howd Uzi come about?
We were tired of making albums that were measured by everybody else's standards. Whether it be labels, or a--holes who tried to pigeonhole us. We weren't having fun making the same old thing year after year. We wanted to do an album exactly how we wanted to hear it and most importantly have fun doing music again.

In a lot of ways this album is a throwback to old school hip hop, was that a conscious decision?
We didn't set out to do a throwback hip-hop album. It has small elements of old school hip-hop, but it also has small elements of old school electro, dub, '90s R & B ... a lot of different stuff. It's also very futuristic sounding, primarily because we are the future.

The lyrics are pretty deep - is any subject taboo for you guys?
Nothing is taboo for us. We are completely uncensored. And some of the lyrics actually are pretty deep [like] discussing the pain of family members dying from heroin overdoses, addictions of all sorts. It's also very sarcastic by highlighting society's infatuation with excess and over indulgence.

What do you think of the hip hop industry now as opposed to back in the day?
Two completely different beasts. You had a period of time where artists like Brand Nubian, Pete Rock & CL, Alkaholiks were all stars with singles and labels paying for big videos and tours ... to that same kind of music being viewed as underground. And now watered down poppy hip-hop [is at] the forefront. Fans don't have to work to get music any more. You used to have to really search for your favorite artists and new music. Now you can just get on your computer and blog, Google or download.

You all have side projects and gigs, how serious are you in making Committee a success?
Everything else is considered a side project to Get Busy. This eclipses every other thing we have going on. All three of us have made this our priority.

When it comes down to it, what are your hopes for the group?
We're American ... To make a lot of money ... Duh.

Does radio play mean anything anymore?
Of course. 110 percent. It means as much as it ever has.

Lastly, how hard is it to stand out in the hip hop community?
It's the easiest thing to do in your life... Because everyone is exactly the same.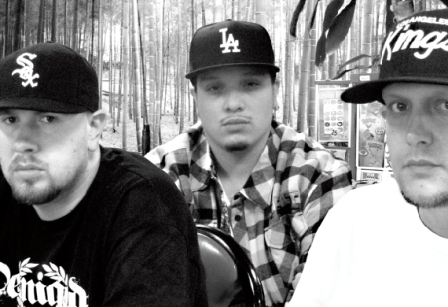 Calling all HuffPost superfans!
Sign up for membership to become a founding member and help shape HuffPost's next chapter