Juice cleanses seem to be everywhere, touting benefits from detoxification to weight loss. But who has a handful of days to devote to drinking nothing but fluids--especially during pigs-in-a-blanket season?
But it's because of those calorie-bombed holiday parties that we need a cleanse more than ever..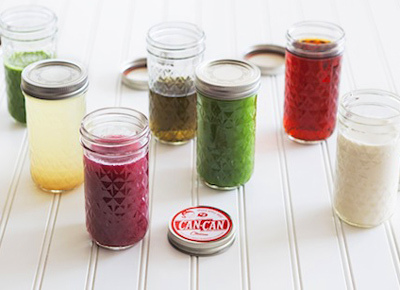 Can Can Cleanse is a detox-focused regimen that offers one-, two- or three-day cleanses as well as five-day marathons (from $75 a day). A rainbow of Can Can juices--purple grape and pear juice; an emerald-hued nine-greens blend; even a creamy celery-root soup--is delivered in cute mason jars at the beginning of the week for you to keep in the fridge. Here's a tip: Sign up for the extra-calorie option, two extra juices that bring your day's calorie count to an almost-comfortable 1,300 total. (Master Cleanse, by comparison, limits you to a measly 850 calories a day.)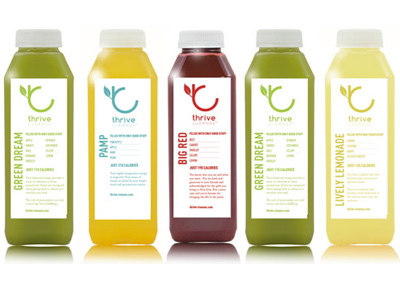 The Thrive Cleanse. Thrive juices are made from hydraulically pressed organic produce and nut milks (our favorite flavor is Fennominal Greens, made with apples, cucumbers, fennel and mint). And you're not locked into one draconian program: There are several options that range from three to five days and $65 to $75, including a custom cleanse and one that includes a raw snack and a vegetarian meal.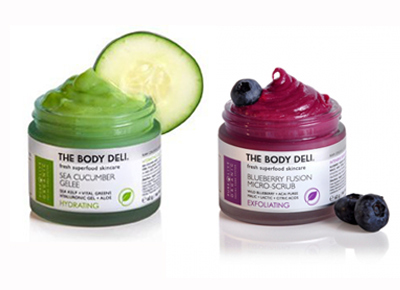 To give your skin an equal treatment, check out the Body Deli. Made from raw foods rather than harsh detergents, products include everything from an almond-milk facial cleanser ($28) and sea-cucumber hydrator ($45) to a blueberry-acai micro scrub ($36) and honey enzyme peel ($48).
And, finally, a juice you can make at home:
¾ apple
¼ bunch kale
2 large pineapple slices
¼ lemon
2 small slices of ginger
Popular in the Community