New York Fashion Week attracts the boldest, the most fashionable, the daring, and the beautiful. Whether we're attending the shows or not, it's a good reminder to put our best face forward because, let's face it, a natural glow is the best accessory. What's more, clear skin prevents against premature aging, wrinkles, uneven skin tone, and allows for flawless makeup application; all of which give a huge boost to confidence. To paraphrase Gustave Flaubert, "Be well-ordered in your life in order to be fierce in your work." Be disciplined in your skin regime! Try these tried-and-tested tips and tricks.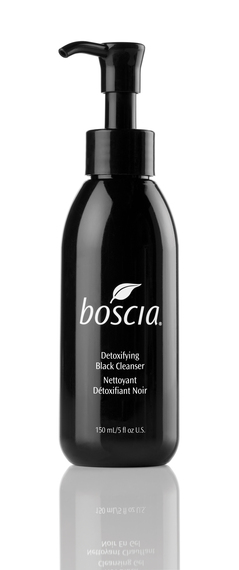 Cleanser: Clean skin starts with getting rid of impurities caused by pollution, dirt, and makeup. Pollution is aging and unclogging pores is key to resurfacing the base. Whether you're a gel groupie, Boscia has a charcoal-infused Detoxifying Black Cleanser, or a lotion lover, Hydropeptide Clarifying Cleanser contains salicylic acid and a peptide that respectively exfoliate the skin and cleanse pores, either is a good choice especially when paired with...
Clarisonic: This is the tool spa therapists swear by. Balmain designer Olivier Rousteing says that after using the Clarisonic and La Mer and Vichy lotions, his face looks amazing: "I take a selfie." The effectiveness in cleanliness is down to the Clarisonic's patented technology, which cleanses skin six times better than the hands. And, it's waterproof so you can use it in the shower.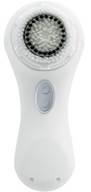 Linen Towels: When I was traveling overseas, a hotel supplied linen face towels that felt amazingly soft on the face. They're much kinder to delicate skin than abrasive bath towels. Eve Lom Muslin Cloths do the trick!
Vitamin C Serum: Prepping the skin by cleaning it means serums are more easily absorbed. Antioxodants fight free radicals and when Vital (Vitamin) C 20% by Skin Fitness is applied, skin instantly looks brighter. It's rather magical. It can also be combined with the brand's Oxygen Serum, which helps plump the skin. These two products are really excellent.
Eye Cream: Getting into the habit of washing your skin means waking up with less puff around the eyes. To help the regenerative process while you sleep, the Bioelements Quick Refiner for Eyes can be used a few times a week as AHA help fight fine lines and ward off premature wrinkles. All other times, the light Recovery Eye Gel Cream by KORA - a line create by Aussie supermodel Miranda Kerr - tightens and soothes thanks to seaweed , Vitamin C and Aloe Vera. Also, try sleeping on your back so you don't squish one side of the face into the pillow.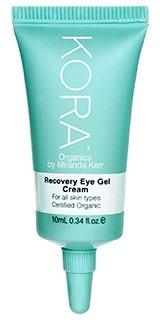 Acne: Yes, even adults get the odd pimple but I assure you, the Clarisonic discourages pesky spots from returning. Apothederm Acne Clarifying Treatment has helped soothe my red marks (it contains peptides that kill bacteria) but this doesn't happen overnight. Application and reapplication is required. To mask the redness, Sarah McNamara's Miracle Skin Transformer really helps to treat as it conceals (key ingredient is marine collagen). It is also excellent to cover any large pores, pigmentation, and dark circles under the eyes. For fair skin, the 'light' colour works well.
Masks: Once a week, it's fun to apply the Glam Glow Supermud Clearing Treatment. As it dries, every single pore on your face becomes visible (Google this product and look through the "Image" tab!) When you wash off the mix of charcoal; clay; eucalyptus leaves; and salicylic, lactic, mandelic acids (and more), skin looks poreless. Again, another magical product, which can also be used as a spot treatment.
Moisturiser: I read in Harper's Bazaar that supermodel Naomi Campbell uses moisture serums for her face: "I think all the makeup and heavy moisturizers just clog the pores." I haven't found a great moisture serum but botanical-based Decleor Hydra Floral Multi-Protection 24 hour Moisture Activator Light Cream isn't heavy and as I am nearly out of it, I am on the hunt for the next amazing product...