When you purchase a plane ticket, your primary focus is on the price to purchase your seat and any applicable taxes and fees. It's only after you book the ticket that you think about how much it might cost to check a bag. As most carriers charge $25 a bag, it's no wonder everybody tries to get baggage fees waived. The easiest way to waive your baggage fees is with a travel rewards credit card.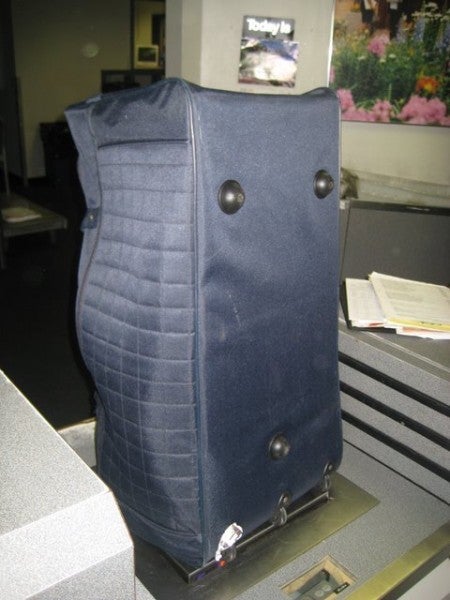 1. Southwest Airlines
Southwest is one of the few airlines that still allows all bags to fly free regardless of your membership status. Each passenger gets two checked bags free. As your bags will fly free, you don't have to apply for their co-branded credit card. But, Southwest credit cards can be a good way to earn a Southwest Companion Pass that allows your travel companion to fly for free for up to two years.
2. Delta Airlines
One of the most generous baggage fee policies for credit card holders of a Delta Amex credit card. The first checked bag flies free for up to 9 passengers on your itinerary for an economy seat. That's a potential savings amount of $450 for each round trip! Your second checked bag will still cost $35 each, so, you can save money by having each member of your travel party check a bag instead of only mom or dad checking all the bags and getting hit with the 2nd bag fee.
In addition to getting a free checked bag, you also get two free carry-ons, Zone 1 priority boarding, and points for every Delta purchase that can be redeemed for Delta award flights.
All first class Delta flights get two free checked bags that weigh up to 70 pounds each for domestic and international flights.
3. United Airlines
When you use your United MileagePlus Explorer Card to purchase your United flights, you get one free checked bag for you and one traveling companion. That saves you $100 for a round-trip as two bags fly free.
You also can enjoy priority boarding, two United Club passes each year, and a 10,000-point bonus when you spend $25,000 in a calendar year.
As a new cardmember, you can also earn 50,000 bonus points after spending $3,000 in your first three months. And, you can earn two points per $1 spent on United purchases.
4. American Airlines
With either the American Airlines AAdvantage Platinum Select, your first bag is checked free on in domestic American Airlines itineraries for four people in your travel party. The annual fee of $95 is waived the first year.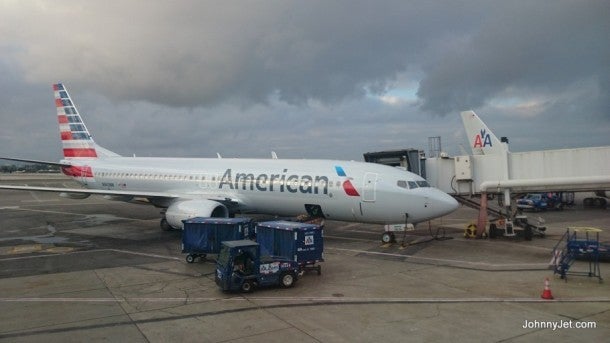 If you can afford the $450 annual fee for the AAdvantage Executive, the first bag will be checked for free for the first eight passengers. As an AAdvantage Executive cardholder, you can also receive complimentary access to the Admirals Club, Global Entry/TSA Precheck entry fee credit, and priority boarding.
For those that do not own an American Airlines credit card, baggage fees are also waived on your first bag when you fly a Transatlantic or Transpacific route regardless of class.
For domestic flights, baggage fees are also waived if you fly:
Confirmed premium economy,
Alaska Airlines MVP member
Oneworld Ruby
AAdvantage Gold
5. Alaska Airlines
Alaska Airlines charges $25 for the first checked bag for every economy ticket. But, the Alaska Airlines credit card will let you check a bag free on all Alaska Airlines and Virgin America flights for the first six passengers.
As a cardholder, you can also enjoy the Alaska Airlines Companion Fare as an anniversary bonus that allows your traveling companion to only fly for $121. You can also earn three points per $1 on Alaska Airlines and Virgin America flights.
Sharing common policy with other carriers, Alaska Airlines allows first class passengers to check their first two checked bags free without having to own a co-branded credit card. And, Elite level Mileage Plan members and companions can also have their first two bags fly free as well.
6. JetBlue
JetBlue will let your first bag fly free if you buy a Blue Plus or Blue Flex fare. If you buy the entry-level Blue fare, you will pay $25 unless you have a JetBlue credit card.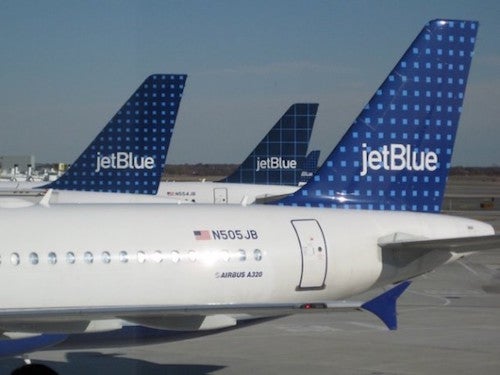 The fee-free JetBlue card and the $99-a-year JetBlue Plus card allow one free checked bag for you and up to three companions.
7. Platinum Card from American Express
The Platinum Card from American Express gives you a $200 annual travel credit that can be used to offset incidental airline fees like checked bags and in-flight purchases for one airline. As a premium travel credit card, the Amex Platinum also gives you access to several airport lounge networks, $200 in Uber credits, Global Entry/TSA Precheck Fee Reimbursement Credit, and earn 5 points per $1 on airline and hotel purchases.
If you want a flexible travel card, this can be a good option to offset baggage fees for an airline that you do not own a co-branded credit card for. As the Platinum card earns five points per dollar on every airline purchase made directly through the airline, you can earn rewards points much quicker than with a traditional airline rewards card. And, the points can be redeemed for airline rewards on any airline.
8. Chase Sapphire Reserve
Another flexible travel rewards card that can help you waive baggage fees is the Chase Sapphire Reserve. The annual travel credit is $300 that can be applied for any travel charge including baggage fees, ticket purchases, and non-airfare purchases like hotel stays and rental car purchases. The flexibility allows you to waive the baggage fee on any airline.
In addition to the $300 annual travel credit, you also get complimentary access to the Priority Pass Select airport lounge network, earn 3 points per $1 on all travel and dining purchases, and Global Entry/TSA PreCheck application fee reimbursement. The Sapphire Reserve also has a generous redemption policy as you can transfer points on a 1:1 basis to many of the leading Chase Ultimate Rewards travel partners and points are worth 1.5 cents each (many travel rewards points are only worth one cent each).
Summary on Waiving Checked Baggage Fees with Credit Cards
If you fly first-class, you can generally expect your first two bags to fly free on most carriers. You even get a more generous weight allowance of 70 pounds instead of 50 pounds. To fly economy, you often need to purchase your ticket with a co-branded credit card to have the baggage fees waived with the exception of select international routes, and Southwest airlines.