" Sometimes you have to ignore that [ not living in a city known for fashion ] and do what you can from where you are," was Simone Webb's advice to young entrepreneurs who may feel discourage on breaking into fashion due to their location. At 25-years-old, Webb is turning her well dressed dreams into a reality; her two businesses, Styled by Simone Alexis and Acid Cupcakes, an online boutique that she runs with her best friend and business partner keeps her busy as a full-time entrepreneur.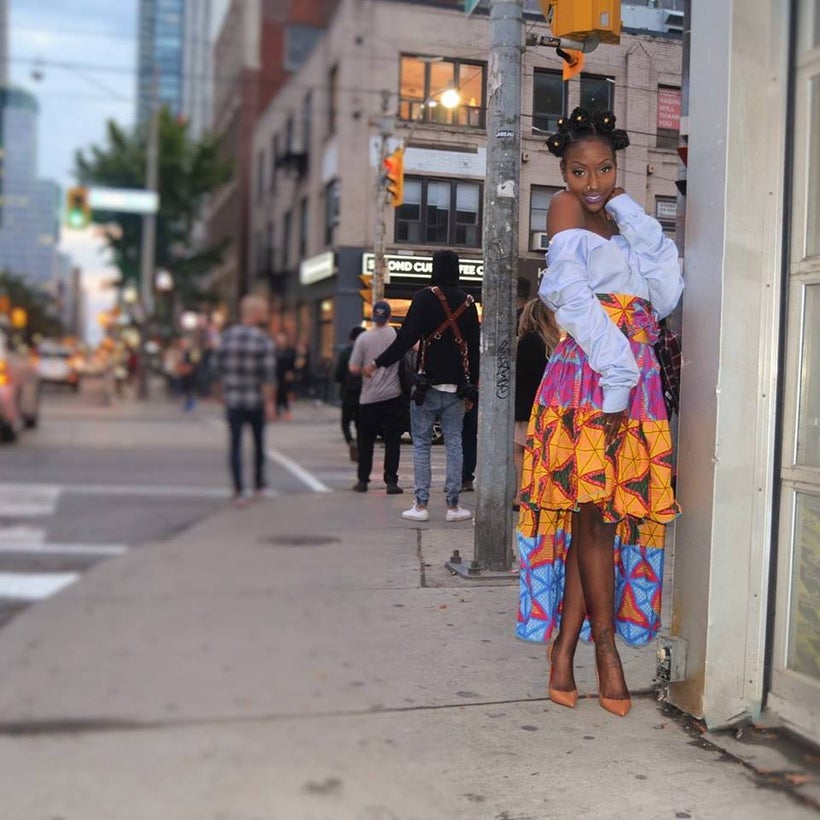 Like many who have a knack for being stylish, the Buffalo, New York native got her start by helping friends get dressed, "I always loved fashion, but honestly, it wasn't until February of 2011 that I decided this is something I need to pursue," Webb shared. " I was the first person that my friends would call when they bought something. They would always ask me how to pull a look together, and I would be able to give them an outfit within a minute, so I just jumped into this. I called my friend over; he had a camera. I took my roommate at the time, went to her closet and started putting outfits together based off of what she had, and that's how I started styling." One year later, Webb and her business partner Gabby Alicea —who also runs Erratic Ink—, started Acid Cupcakes. However, in the beginning, the idea of starting a boutique didn't excite Webb. " That was my best friends idea. I can't even say it was me who thought about it. I was almost against it. I was like' eh online boutique eh whatever,'" she told me over the phone. But, according to Webb, Alicea was sure that this was a business venture they should take seriously.
It didn't take long for the two to decided on what to sell, " Collectively we both said vintage clothing. We're vintage lovers! We knew we didn't want to go the wholesale route and sell 30 of the same thing. To us, if we're going to break, we were going to break out!" Even figuring out what to name the boutique came naturally, " My business partner was like, let's name it Cupcakes; I loved that!" It wasn't until later that Webb found herself wanting to add a little something extra to the name. "One night I'm laying in the bed, it's like 3 am, and I'm like, Acid Cupcakes. It just came to me; I don't know why, it was God, honest." Of course, a name change would have to get approved from Alicea as well. Luckily, Webb reasoning to add the acid to cupckes secured the switch. "How I justified it to my business partner was we're not just girly, we're not just sweet. We can have a little acid in us. Sometimes we're edgy; sometimes we're a little rockstar. We're not alway in frills and pink. Sometimes we're in leather and all black."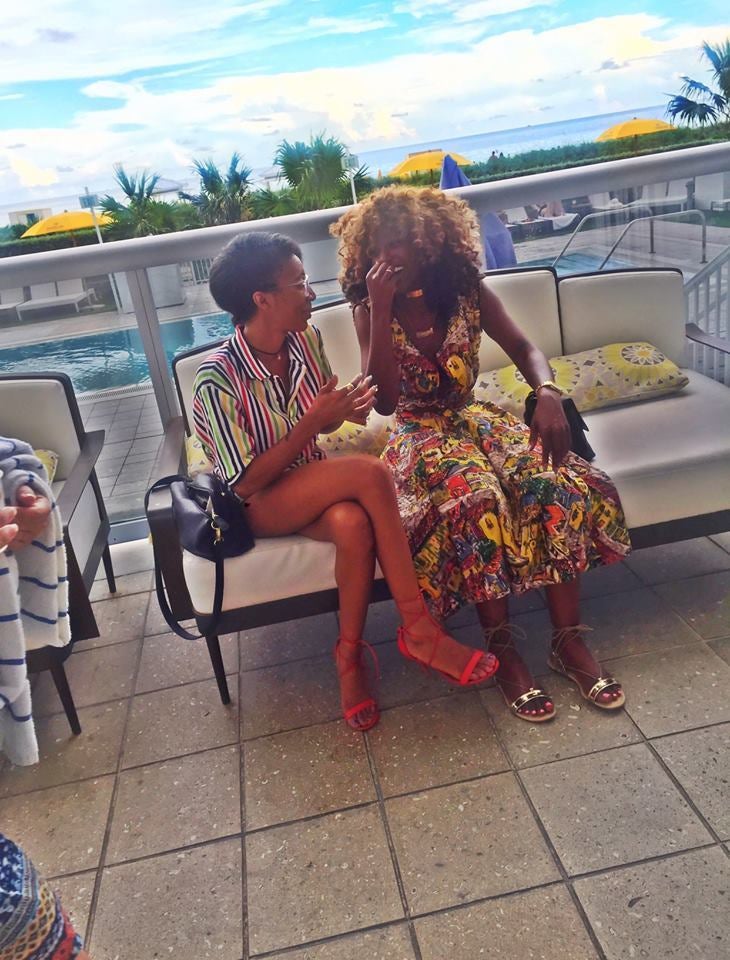 Five years laters and Acid Cupcake is still going strong selling vintage clothing for women, men and children coming soon and hosting pop-up shops. "I'm the Co-CEO, I'm also the Co-Creative Director and Social Media and Marketing Manager. Gabby Alicea is also Co-Creative Director and Illustrator. She manages the site and does all of the graphics." To tie in her styling skill set, Webb styles each item for sale in head to toe looks instead of taking product shots —shoots for their merchandise take place all over from Toronto, Canada to Orlando, Florida—, and together, the business women strived to create a space where all would feel welcomed. " When we were thinking about marketing and branding we decided that we wanted to keep it real. We wanted to make sure all of the outfits look like something you could put together when you buy our product. We want to make sure that everything is diverse and eccentric."
It goes without saying that young entrepreneurs like Webb endure hardships, but it's where she finds her success that keeps her humble, focus and her businesses growing. " It's about to be five years and we're still going. Out of everything, that in itself is a big accomplish. I've seen a lot of people come and go and I'm knocking on wood because it's only with hard work, persistence, God and faith that we're still going." As for a final piece of advice, Webb encourages other young entrepreneurs to do their best, "You have to do the best you can. If you want to be a stylist, start taking your friends, go into their closets, piece together outfits with their clothes and take pictures. iPhone cameras are so good now you don't even need a professional camera. Do a shoot, post your stuff, come up with a name, get a logo, create a page, tell people to follow it. Post your stuff and promote yourself. That's exactly what I'm doing."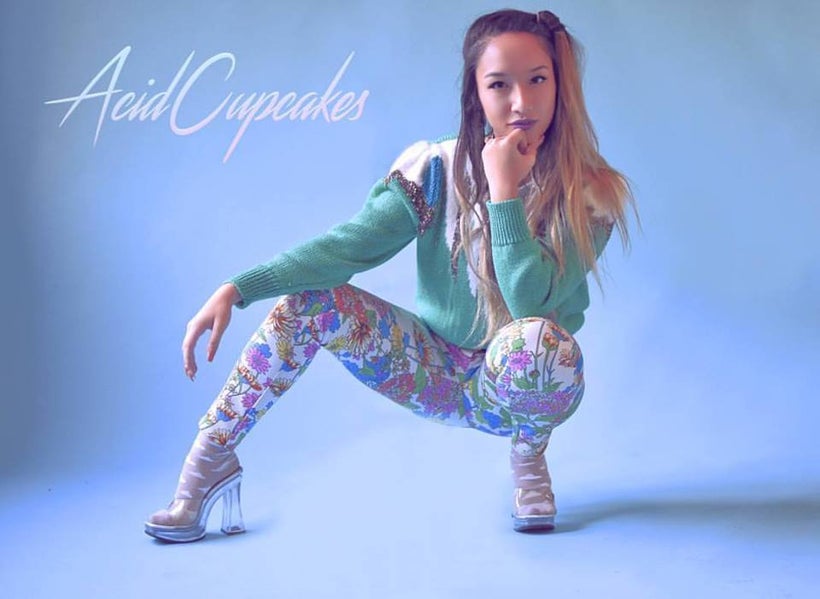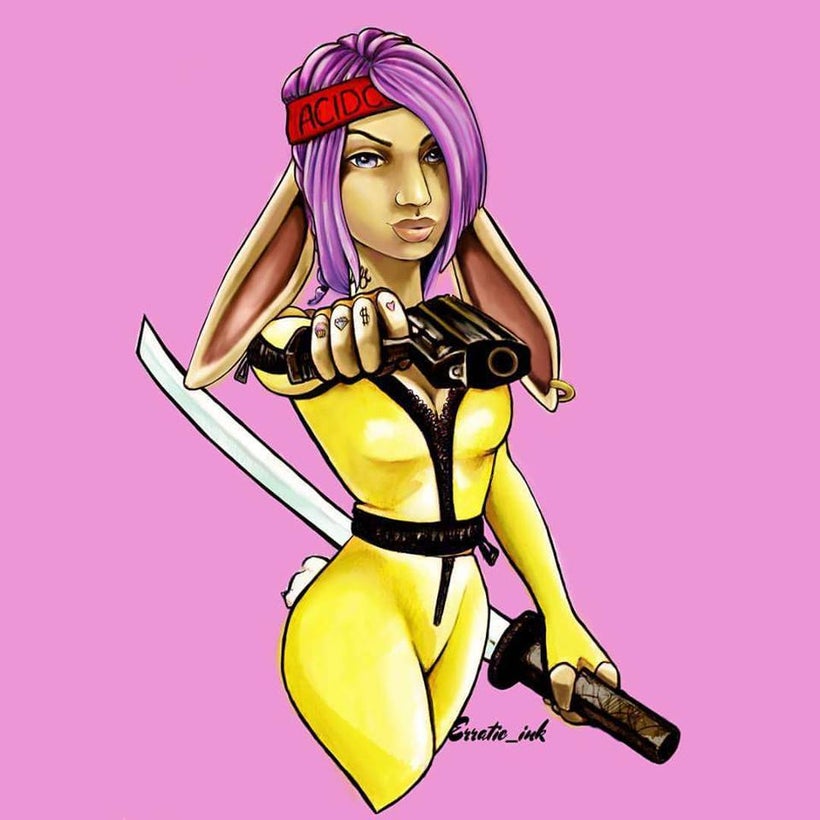 REAL LIFE. REAL NEWS. REAL VOICES.
Help us tell more of the stories that matter from voices that too often remain unheard.
This post was published on the now-closed HuffPost Contributor platform. Contributors control their own work and posted freely to our site. If you need to flag this entry as abusive,
send us an email
.