 Anthony Bourdain has been a writer for some time now, but normally his books are focused around one of two subjects: food or crime. So you can't be all that shocked that he decided to combine the two in his most recent literary experiment. "Get Jiro," a graphic novel set in not-too-distant Los Angeles about a violent sushi chef (and a host of other bloodthirsty characters), isn't just about the words though. The intricately-drawn images -- that includes everything from pictures of sushi and markets to a large image of a threat from militant vegans written in blood -- are really what gives this book its panache.
While the images below are on the tamer side, we can assure you that the book has a hearty helping of blood and gore.
"Get Jiro" is available today at comic book stores and July 3 everywhere else books are sold.
Check out some exclusive images from the book: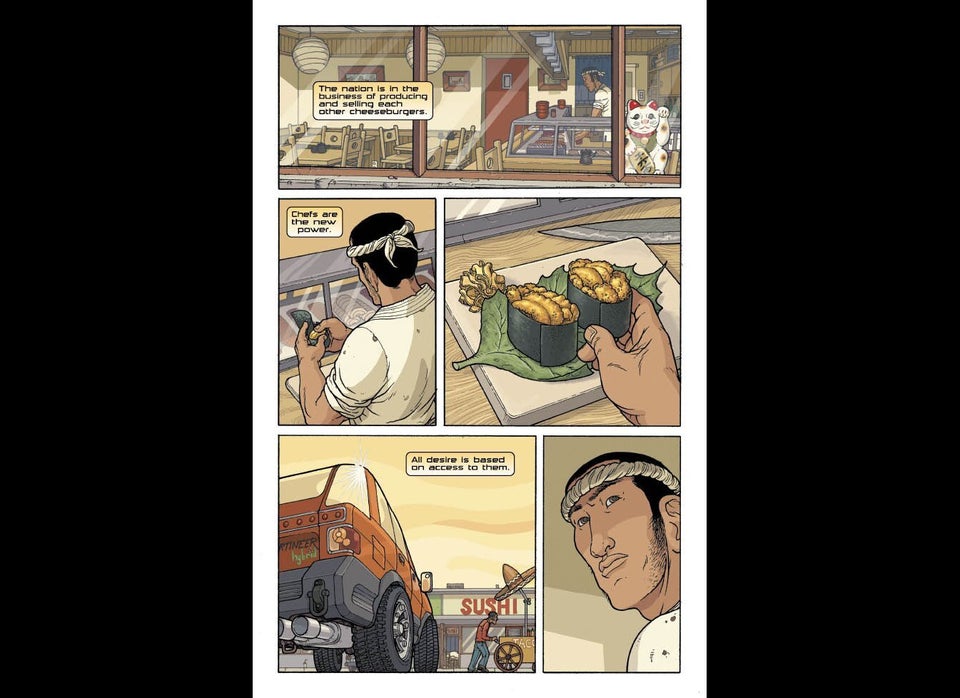 Get Jiro
Popular in the Community