Kids are easily distracted, especially when it comes to technology. If it seems like everywhere you look babies are holding tablets, pre-teens are texting, and teens are Snapchatting, you're not alone. A heavy focus on technology can have some benefits, but noticing the world outside a screen is even more important. Encourage your kids to get creative, starting with their hands and imagination.
Crafts and activities open up a whole realm of creative thinking. Kids will learn self-expression, how to focus and follow directions, and develop their fine motor skills. Crafts are fun and are the perfect bonding activity for family and friends. But, best of all, kids will feel good about themselves with the finished products. It's time to turn your kitchen table into a crafting destination with some of the best craft and activity toys(just don't forget to lay down some wax paper first for easy cleanup!):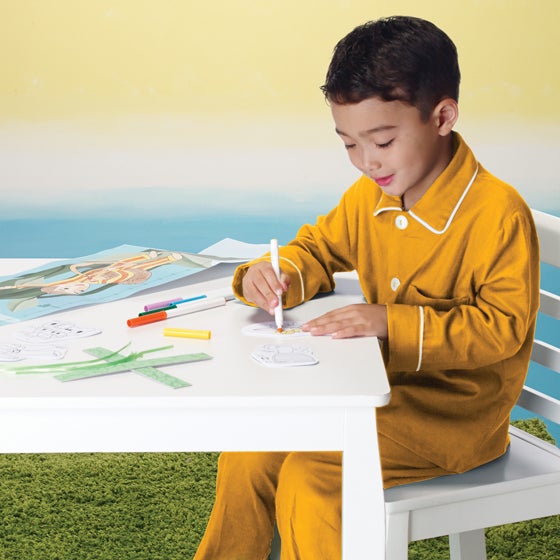 Once upon a time, there was a little kid who loved reading so much that it couldn't possibly get any better. But then, it did! Kids can now make crafts to go along with their favorite fairy tales. The kits in this new line from Educational Insights come with a beautifully illustrated storybook, plus two crafts to go along with it. So, little Rapunzels can create their own pretend flowing hair, and tiny Jacks can grow their own beanstalks. There are eight different themes, including The Princess and the Pea, The Elves and the Shoemaker, The Ugly Duckling, The Gingerbread Man, and Jack and the Beanstalk. And they all lived happily ever after.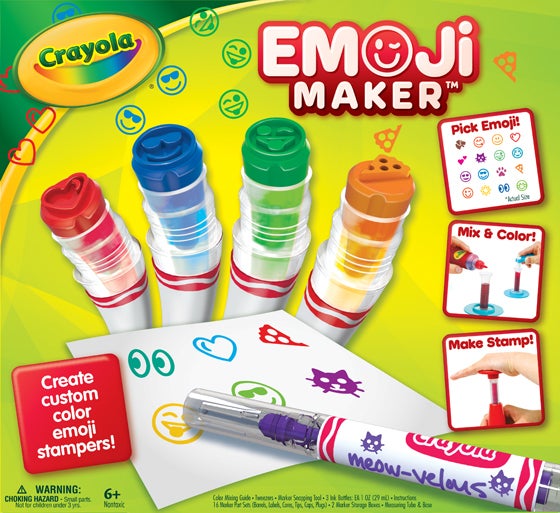 Eye emoji. Heart emoji. Dog emoji. To any kid, it's no brainer that this means, "I love dogs," when they're texting. Kids speak in the language of emojis, and Crayola is embracing this concept with Crayola Emoji Maker. With this set, kids can create their own emoji stampers. Usually, stamps are totally fun by themselves, but half the fun about this set is that kids get to completely customize what kids want their stamps to look like—from mixing their own colors to choosing which emoji gets that color. Then, they come up with a name for the color (meow-velous for the cat emoji, anyone?), write it on a sticker, and place it on the marker to look like all of their other Crayola crayons. What are you waiting for? Get stampin'!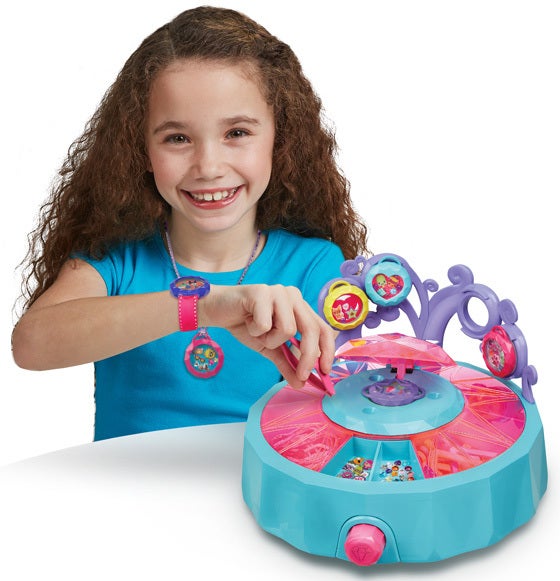 Time to let kids' personalities shine! The next best thing to wearing jewelry is making your favorite pieces yourself. Kids can make up to 10 lockets for bracelets, necklaces, and key chains with this kit. All they need to do is choose the locket, fill it with colors and pieces, lock it, and turn the knob and wait for it all to infuse together. The Memory Maker features 11 covered compartments for kids to organize their charms and lockets for easy storage (read as: no more teeny pieces getting sucked up into your vacuum cleaner).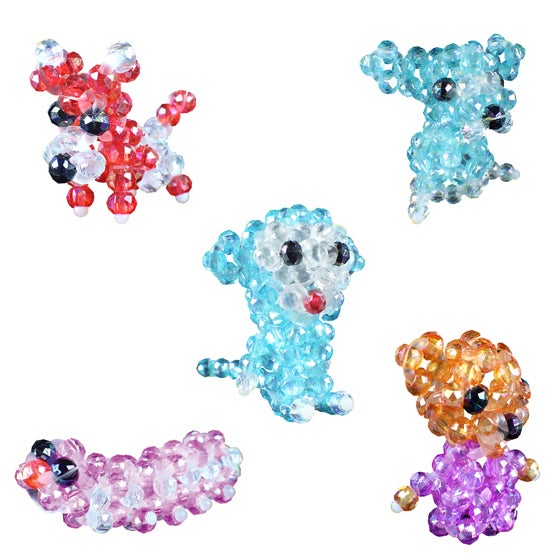 Add some sparkle to your crafts! Kids can use crystal beads to make their own tiny and adorable 3-D creations such as animals, flowers, bracelets, rings, and more. Simply clip, connect, and create the model. Kids will eventually get the hang of the repetitive process to intuitively make their own designs. Gemmies beads and accessories can be stored in the design studio (for no lost beads ever!), and kids can display their creations on the light-up pedestal. The end result is long lasting and sturdy, and the models make great mini-presents for friends and family. Gemmies for everyone!
Laurie Schacht, also known as The Toy Insider Mom, has covered the toy industry for more than 20 years. The Toy Insider is a year-round resource for parents, grandparents and other gift-givers looking for the best toys for their kids. The Toy Insider also produces an annual holiday gift guide featured in Family Circle magazine. Visit thetoyinsider.com for the latest toy news, reviews, giveaways, and more.

Follow Laurie Schacht on Twitter: www.twitter.com/ToyInsiderMom
Calling all HuffPost superfans!
Sign up for membership to become a founding member and help shape HuffPost's next chapter
This post was published on the now-closed HuffPost Contributor platform. Contributors control their own work and posted freely to our site. If you need to flag this entry as abusive,
send us an email
.