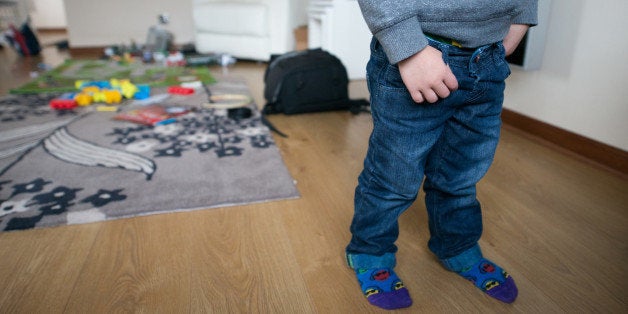 It is snowing in New York. Until this past week we generally have had nice weather to still enjoy outside activities. Yesterday, we played in his room for the first time in a long time. He has so MANY toys that we really try and get him to play with each one. Let's fact it kids play with a toy for a whole hot second and then move onto a new one. Luckily we have a system to get him to play with all of his toys! How do you ask? I think it is a nifty trick if I do say so myself.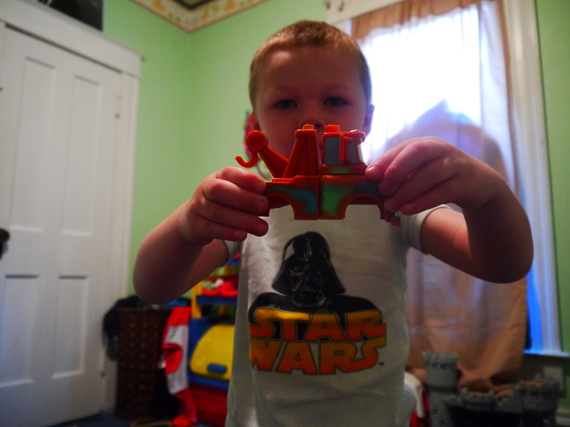 Number one: After 2-3 weeks we take all and I mean ALL of his toys out and put them into the center of a room (usually the living room since it is so large). We sort them into three piles. "Toss" pile (usually broken or toys with missing parts), "keep" pile and the "sell" pile. Once sorted we take all the toys that were down stairs and move them upstairs into his room and take the toys that were in his room down into the downstairs.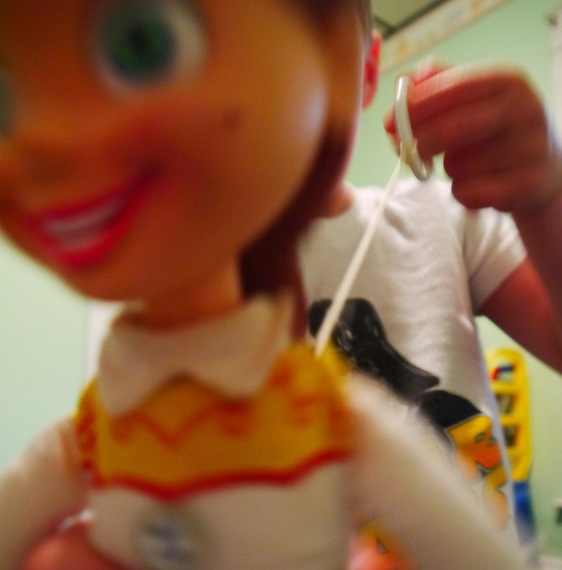 Why? This creates a new visual appeal to these toys. They are taken out and moved around, letting him see one's he may have forgotten. I also want to suggest sorting the toys when your kids are not around to eliminate any break downs. After doing this once you will see a huge difference. Less toys overall (because you are sorting them every few weeks) more space and your children will actually play with all of their toys instead of only a few. Why pay money for toys they barely use?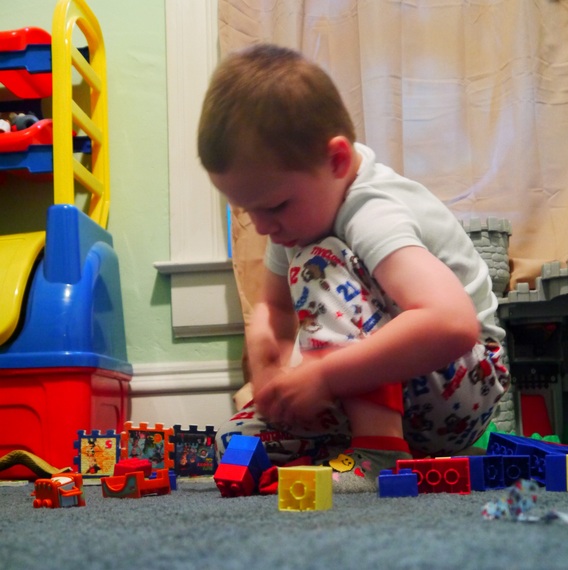 He just loves all of his toys. I am sure I will have to critique this shifting and sorting as he grows older. I also hope he doesn't destroy his toys but I know that day will come. As children you just cannot understand how many hours you have to work to pay for those toys they throw around. I hope this helps as much as it has helped us!
Original post: http://www.westernnewyorker.org/2013/05/two-for-tuesday-day-of-play-products.html