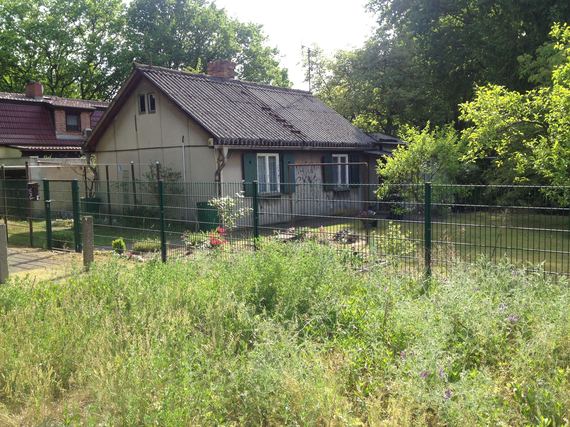 Many travelers stay on the beaten tourist path. In most large cities they are far too predictable. In NY I always knew where to find the tourists as they checked off their lists of things to see. For me that type of travel is boring. I don't make lists or plans, I allow myself to discover and explore.
I learned to do this on my first trip to Paris. It was accidental, I took the wrong train and got off in a largely residential neighborhood. I am looking at beautiful buildings and after not seeing the expected street for a few blocks, it began to rain. Pouring down on me, soaking me through. Almost blindly I forged ahead. A Cafe, I went in, dripping onto the floor.
A very concerned waiter rushed towards me and took me to the kitchen. Even though my command of the language was poor, it was obvious I was being instructed to undress and put on a kitchen uniform that was dry. I was handed bar rags to towel off with and a few minutes later he appeared again, let me to a table where I carafe of wine waited and soon hot soup was served.
At this moment there was only one couple eating cheese (probably the drenching rain kept others away) and myself. The chef came out. "I speak a little English," he began.
We talked and ate together until the rain had stropped, my clothes near the stove had dried and it was closing time. I came back as he promised to teach me how to make a goose cassoulet and we ended up becoming great friends. It has been more than 20 years.
I have traveled a lot and make it a point always to get lost.
I now live in Berlin and one day I walked out of the house and just went in a new direction. No idea where I was going and no plan. 20 minutes from my house I find an area loaded with history, right near the division of the former Berlin Wall. As I always do, I began to taste food and find some good stuff. This led to my assisting Secret Food Tours in designing a Berlin Food tour to add to their roster.
On Sunday my friend Craig and I got lost on purpose. The photo of the Pre-War Berlin House at the top of the column comes from a neighborhood 20 minutes to the East of me by train. We got off at a random stop and found what we found, that house, an abandoned rail track in the midst of a park and ultimately a good meal.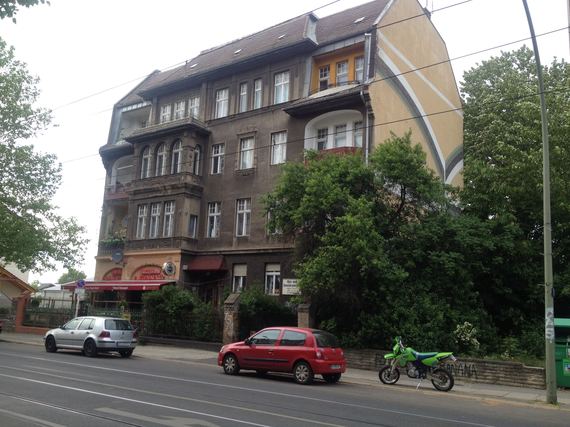 We ate there for no other reason than it was a Pre-war building and we spotted it from the Tram and were hungry. We had taken the Tram in the wrong direction (not on purpose) but continued our discovery as we found our way back to our homes.
Getting lost has given me friends and experiences that could never otherwise be obtained. If you are not traveling try it in your own city, if your own city is too small on your day off, jump on a bus, a train or your bike.