It's tough to get noticed on Twitter. There are roughly 9,100 tweets posted every second and your content can be lost in an instant as they pour in. However, Twitter has made a few changes that if used correctly, can make it a little easier to catch a follower's eye.
Twitter now shows additional content in the newsfeed, even when you haven't "clicked to expand." This means you have the opportunity to take up more space in your followers' streams.
Notice how the image is far more eye-catching than the others in this example (videos and some other forms of content take up more space as well):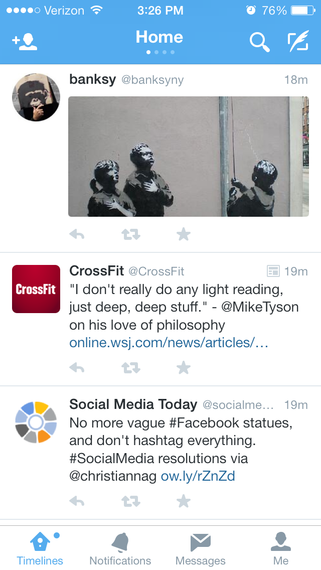 One of the most important principles of social media is to create content with the consumer in mind. Think about how your content is going to appear to your followers and craft it accordingly. Since most of your audience is scrolling through their newsfeed at high speeds, taking up more space there is generally a good thing.
Twitter has started stringing together replies so that if you follow both the original tweeter and replier the tweets show up connected by either a blue or a grey line (blue for desktop, grey for mobile). This shift in algorithm also brings the initial tweet back to the top of newsfeeds, even when you reply to your own tweet.
This allows you to revive old tweets (note the top tweet is from October but appears ahead of the tweet from five minutes ago)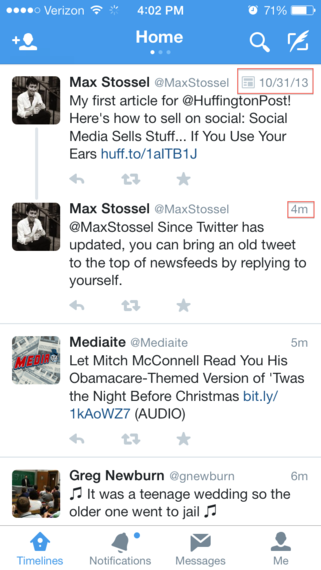 And allows you to take up more space in your followers' newsfeeds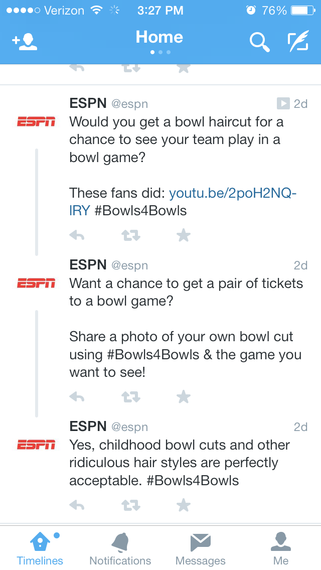 If you reply to yourself too often you'll probably get unfollowed by a number of people. That being said, using this trick tastefully can be a good way to creatively get your message across.
REAL LIFE. REAL NEWS. REAL VOICES.
Help us tell more of the stories that matter from voices that too often remain unheard.