What if your new year's resolution to get organized led to big bucks? It could happen -and Antiques Roadshow may be just the ticket.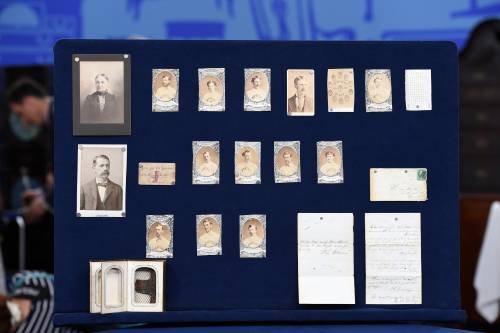 On Monday night, the PBS favorite kicked off their 2015 season in New York City with an appraisal that will knock your sox off: A collection of Boston baseball memorabilia estimated to be worth $1,000,000 dollars.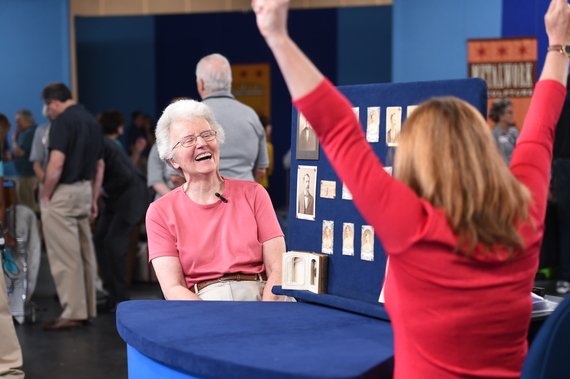 Reported to be the largest sports memorabilia find in the 19-year history of the series: Appraiser Leila Dunbar reviewed an archive of rare photographic baseball cards with a handwritten letter from the 1871-1872 Boston Red Stockings. The letter was addressed to the owner's great-great-grandmother, who ran the boarding house that homed the team and features notes from pioneering Hall of Famers Harry Wright, George Wright and Albert Spalding. Roadshow's visit to New York City also included appraisals of a Joseph Kleitsch painting valued at $500,000 and another baseball card collection worth $200,000.
Is there a home run hiding in your attic? Kind of makes you want to start going through those old boxes and reorganizing the closet doesn't it...
Tucson, AZ - May 30, 2015
Spokane, WA - June 6, 2015
Omaha, NE - June 27, 2015
Cleveland, OH - July 11, 2015
Little Rock, AR - July 25, 2015
Charleston, SC - August 8, 2015
To apply for free tickets, click HERE. Good luck, and remember -- even if you don't hit the appraisal jackpot at least you'll be organized. Happy hunting.
Photos courtesy of Antiques Roadshow.