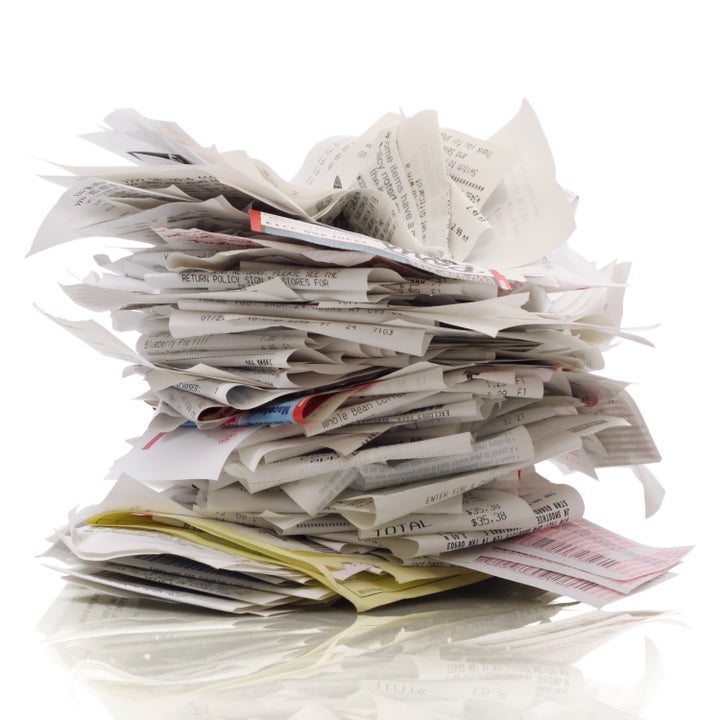 In dealing with consumer debt, every single day, I've seen so many scams and companies that take advantage of people in trouble that it's about time I wrote a comprehensive guide about what to look for and how to identify a great debt-relief company.
You will find that nearly all debt-relief companies today sadly fall short of the steps in this guide. Unfortunately, the for-profit and nonprofit debt-relief providers are still not putting the best interests of the consumer first and offering a fair and balanced review and recommendations. We can only hope this guide and a commitment to do better will change things in the future.
Consider this your pre-flight checklist, just like pilots use, to make sure you are embarking on a safe journey out of debt. You wouldn't want your pilot to takeoff with you aboard without checking things out first, would you?
The Most Important Thing to Know: This isn't a blender you are thinking of buying here -- this is a service that can have a profoundly negative impact to your life and financial health if you make the wrong choice or select the wrong provider.
Selecting the right debt-relief option and debt-relief provider for you is going to be one of the most important things you do in your life. You owe it to yourself to spend some time and follow this guide, step-by-step.
Step 1: Homework
Step 2: Check Out All Options
Step 3: Tip Toe Contacts
Start contacting a few debt-relief companies that provide the solution you believe is right for you based on what you learned above. Talk to at least three.
This might be a credit counseling group, a debt settlement company, a bankruptcy attorney or in some cases, an unsecured debt consolidation loan company.
When you contact a credit counseling organization, debt settlement company, or bankruptcy attorney you need to be aware of the following:
Each debt-relief provider will naturally try to push their solution as the best. It's a natural bias or aggressive sales pressure in action.
Most often debt settlement representatives you speak with are commissioned sales people. They are motivated to make the sale even if it isn't the best option for you.
While they are not supposed to be commissioned sales people, credit counseling representatives are motivated to enroll you in their debt management plan. That's how those nonprofit groups make money and how employees stay in good graces.
Step 4: What a Good Company Should Do
When you are contacting companies, don't make any commitment to work with them. Instead, interview them and observe how they handle your situation.
A good debt-relief company should conduct a comprehensive evaluation in their initial contact with you before they try to sell you their solution. For a complete list of what they should do, click here.
Step 5: Putting You First
Before recommending any solution to you the debt-relief company, after gathering all of the information above, should help to honestly educate you about your range of options before enrolling you into their program. I've written about many companies that flat-out lie about the other solutions because they just want to sign you up.
In general, credit counseling groups lie or mislead people about debt settlement, debt settlement companies tell partial truths about credit counseling, and both groups try to create unfounded fear about bankruptcy.
This means the company should encourage you to contact other debt-relief solution providers first before you make any decision to join their program.
The reason this is so important is people often have incorrect assumptions or wrong preconceived notions about other debt-relief options, like bankruptcy as an example. People will notoriously disregard bankruptcy as an option because of subconscious and unfounded emotional fears or worries, even though it makes the most financial sense in their situation.
If you contact a credit counseling group, a trustworthy credit counseling group will strongly encourage you to talk to a bankruptcy attorney and a debt settlement company before you enroll. They should not push you or even let you enroll till you've completely researched your options.
Don't rely on what they have to sell you -- do your homework. People motivated to sell you their product will almost always tell you what they think you want to hear to seal the deal.
If you talk to a debt settlement company and think that's the right solution for you, a reputable company will encourage you to talk to a credit counseling group and bankruptcy attorney before you sign up.
And if a debt settlement company tries to sell you a repayment plan based on arbitrary monthly payments over three or five years, that could be a huge problem for you and lead to you getting sued by a creditor or three.
The importance in talking to these other debt-relief solution providers can't be understated. It is imperative that you speak with these other providers in order to know with certainty the solution you decide is right for you based on your unique circumstances and facts.
Step 6: Making Room for Monthly Savings
Once you've decided on what solution you feel is right, based on your research, make sure if it is one, like a debt consolidation loan, credit counseling, or debt settlement plan that requires monthly payments, that you can afford to make the payment and save money each month at the same time.
While you are digging out of debt it is imperative to be able to continue to build your financial emergency fund so that any unexpected financial surprises don't wind up on credit at the same time you are trying to get out of debt. If so that will destroy your progress.
If you can't see how you are going to save money and make payments at the same time, you probably have not selected the right solution for you.
In addition, make sure that you are feeling extremely confident that any monthly payment solution is going to be easily affordable through through the end of the plan. A five-year repayment program that fails in year two because of a job loss isn't helpful. In that case you probably just lost two years of your life to a wrong solution.
Step 7: Sleep On It
Once you've competed the steps above and feel like you've made the best decision for yourself and your situation, take another day or two and sleep on it before you commit to anything. Except for the threat of an immediate foreclosure, there is little reason to rush into making a decision that might have a profound impact on your life.
Any company that tells you you must enroll now is not to be trusted.
Step 8: Check out the Company
Step 9: Don't Be Pushed
Now that you've done all the work up to this point and you feel it is time to enroll in your debt-relief program, your work is not over just yet.
If the debt-relief company tries to push you to enroll online and make you sign forms without giving you an opportunity to read through the agreement on your own time and then ask questions first, it should be avoided. Some companies will have sales representatives tell you what the contract says and push to enroll you online in a matter of minutes.
If the debt-relief company allows you to enroll on the same day you contact them, that should be a warning sign. The goal here is not to rush, it's to make the right decision about what is right and best for you.
Credit counseling and debt settlement contracts are almost always packed with language that protects the credit counseling organization, debt settlement company, or other provider. The contract is not written to protect you.
It does not matter what you've been told on the phone, the contract will be what you are agreeing to. You will want to read through the contract carefully and look for the following items:
Are the services you think you are buying, clearly defined and described in the contract?
Are the full fees and costs disclosed and do they match with what you believed they should be?
Is there a written policy regarding refunds or cancellation that you agree to?
Step 10: Time to Relax
If you've followed all the advice and steps above, by the time you reach this point you should feel confident you've selected the right solution for you and the right company to deliver it.
Popular in the Community