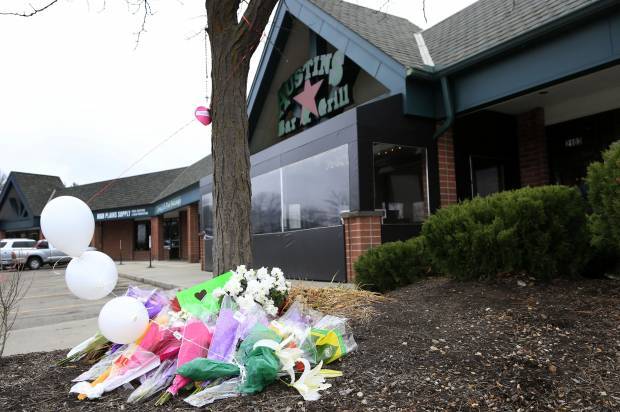 The election of Donald J. Trump has been received as a license to hate.
What Trump has not done as a candidate or as President of the United States of America is categorically denounce the threats and attacks (some deadly) carried out in his name and/or with racist, sexist, xenophobic, anti-Semitic, or homophobic undertones.
Apparently, Kuchibhotla, a 32-year old Garmin engineer, was mistakenly identified as a "Middle Eastern" man by the shooter and, therefore, according to gross misinterpretation of Trump-era reasoning, an appropriate target for a hate crime.
The President's lack of a statement in response to the murder of an innocent Indian American immigrant speaks to his outlook on race in the population he now presides over.
Under the current administration, the lives of individual people are exploited when beneficial for presumed political gain (e.g., quoting questionable murder statistics in a major urban area like Chicago) or categorized to fit the Trumpian view of the world (e.g., white, privileged Americans first, then minorities that contribute money, power, influence, and then everybody else).
The "travel ban" on immigrants from seven predominantly Muslim nations is based on this gross over-generalization and flies in the face of the fact that no anti-American terrorists have emigrated from these countries and committed acts of terrorism.
Further, you are more likely to die crossing the street, driving your car, or drowning while swimming than to be killed by a terrorist.
Why do I raise these issues now? There are two primary reasons for doing so: (1) on Tuesday, the House Judiciary Committee will hold a panel vote on a "resolution of inquiry" aimed at closely examining President Trump's potential ties with Russia and (2) also on Tuesday, the President will address a joint session of Congress where legislators and viewers can expect to see more regurgitation of Trump's campaign rhetoric, the need for an expensive, unnecessary wall on the US-Mexico border, the danger posed by Muslim immigrants, the fake news media, and NO condemnation of the hate crimes carried out in his name or his potential financial and business ties to Russia.
Update 2/28/17 7:30 PM: The GOP, as expected, buried the resolution regarding Trump's Russian ties and there is a strong opposition movement to "blackout" the Presidential address as it is expected to sound like his previous public displays of narcissism, inexperience, petulance, deceptiveness, and grandstanding.
It is up to We the People and the Free Press to keep this Administration accountable, to pursue the truth, to support our beliefs and statements with fact, and to resist the divisive, dangerous tactics that have been employed by this Administration in just over 5 weeks.