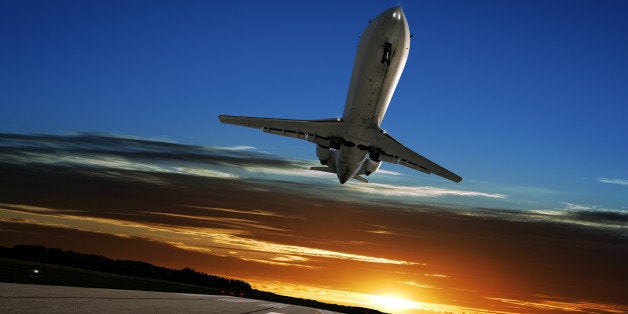 I love to travel. It's probably because I was blessed enough to be born into a family who showed me the value and joy of traveling at a young age. In fact, I think I went on my first vacation to Bermuda when I was just 6 months old. Since then, I have had the privilege of seeing most of the major attractions around the world. I've been to many places in Europe -- England, Wales, France, Spain, Italy, Greece, and Denmark just to name a few. I've also been to Egypt, Mexico, Hawaii, the Caribbean, and many other places.
And while I know I have been extremely fortunate to be able to have traveled the world like I have, I am getting to the point where I want to go somewhere different -- somewhere that most people haven't heard of, but they offer so much for any kind of traveler. So I've been doing some research, and I thought I would share a few of them which I find particularly interesting.
Lapland is the largest and northernmost region of Finland. Most of Lapland is within the Arctic Circle, and if you've ever wanted to see the northern lights, this is a great place to go. Sparkling red, green, and blue lights dance across the sky when it's a clear night. There is a legend that an arctic fox's swishing tail creates the lights, which are called "aurora borealis."
Another cool reason to visit Lapland is that you can find gold in its lakes. In fact, when it was discovered in 1868, it prompted a mini-gold rush. And there is still some to be found if you are adventurous enough to try. Locals and tourists alike all enjoy panning for gold.
Winter sports is another great feature of Lapland. For the ski and snowboarding lovers, there is downhill, cross-country, and freestyle. You can also explore the forest with snowshoes or take endless snowmobile rides.

2. Mallorca
For people who would rather go somewhere warm, why not try Mallorca -- an island off the coast of Spain. It is one of the Balearic Islands in the Mediterranean, and it is known for its coves and beach resorts, but there is also Roman and Moorish historical remains. Even though it is popular with Europeans, Americans don't really think if this island when they think about traveling abroad. But it certainly provides a beautiful alternative to the regular European hot spots.
One of the major attractions is the Gothic Cathedral, which is located in the city of Palma de Majorca Also. The Bellver Castle is also a popular site to see because of its circular shape. And of course, don't forget the beautiful white sandy beaches where you can find all sorts of exciting water sports.
Gaspé Peninsula is a peninsula in Quebec, Canada which is along the south shore of the Saint Lawrence River. It is one of Quebec's most popular tourist areas. It is a wilderness which is also very mountainous. In the wild and rugged north coast, people live in small fishing villages. Because of this, it's no surprise that the local cuisine is a large attraction in and of itself. Some of the specialties include local trout, Atlantic salmon, and fresh lobster.
The main attractions include Forillon National Park, Bonaventure Island, Perce Coast, and Grande-Vallee. So, if you're thinking about visiting Canada, why not check out this gem of a place?
If you like history, Teotihuacan, Mexico is a great place to go. I learned about this place from my good friend, Dick Sutphen. He has some profound spiritual experiences there and even wrote a book about its history.
Teotihuacan is an ancient Mesoamerican city, and it is thought to have been established around 100 BC. However, its monuments were continuously under construction until about 250 AD. It came to be the largest and most populated center in the New World, and it had many complex apartment compounds because it had such a large population.
And the pyramids in Teotihuacan are fascinating too (this is one place that I have been myself and would like to go back to). Usually, when we think of pyramids, we think of Egypt. But Teotihuacan is definitely a profound historical experience, and you can explore the amazing pyramids they have there -- and is much closer to home than Egypt.
So, if you are beginning to think about planning your vacation(s) for 2016, you might want to think about getting out of your comfort zone and explore a different place this time. I hope I have given you at least a few ideas to start you off!