This post contains spoilers.
The same night "Moonlight" won Best Picture, "Get Out" ended its fruitful theatrical debut with $33.4 million in North American grosses, surpassing forecasts that estimated a $28 million opening. Jordan Peele's horror film is expected to net another $26 million this go-round, remarkable for a genre known for steep second-weekend revenue declines.
One week alone cannot presage a seismic shift, but the coupled victories for "Moonlight" and "Get Out" send a clear message about the types of stories worth telling on the big screen. "Moonlight" is a delicate coming-of-age masterpiece with an exclusively black cast, and "Get Out" is a scalding satire that indicts America's racial bigotry as thoroughly as any slavery movie.
The two share another commonality: rapturous reception. "Moonlight" drew near-universal acclaim and placed high on many critics' year-end lists. It was, in many ways, the defining art film of 2016, doing first-rate business for a project that cost a mere $1.5 million to make. Similarly, "Get Out" promos boasted of the movie's 100 percent Rotten Tomatoes score, at least until critic Armond White published his characteristically contrarian review in the National Review.
Because "Moonlight" is an austere drama, it found an obvious portal into the Oscar race, eventually securing eight nominations. "Get Out," on the other hand, hails from a genre regularly ignored by awards groups. Movies released in the first half of the year aren't often remembered by the time Oscar campaigns rev up around September anyway. But those constructs should change because "Get Out" is every bit as worthy an Oscar candidate as much of the prestige fare that floods theaters every winter.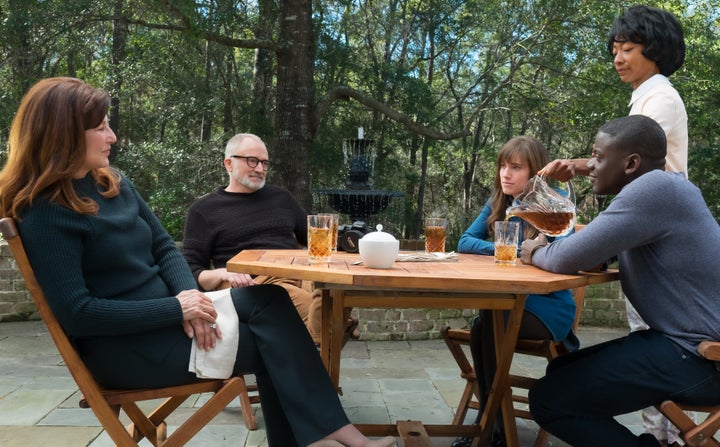 Making his directorial debut, Peele positions "Get Out" within a through-line of classics chronicling social terrors. He has cited "Rosemary's Baby" and "The Stepford Wives" ― nightmares about female subjugation and spousal manipulation ― as key influences. Except instead of demonic neighbors or patriarchal fascism, the fear in "Get Out" is something far more common: white people.
Peele has crafted a postmodern indictment of racial bondage that requires astute viewership. Some will call this a "horror comedy," but that's a simplistic label: The humor is often a tongue-in-cheek result of the terror, which derives from white faces preying on black bodies. It is history, modernized and largely depoliticized, aside from the central milky clan insisting they would have voted for Barack Obama for a third term.
As Chris (Daniel Kaluuya), a black photographer, meets his white girlfriend Rose's (Allison Williams) family for the first time at their suburban WASP manor, his anxieties are reflected in common horror tropes. Chris oozes paranoia, leaving us at first wondering, as we did with Rosemary, whether his misgivings are unfounded.
We are all acquainted with, or can at least imagine, the stresses of meeting a partner's relatives. (In-laws are terrifying, after all.) Abetted by the tension of a psychological thriller, that familiarity invokes skeptical amusement. We chuckle nervously as Rose's family dotes over Chris like a trophy while their black house-servants mill about like zombies. We titter as his fears are seemingly confirmed and dismissed at once. Jump-scares ― those cheap "Boo!" tricks that have come to define the horror genre ― end in us laughing at ourselves for giving in to the scene the way it wants us to. We don't yet know Rose and her parents (Bradley Whitford and Catherine Keener) have brewed a sinister plot that lobotomizes and enslaves black people, but we can detect an intangible racism beneath the surface, and that careful escalation leaves the viewer feeling susceptible. (It must be said, however, that the film does pepper in earnest comedy, mostly thanks to Chris' loyal best friend, played by a boisterous Lil Rel Howery.)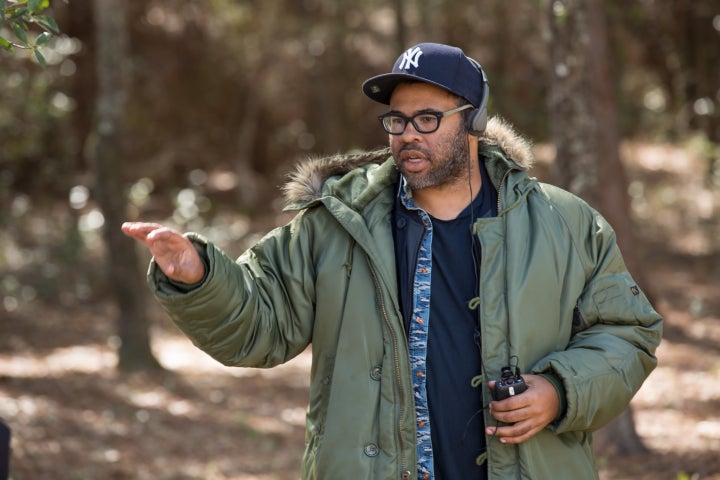 "Get Out" is a piece of craftsmanship, seemingly made by a veteran director. It takes a skilled filmmaker with a deep connection to the nature of storytelling to create something that twists our familiarity with movies into something original. That it follows recognizable patterns is precisely the point. In Peele's heightened narrative, well-meaning white people ― those clueless social liberals who would gladly dedicate their avocado toast to Black Lives Matter ― are villains without masks. These boogeymen and -women are all around us. You might even be one of them. And that idea, however brashly outlined, fosters a sociological commentary as complex as any prestigious Oscar title.
Whether "Get Out" will remain one of the year's best, thereby sealing its Oscar worthiness, is yet to be seen. The last Best Picture champ released in January or February was 1991's "The Silence of the Lambs," the only horror movie that's ever won. But Universal would be wise to start pondering an awards campaign, particularly for Kaluuya's effective performance and Peele's direction and script. Even if the Academy hasn't delivered on its promise, the Best Picture category expanded to a potential 10 slots so the Oscars could recognize popular movies regularly edged out by more somber conventions. "Get Out" is every bit as nuanced and layered as many intimate indie dramas, and at a time when our country can seem more racially polarized than ever, it's just the sort of topical confrontation that Americans should be encouraged to embrace.
"Get Out" is now in theaters.
Before You Go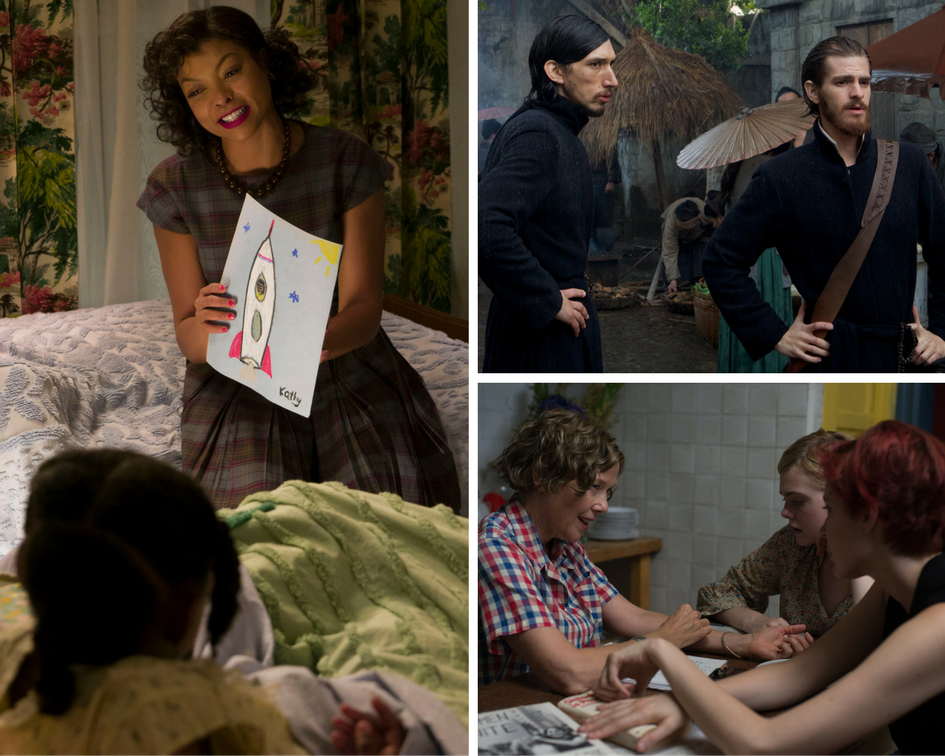 2017 Winter/Spring Movie Preview
Popular in the Community