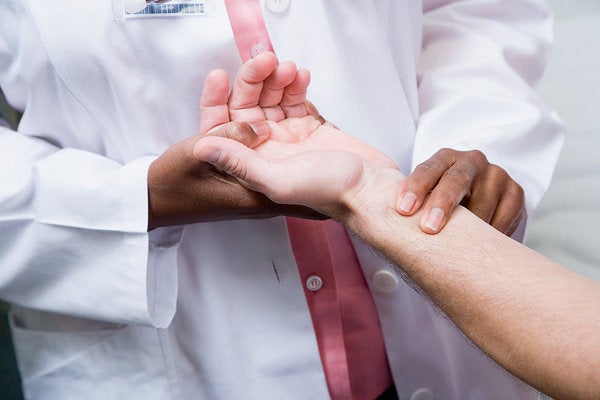 What lies behind us and what lies in front of us are simple matters compared to what lies within us. -Anais Nin
Yesterday's New York Times shared an interesting article Experiencing Life Briefly, Inside a Nursing Home which chronicles the experience of Kristen Murphy, a medical student interested in geriatric medicine, who spent two weeks in a wheelchair living in a nursing home. This experiment reflects the growing movement of Humanist medicine where residents and doctors are put into situations to get closer to the patients' emotional and physical experiences. Kristen embarked on this journey because she wanted to have a deeper understanding or empathy for her patients.
I spend a of time visiting children and families in hospitals. In fact, one of my favorite things to do is to bring a delegation of volunteers to a children's hospital where they have the opportunity to deliver SoaringQuilts® and SoaringPillows® with inspirational messages and artwork and donate them to hospitalized children. I love entering each hospital room and connecting with the kids and their families. The visit always makes them feel less alone and isolated.
Two years ago, I wanted to embark on some empathy research of my own. I wanted to sleep in a hospital to get the first-person experience which would bring me closer to what my Soaringwords children and their parents endure due to prolonged hospital stays. I started Soaringwords nine years ago, because eleven years ago my oldest son Jonathan was ill with Rheumatic Fever for four harrowing months. Fortunately, Jon was never hospitalized so our family spent hours in waiting rooms and doctors appointments, but always able to sleep at home. With insurance issues and privacy laws, I knew it would be impossible to get any of our Soaringwords hospitals to invite me for a sleep-over for purposes of my empathy project.
Be Careful What You Wish For.
Tragically and ironically, my wish to go into a hospital 24/7 came true when my father suffered three devastating strokes eighteen months ago. During several precarious times, it was impossible for me to leave him alone. My mother begrudgingly went home to catch a few hours sleep and I spent many nights sleeping by his side in a chair propped up with assorted pillows and a sheet that was scavenged from the linen cart. My dad had Expressive Aphasia and was unable to speak and was paralyzed on his right side. Throughout the night, nurses came to dad's room to check his IV infusions and vital signs. I held his hand and massaged his feet. I'd whisper encouraging things to him. "Hey Daddy, I love you." "Try to go back to sleep, I'm right here." Our family has a twisted sense of humor, especially when things aren't going well. "Dad, you have to go easy on your cologne, these nurses just can't stay away." Any situation feels less dire when you can laugh.
Now when I visit a hospital and see all the machinery and hear all the beeps and noises, I do not have to imagine what it is like to be there in the middle of the night. I have walked across the threshold from hospital visitor or "tourist" to "insider." And it has made me more empathetic. I am holding these insights in my soul and bringing these experiences into our Soaringwords healing tools that will touch millions of ill children and their families and inspire them to "Never give up!"
Three weeks ago, on a bright Saturday morning, I was walking to synagogue. I am a New Yorker, which means I walk fast. I walk with a confident, steady step and I love walking. It's often humorous when I travel to other places (Indianapolis, Chicago, Phoenix and Toronto) people often turn around to see what's coming. I smile and say, "I'm from New York." We usually laugh. On this particular morning, the sun was shining. I was wearing my favorite hat and my black suede platform shoes. Life was good. Suddenly my ankle twisted and I found myself lying on the sidewalk. I picked myself up, wiped the blood off my knee and went into synagogue. My ankle swelled and I left services to get a bag of ice from the store on the corner.
Two days later, following persistent phone calls to numerous doctors. Thanks to the kindness of the receptionist who squeezed me in for an emergency appointment with Dr. Elliot, a leading orthopedic surgeon, I discovered that I did, in fact, have a broken foot. The prognosis is a complete recovery after wearing a boot for six weeks. As I sign the bill, an older woman on crutches enters the discharge area. I look up and say, "Would you like to sit down?" She smiles sweetly and says, "No thanks honey, you're damaged goods, just like me." I was horrified. Her comment reverberated off the walls of my brain all day.
She just called me damaged goods. She was making a joke and thought that it was funny. She seemed like a lovely person with a twinkle in her eye. She did not say it maliciously. Its OK that she was poking fun at her situation, but it actually isn't OK that she was telling a stranger that they were "damaged goods." One of Soaringwords' goals is to educate people on the right things to do and say that are actually helpful for children and adults who are confronted with illness since there are so many examples of people unintentionally saying truly hurtful things. I invite you to send me your suggestions for things that people should and shouldn't say to someone who is going through illness, based on your insights and experiences with illness so I could share them on www.soaringwords.org. Your contributions will help families and patients feel more supported and less isolated.

Slow and Steady Wins the Race.
It's been three weeks into the boot. And, despite the mini heat-wave we've been experiencing, life is good. I have spent so many hours propping my leg up on too many pillows to count. I throw the laptop on the top pillow and my new home office works like a charm. When I walk through the halls at the office, people still turn around when they see me coming down the corridors, but now it's because of the boot. When I see someone with a boot, crutches, or in a wheelchair, I give them a smile of recognition. I also send them a silent blessing. If I see that they are open to it, I'll ask them if they want to race. Then we laugh.
It's Time to Dance.
My latest experiment in empathy has truly given me more appreciation of the little things, such as the person who gives me a seat in the subway, or holds a door open for me. For the past two months, we've been preparing for 100 Soaringwords Make A Difference Day events nationwide between Sept. 11 and Oct. 24. Soaringwords is honored to be USA Weekend national charity partner, the host of Make A Difference Day, the largest day of volunteering in the US. These events will be held in corporations, schools and community centers around the country. The event consists of two parts: decorating quilts and pillows with inspirational messages and artwork to donate to hospitalized kids, followed by a Soaringwords Nia Dance Jam! The culminating mega-event will be in Times Square in New York City on Saturday, Oct. 24 where 1,000 people will enjoy the World's Largest Dance Jam for health and fitness. I hope you'll participate by coming to one of the events or making a donation right now.

I will be at several places including Times Square and hope you'll join us. By then, I'll be wearing my dancing shoes.
Wishing you strength and Soaringwords,